Onehunga centre inspires zero waste
living
01 August 2022
Thinking of dumping those old clothes, or the broken computer monitor you've had stashed in your garage for months? Think again.
Now there is a new way to dispose of your unwanted items that is kinder to the environment and the community – and kinder on your wallet too!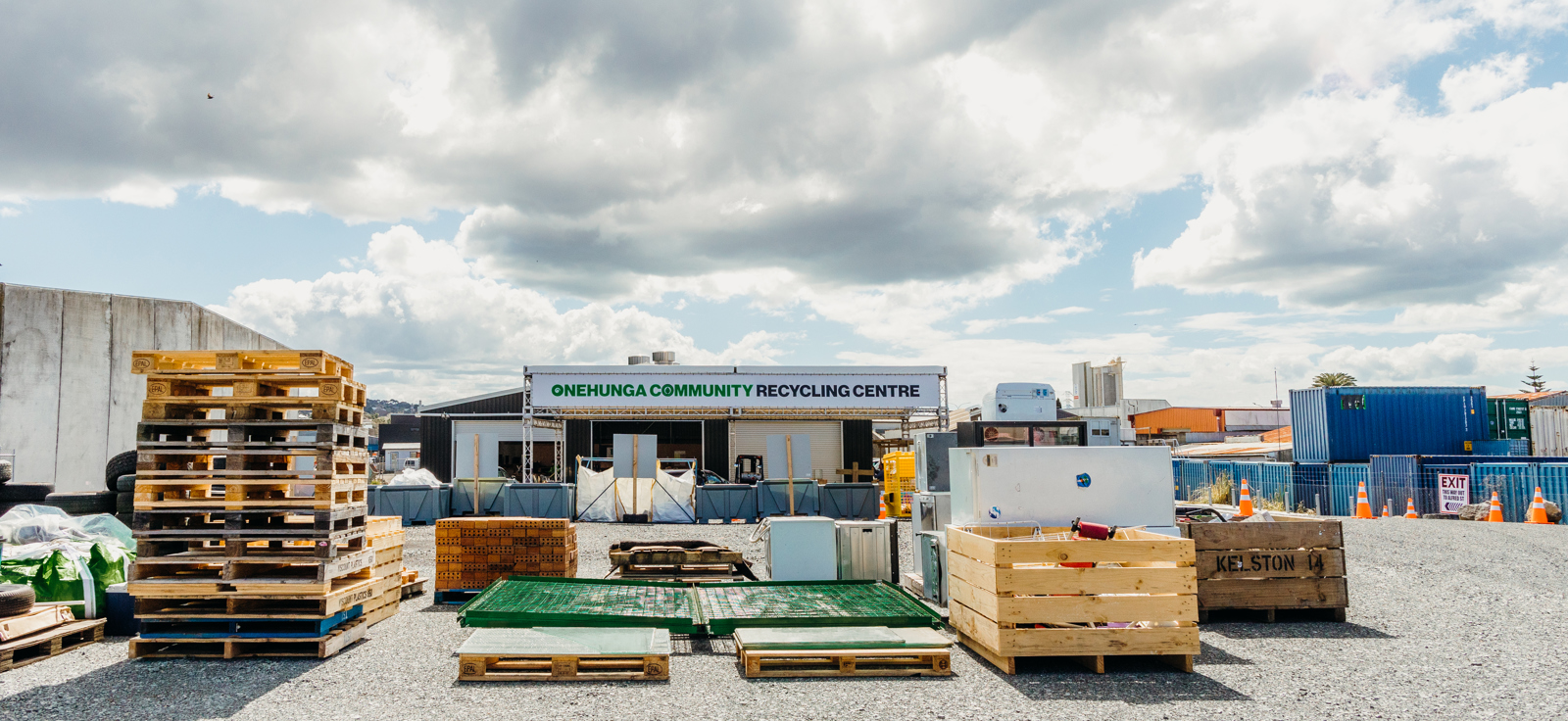 The Onehunga Community Recycling Centre (OCRC) has opened in Onehunga, focused on reuse, repair, repurposing and recycling unwanted items – with the aim of saving around 1000 tonnes of waste per year from going to landfills.
It's the first purpose-built facility of its kind in Auckland, but joins a network of recycling centres already diverting nearly 7000 tonnes from the tip annually.
The process is easy - you take your items (it can be anything from old clothing and toys to worn-out furniture and broken household) to the Victoria Street facility and the staff will go through and work out what can be recycled or given a new home. These are cleaned or repaired if necessary, then sold in the centre's Re-Use shop.
As well as feeling good that you're giving your unwanted items a new lease of life, you'll save money too – here you only pay for rubbish which can't be reused, unlike a landfill where you are charged for all the items you are dumping.
When it comes to waste minimisation, recycling is one of the most proactive things you can do, and centres such as the OCRC play an important part in a circular economy where we keep items in use for as long as possible and then regenerate them at the end of their lifecycle – limiting how much rubbish we contribute to landfills.
But waste reduction is not the only good news here – the centre is operated by Onehunga Zero Waste, a Māori-Pasifika social enterprise, meaning it is creating new jobs as well as volunteer and training opportunities for locals. (Onehunga Zero Waste is a partnership between community enterprise Synergy Project Trust and Localised, the commercial arm of the Zero Waste Network.)
Profits from the centre will also be invested in the wider community to achieve social and environmental benefits.
The centre runs repair cafés and restoration workshops aimed at educating the local community about reducing waste, and teaching traditional waste management practices.
The OCRC is part of Tāmaki Makaurau's goal to be a zero waste city by 2040.
Onehunga Community Recycling Centre
37 Victoria Street
Onehunga
Open 10am-4pm Wednesday to Saturday