A splash of colour, and a spot for Panmure locals to
meet and relax
26 April 2023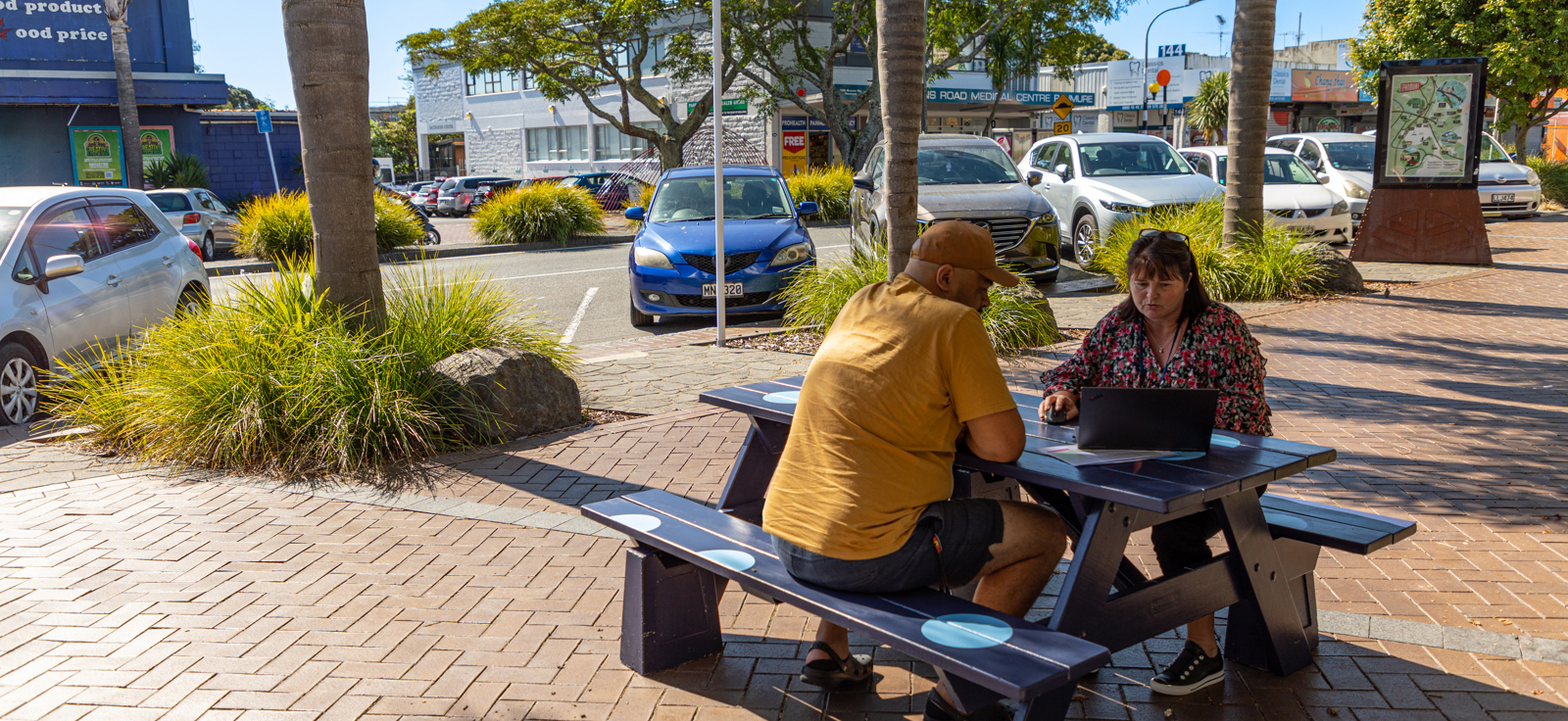 Five picnic tables have been installed in Queens Road and Pilkington Road, painted in colours to reflect three key features of the Panmure neighbourhood – the maunga, the lagoon and the heart of the town.
People are encouraged to use the tables for dining, to catch up with friends, to rest in between visiting nearby businesses, or to just relax and take in the surroundings of this fantastic suburb. These spots are there for anyone and everyone to use.
The initiative follows the Panmure community's requests for more outdoor dining options and general seating facilities in the town centre.
The new picnic tables are located near the library carpark on Pilkington Road, outside the pharmacy on the corner of Pilkington and Queens Roads, outside the new Returned Services Association building at 104 Queens Road, on the grass at the western entrance to Queens Road, and on the footpath outside 145 Queens Road.
There will be ongoing maintenance of the tables, and Eke Panuku will be working closely with the Panmure Business Association and business owners to monitor any issues, and also to gauge how the tables are being used.
Four of the tables are located on the footpath, with their positioning ensuring there is plenty of room for pedestrians, including wheelchairs and buggies, to pass by.
The tables will be in place for up to a year and can be moved to different locations around the town centre as needed.
Stay a while and enjoy!