Panel explores changes coming to
Henderson
11 July 2019
There are a number of changes coming to Henderson. Some are being led by Panuku while others are taking place alongside our work.
The City Rail Link is on its way, more housing is planned and additional jobs opportunities are coming to the area too.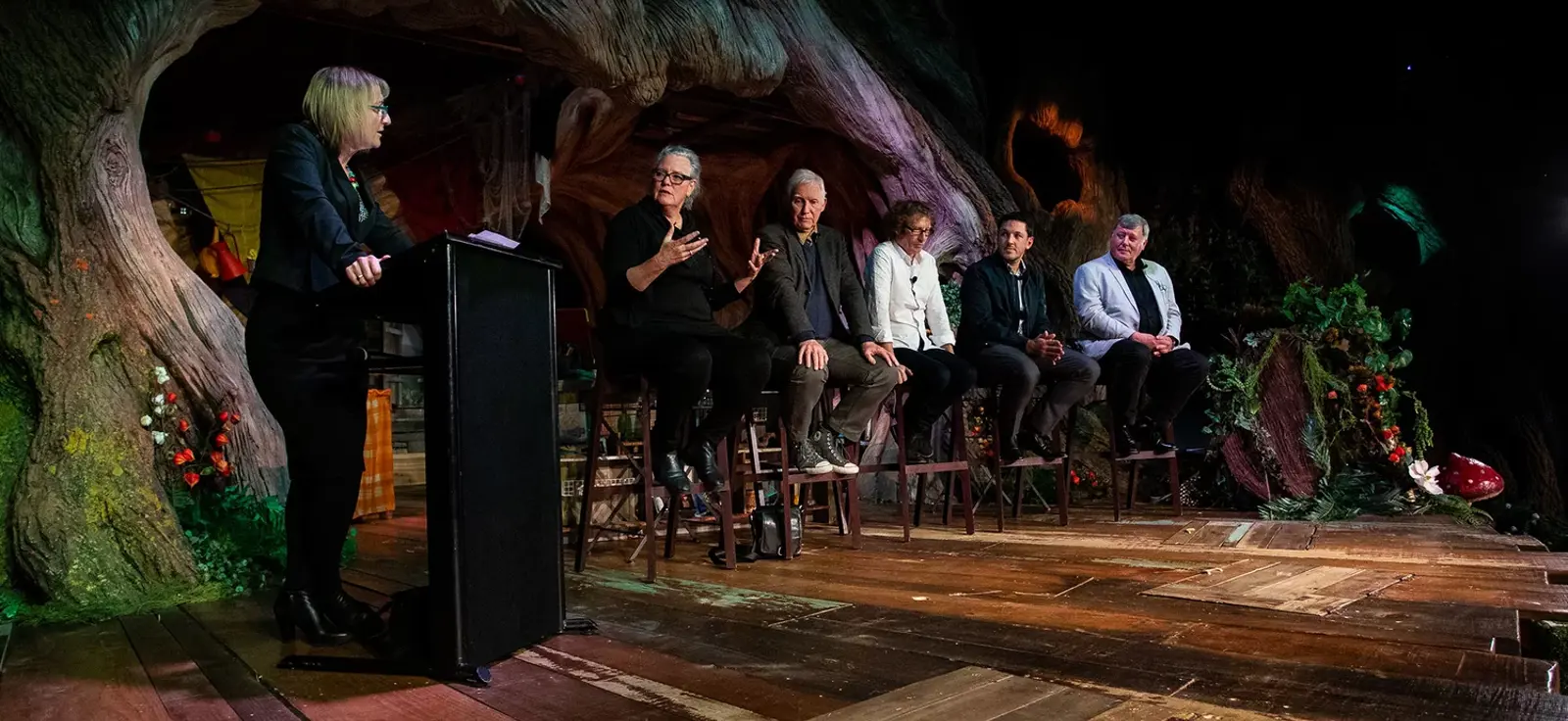 We hosted our third speaker series event in June where we sought perspectives from people involved in creating this change and those keen to share practical insights and advice to protect Henderson's unique community vibe and eco-friendly spirit.
Local personality Te Radar, Greater Auckland's director Matt Lowrie, Housing New Zealand's Urban Design Manager Sue Evans, Corban Estate Arts Centre director Martin Sutcliffe and City Rail Link's Head of Design John Fellows all took part in a panel discussion which was hosted by Waitākere ward councillor Linda Cooper.
They discussed changes taking place such as the refocusing on the twin streams and improvements to walking and cycling paths through the centre of the neighbourhood.
John Fellows said that Henderson will become even more accessible from the city with the new City Rail Link train line.
"By 2024 the number of trains heading into the city each hour will increase from six to 12. You won't need to pick up a timetable to find out when the next train is coming – just turn up at the station and there will be another train in three or four minutes time.
"With an efficient regular service, people will have greater choice in where they live and where they work," said Fellows.
Sue Evans added that because train stations are fixed in place, they give confidence to developers knowing that people will be able to easily live there. Plus, with her environmental background, she's a big advocate for density.
"In New Zealand we've traded vibrant life for good private space – backyards. We can't keep expanding that way though, it's not sustainable. Building apartments can be done in a very sustainable way," said Evans.
Matt Lowrie thinks that westies are more embracing of change than some others in Auckland. And he believes that sustainability is not just about what we plant in the ground, it's about what we build too.
"How we develop Henderson is important. If we have to drive to the supermarket then it's not really helping the situation," said Lowrie.
For more information on the discussion that took place, watch a highlights video of the evening below.