Panuku celebrates Christmas with
Panmure
13 December 2019
There's a lot to love about the Panmure Christmas Street Party:
performances, train rides, animal cycles, delicious food. Of course, Santa and his helpers were there too to spread the festive cheer.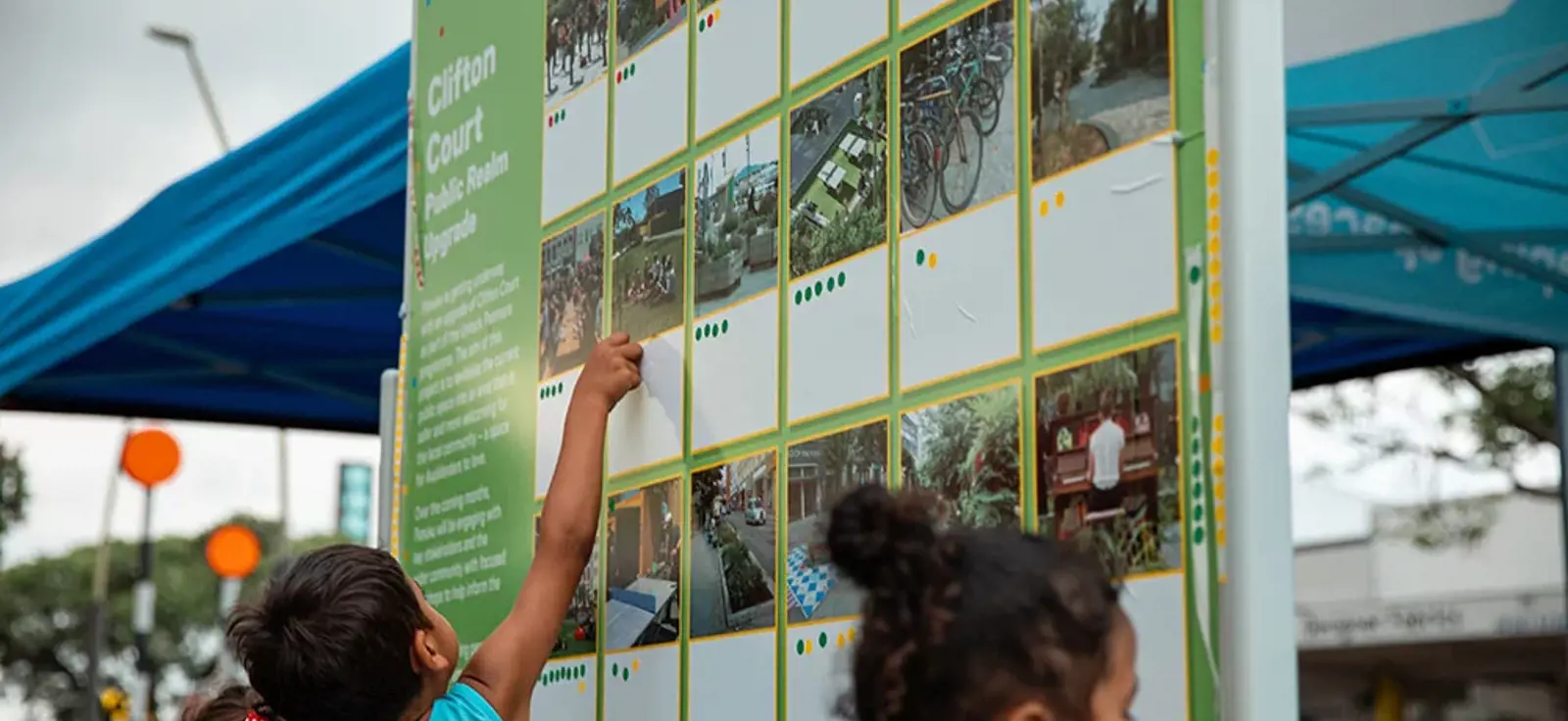 Panuku's Placemaking team headed along to the party to interact with the community on changes happening in their local area, including the proposed upgrade to Clifton Court.
In late 2018 we received feedback on Clifton Court from the local community through Social Pinpoint, an interactive website that invited feedback and ideas on the streetscape and community facilities upgrades. Around 1,700 people who live, work and play in Panmure spent time on the site reading about Panuku's plans for Panmure and providing feedback.
Clifton Court has been identified as a public space that could be improved in the immediate years to become a more useable, attractive place for the local community to enjoy.
Visitors to Panuku's stand at the street party were invited to participate in the design process by placing a sticker beneath images they would like to see influence the future Clifton Court. Many of the ideas supported improving the public space to become greener and safer with a play area and seating.
Over the coming months, Panuku will be working with the Maungakiekie-Tāmaki Local Board, Clifton Court businesses, and the local community through focused workshops and activations to test design ideas in Clifton Court.