Panuku Director collects Property People
Award
28 October 2017
The city's urban regeneration agency Panuku Development is celebrating Rod Marler, Design and Place Director, who collected the Urban Design Award at the Auckland Property People Awards.
Nominated for his unique ability to articulate a vision and champion the transformation of Wynyard Quarter, the Urban Design Award identifies Rod as a thought leader in the urban design space.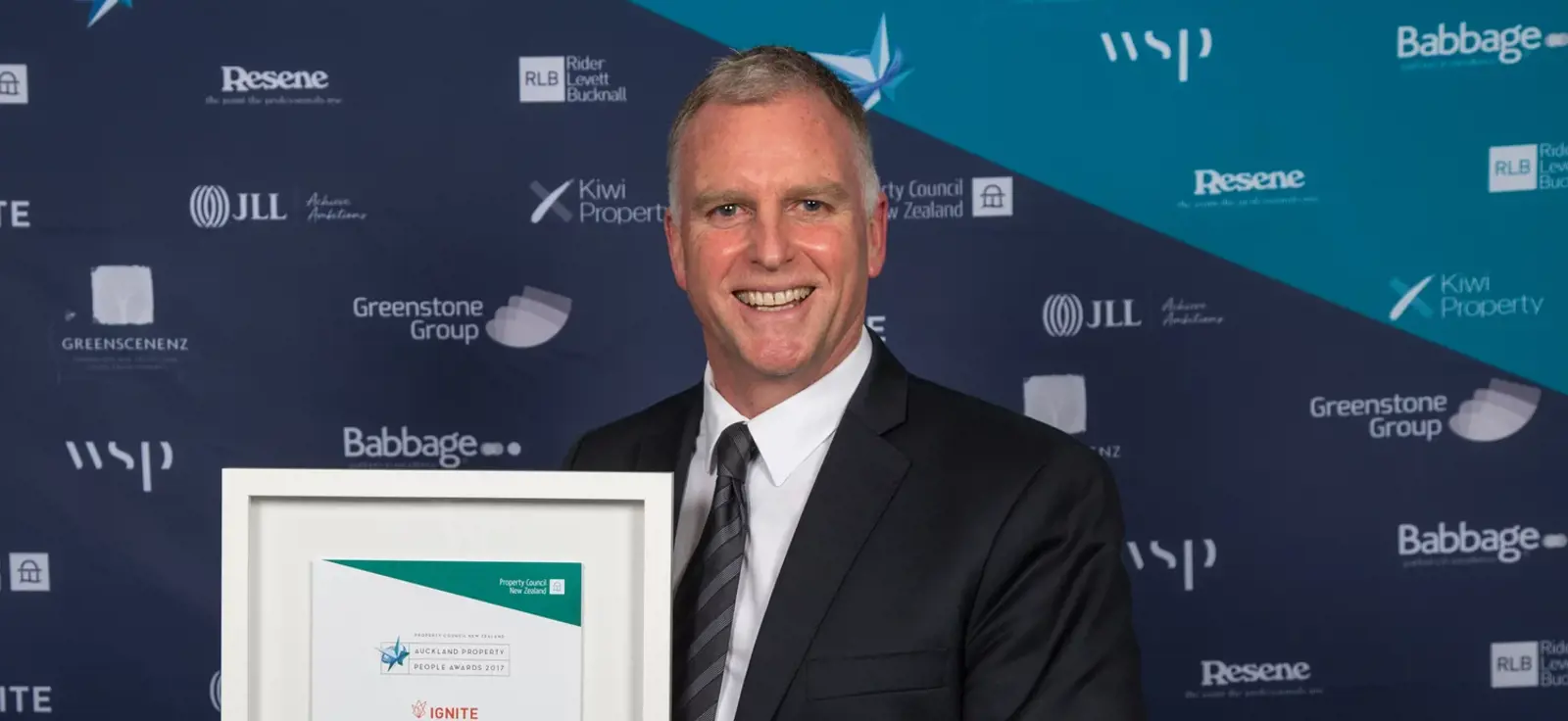 Rod has built and led a team of highly–skilled professionals committed to shaping Auckland's future urban form.
"This award highlights the importance of innovation in design and place making as we continue to shape spaces for Aucklanders to love. I am very grateful to receive this award and thank the team at Panuku together with our team of consultants who continue to strive for exemplary design and planning outcomes," says Rod.
Panuku graduate Tessa Meyer also attended the awards as a finalist for the Young Achiever of the Year Award. Meyer's nomination recognised her unparalleled passion for urban regeneration and the contribution she continues to bring to the industry.