Green light for plans for a new town square in
Takapuna
11 July 2019
Auckland Council's Environment and Community Committee approved Panuku's proposal to reclassify land in central Takapuna for new open public space at a meeting on Wednesday 10 July.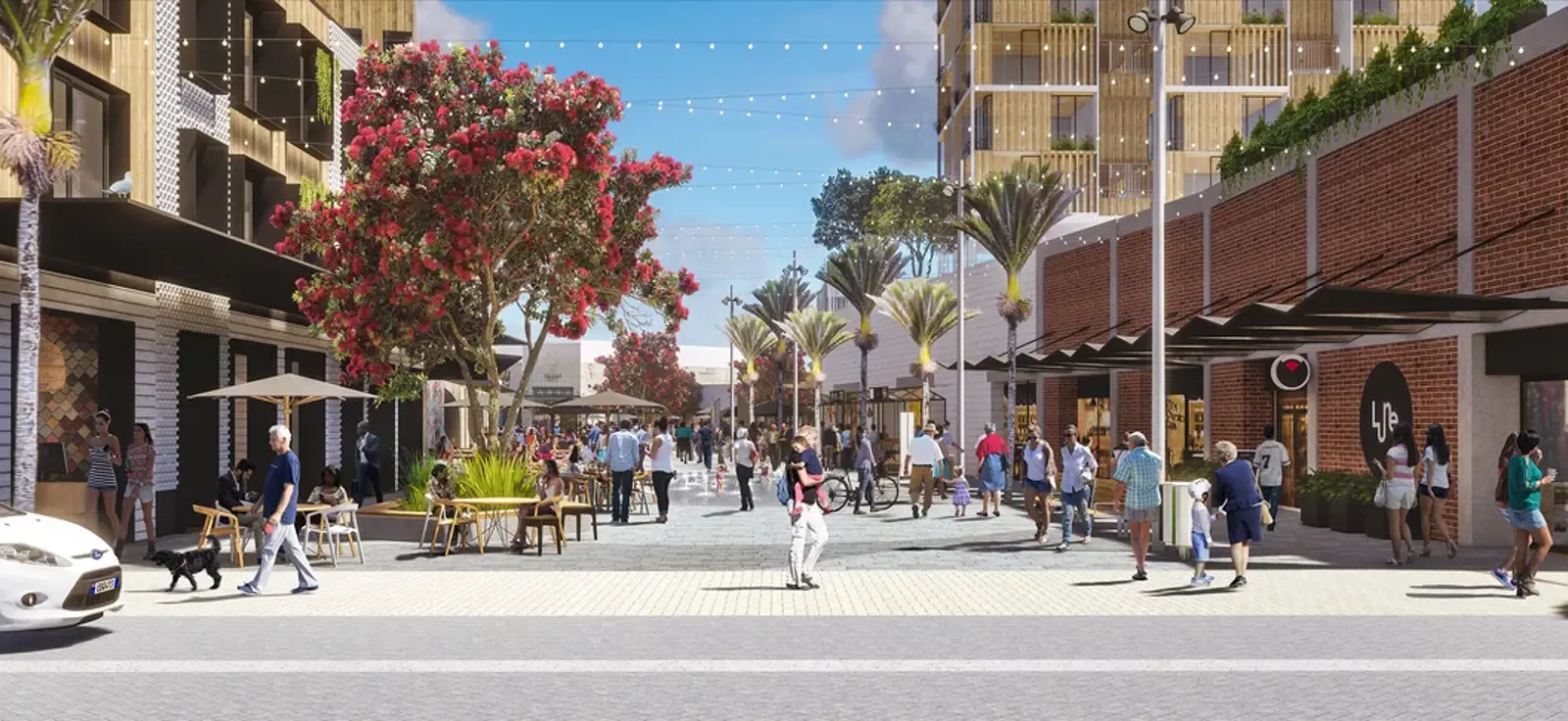 The decision confirms the footprint of the future public space and allows for detailed design work to move ahead.
The footprint, situated over a location favoured by the community, offers visual and physical connections to adjoining spaces such as Potters Park and Hurstmere Green, a connection of laneways, abundant sunlight, places to sit and relax and opportunities for markets and community events.
North Shore Ward Councillor and Planning Committee Chair Chris Darby says:
"A new public space will provide a lively social and cultural heart for the Takapuna community to come together for events and gatherings and to eat, shop, live, work and spend time."
"We are committed to bringing the very best of design expertise to create a wonderful public space connecting the beach, Hurstmere Road, and high street retail to the bus station and Shore City, which is crucial to ensuring a vibrant Takapuna for the future."
Panuku's Director of Development Allan Young says: "The committee decision is a positive step towards progressing essential revitalisation work in Takapuna."
"Our proposal imagines a lively, centrally-located public space for Takapuna. It will be surrounded by shops, eateries, businesses and new homes that are critical to not only the regeneration of Takapuna, but to Auckland as a city too."
"We're committed to delivering a public space that Takapuna will be proud of. Panuku's strategy is informed by international urban design best practice and includes understanding about how local residents use the existing space, with community input essential to the process."
Find out more about the urban regeneration of Takapuna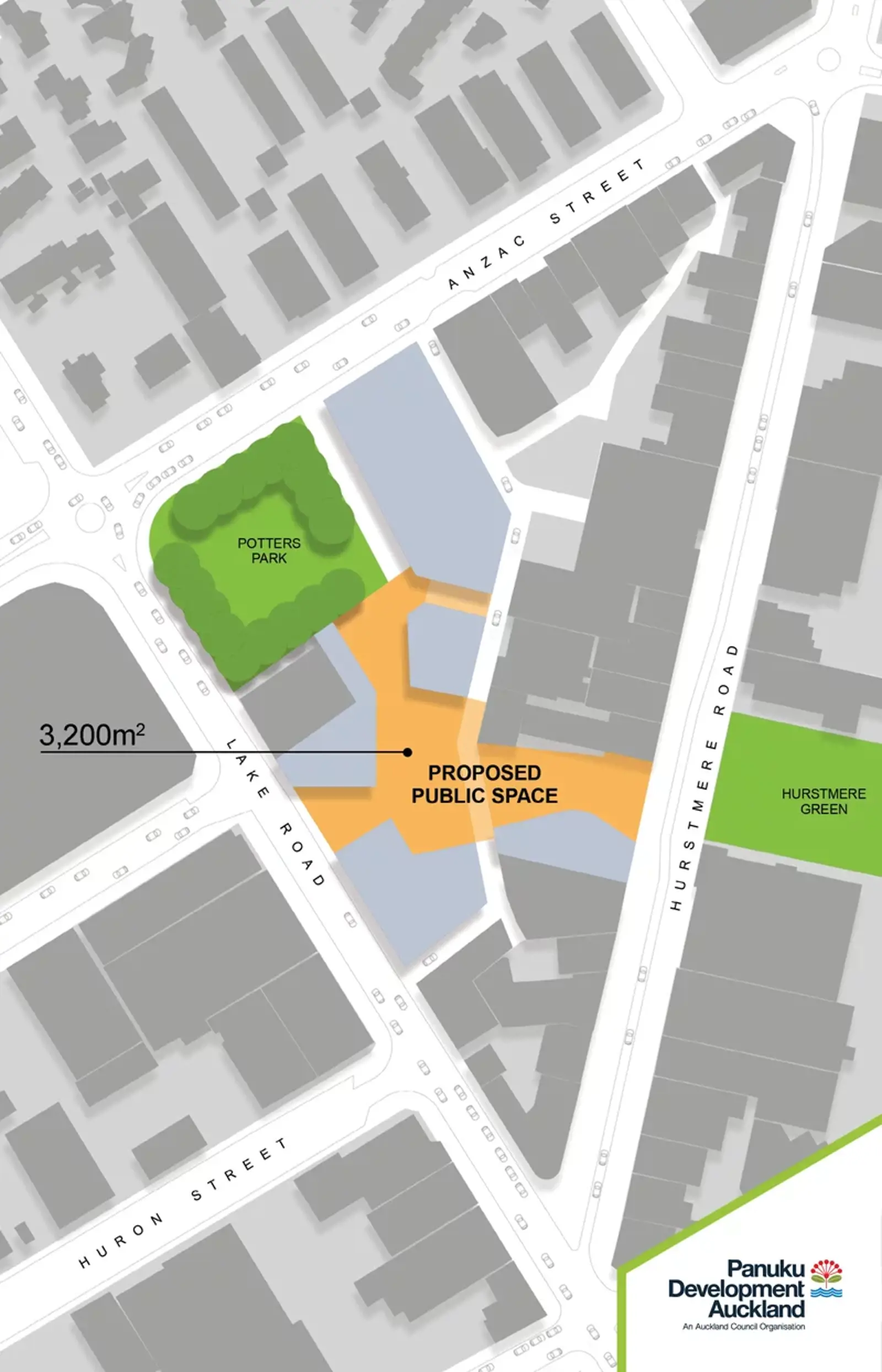 The above is a site map of proposed Takapuna public space across 40 Anzac Street and 38 Hurstmere Road: Our proposal follows the preferred outcome of a public consultation in July 2018 to connect Lake and Hurstmere roads.