Pop-up village starts to take shape on
Queens Wharf
27 January 2016
A temporary container village has popped up on Queens Wharf which will soon offer an exciting new dining and services hub to downtown Auckland.
Queens Wharf Village will be made up of a mix of food and beverage providers as well as service-based retailers with outdoor lounging spaces and entertainment.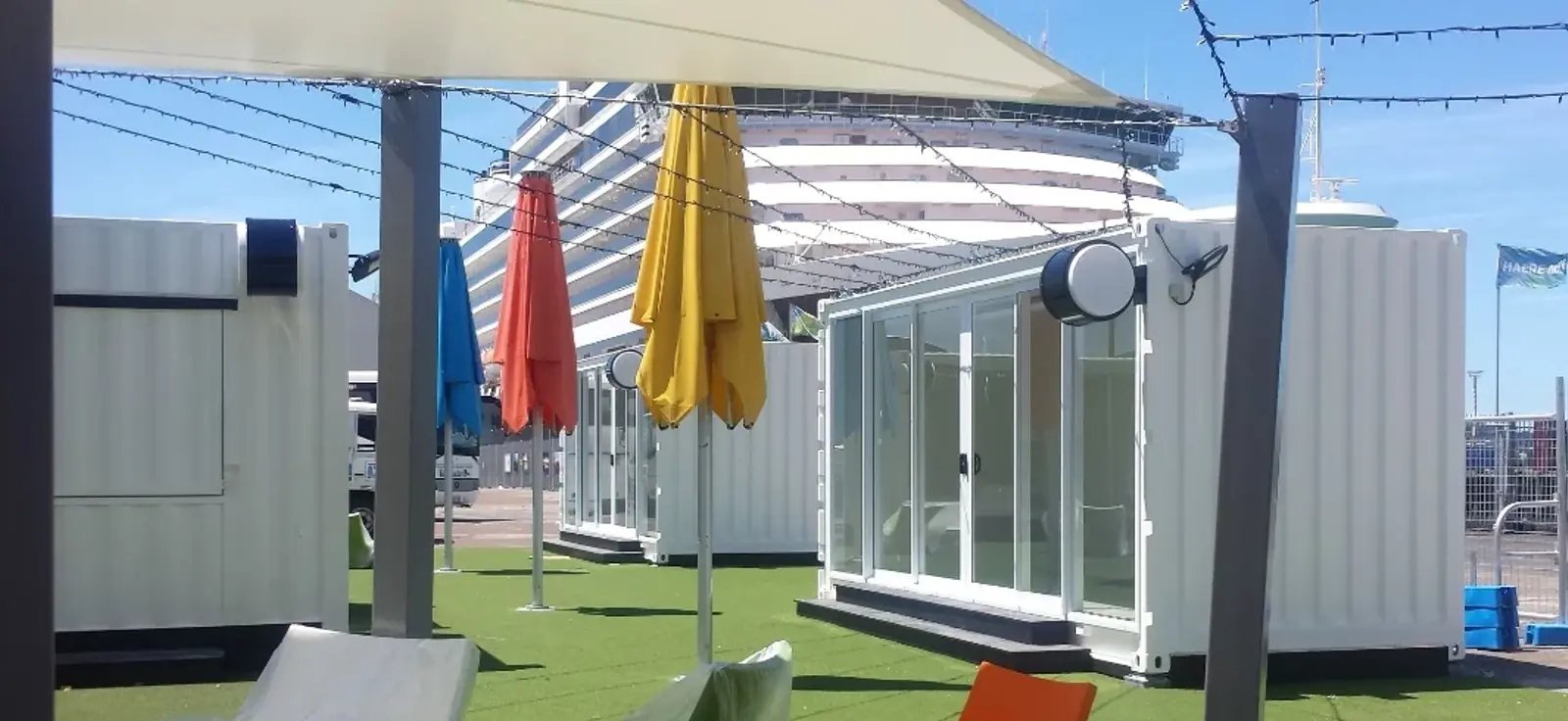 The first to move into the village this week is New Zealand's oldest and longest running mobile food business, The White Lady.

White Lady co-owner Max Washer says the village has given them an exciting opportunity to offer a White Lady experience to the day-time crowd.
"This cafe version of the White Lady is in a style that can be easily enjoyed with a harbourside stroll and coffee in hand", says Mr Washer.
Food and beverage providers along with retailers are being carefully selected to ensure the village has a varied offering for locals and visitors.

Queens Wharf Manager Connie Clarkson says the containers will be filled over the coming months, and the village will be a welcome addition for the hundreds of thousands of people that visit the wharf each year.

"We aim to compliment what's already on offer nearby and pick up some of the services, perhaps even tenants, that will be moving out of the Downtown Shopping Centre," she says.

Auckland's culture and heritage has also been reflected in the design of the village.
"Queens Wharf has a strong history of trade and, dating back many generations, Maori used the waterfront as a place of arrival and departure for waka, harvesting of shellfish beds and general business. We wanted to create a people-focused village that also tells a story and reflects some of the wharf's extensive history,"

Queens Wharf Manager


Connie Clarkson
The eight 20 foot containers that make up the village have been brought to life by local artist Amiria Puia-Taylor and her interpretation of Tāmaki Herenga Waka (Tāmaki – the gatherer of canoes).

"I wanted to communicate the wharf's heritage from a contemporary, but historical perspective. Through art we can remember and acknowledge how important this place is to so many people. I wanted to create something that to anyone who is unfamiliar of the area's significance, they can feel a sense of connection and inclusion while here too.
"Queens Wharf has such a strong cultural significance to mana whenua, our early European settlers and pacific neighbours. The waka, cargo ships, passenger ships and people who migrated here have all been contributors to the nature of our people's wharf, carrying with it the strongest sense of mana (integrity) to its story," says Ms Puia-Taylor.