Potential development locations
identified
29 October 2015
Auckland's new urban regeneration agency has taken an important step towards finalising its development work programme across the Auckland region.
Panuku Development Auckland has completed the initial assessment of urban locations where it will facilitate development.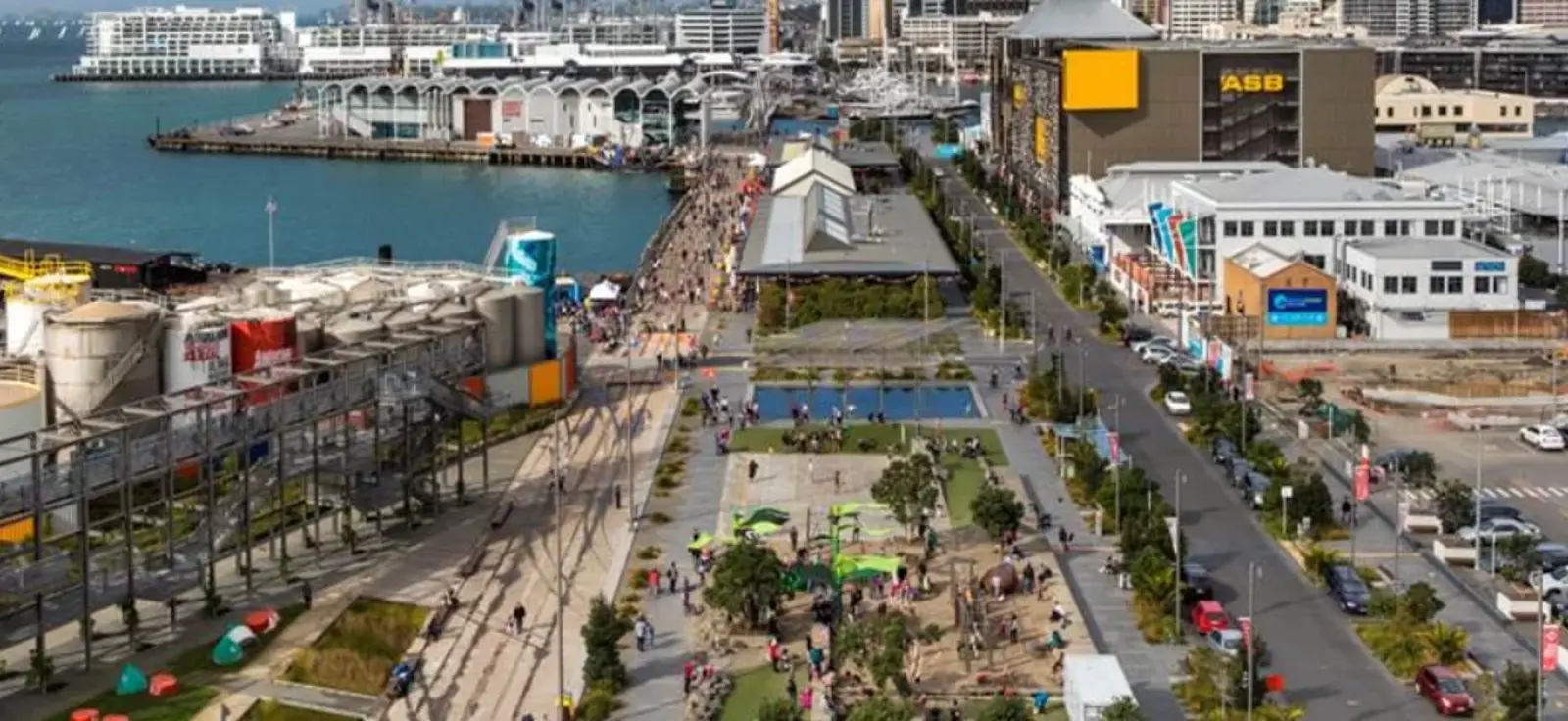 These will be long-term residential and/or commercial developments that deliver on one of the objectives of the Auckland Plan - to radically improve the quality of urban living.
Mayor Len Brown is encouraged to see the progress now being made in the all-important area of adding to the city's housing stock.
"One thing is clear. There's no silver bullet when it comes to dealing with the record growth Auckland is experiencing. We must all pitch in to help meet the demand for housing and this is another important step.
"The list of areas identified for development across Auckland is impressive and will deliver positive outcomes for all Aucklanders." The Panuku Board met yesterday to consider the nine locations provided to Panuku after analysis work by Auckland Council.
"The Board has completed its initial assessment and has some indicative thinking about the appropriate level of development for each location," says Panuku Interim Chief Executive John Dalzell. "We will now share that thinking with key stakeholders like Iwi and Local Boards to ensure our decision making meets community needs."
Dalzell says this programme of work demonstrates the critical role Panuku will play in supporting housing demands including enabling development of under-performing council owned land.
"Meeting the needs of a growing city requires a transformational shift in the way that Auckland Council delivers urban development. Panuku will look to partner with Government, Iwi, community groups and private developers to unlock the full potential of these new locations."
The Panuku Board will use the feedback from all stakeholders to confirm the final selections at its November Board meeting, with the selections going to the Auckland Development Committee on 10 December for final endorsement. Panuku categorised the locations (seven of the nine identified by council as well as those inherited from Waterfront Auckland and Auckland Council Property Ltd*) as follows:
Transform: create change through urban regeneration Recommended new locations: Manukau town centre and surrounds, and one other still under consideration. Existing locations: Wynyard Quarter and Tamaki regeneration (in partnership with the Government).
Unlock: act as the facilitator to create opportunities for others Recommended new locations: Onehunga town centre and surrounds, Takapuna town centre, Northcote town centre and surrounds, and Henderson town centre. Existing locations: Hobsonville, Ormiston town centre and nearby sites in Flat Bush, Papatoetoe town centre, the CBD, and Housing for Older Persons network of villages.
Support: enable development of council-owned land Recommended new locations: Avondale and Otahuhu Existing locations: New Lynn, Pukekohe, Pakuranga, Morrin Rd (St Johns) and related properties, Howick, Mt Eden (Dominion Rd) and Whangaparaoa (Link Crescent).
The criteria used to categorise the locations included:
potential scale of the development based on the amount of council-owned land in the area
proximity to transport options
potential partnerships for the development with Government, Iwi and not-for-profit
infrastructure readiness
and the commercial opportunities to achieve results progressively over time.
Dalzell says there is the potential for one Unlock location to be moved into the Transform category when the Panuku Board makes its final selections next month. The two locations provided by council that were not included were Newmarket, where at this stage Panuku sees no clear benefit in getting involved, and Mt Eden Station which is part of the City Rail Link project.
Next steps
Until mid-November: seeking feedback from Local Boards, Iwi and other key stakeholders
25 November: final selections go to the Panuku Board
10 December: Auckland Development Committee endorses final selections