Powering the Puhinui with
imagination
05 February 2020
The Puhinui is an integral part of Manukau's town centre.
Its open spaces have been neglected for decades, but now they have been pegged as potential recreational spaces for current and future Manukau residents.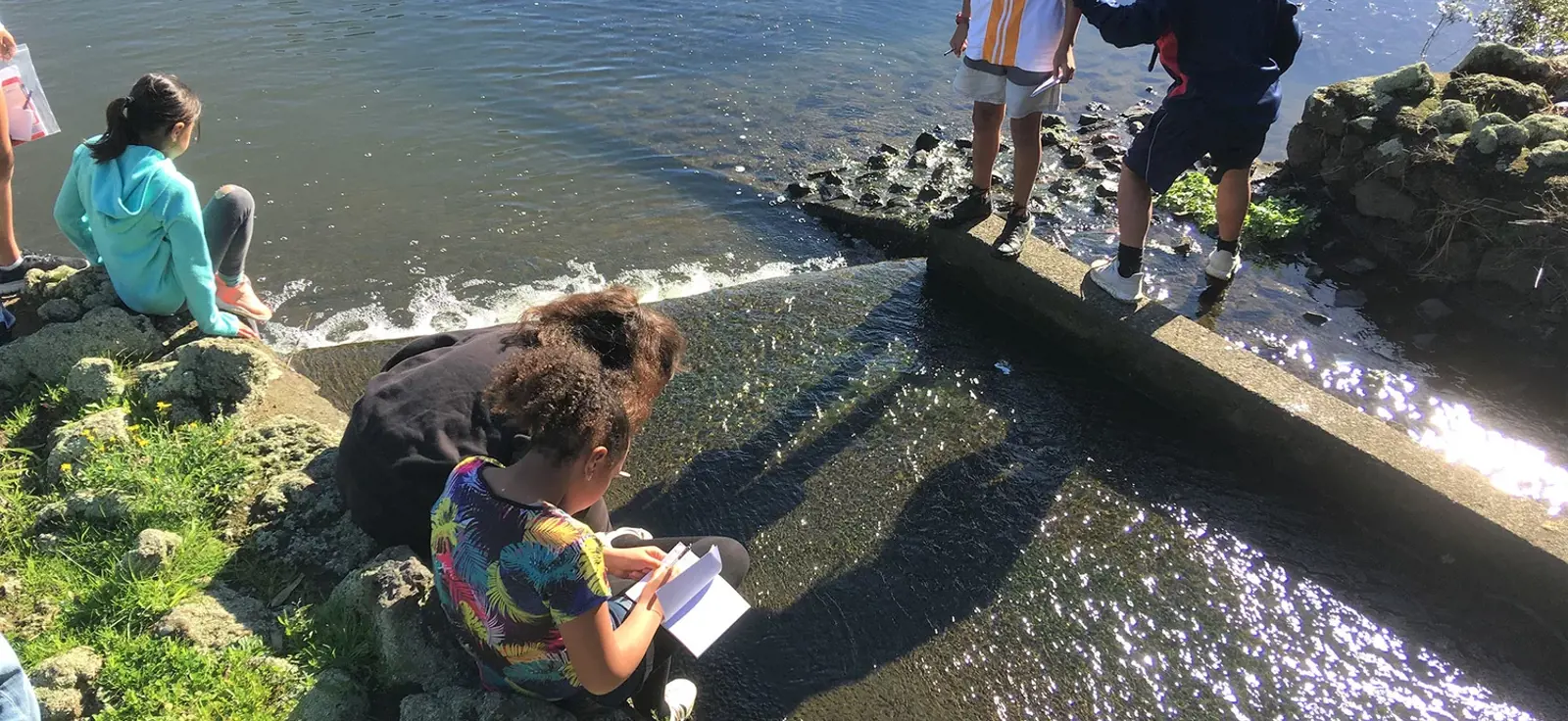 As part of Panuku's urban regeneration of Manukau's town centre, we are co-designing the Puhinui catchment with local kids, fuelled by their imaginations.
Children can provide inspiration for co-designing our modern-day living spaces and environments in a rich and unconventional way. Young minds help create more people-friendly spaces and an urban environment that is more playful and accessible.
Drs Karen Witten and Penelope Carroll from Massey University have been studying co-designing with children to better develop our towns and cities.
As part of the regeneration of Manukau's Puhinui catchment, the project team worked with 24 students at Wiri Central School late last year.
Working with these children has been a collaboration between the Massey research team, Panuku, teachers, local mana whenua, The Southern Initiative and Healthy Families.
"Questions the children were asked included 'what changes would they like to see in their neighbourhoods' and 'what would make them want to spend time by the Puhinui Stream?'" says Dr Karen Witten.
To develop the children's capacity to participate in a co-design process, they needed to interact and engage with the stream and gain knowledge about 'loving our awa (waterways)'.
In a series of workshops, the children explored the stream and came up with ideas for its regeneration. They learnt about the water cycles, what makes a healthy stream, identified native species and the role trees can play in reducing pollutants.
The major challenges the stream currently has are water quality and illegal rubbish dumping.
The children of Wiri Central School recognised the potential of the catchment as a place to explore and connect with nature.
Part of the Puhinui regeneration also includes plans for a playground, and the children shared their ideas for this development. Karen and Penelope regularly checked back with the children to make sure their ideas were being incorporated into the plans by the playground designers.
The co-design process has opened the eyes of everyone involved to why the whole environment needs to be better – for the fish, for the birds and for them.
"It was truly valuable to understand how the kids felt about and interacted with the stream. It has had a profound impact on how we are designing and prioritising the project," says Sara Zwart, Panuku's project lead.
It has also given context to a sense of kaitiakitanga (guardianship) that the children wanted to come through in both the playground design and wider stream regeneration.
In the words of a student from Wiri Central School: "This gives me courage to help the Puhinui Lake and clean the water".
For more information on co-designing urban spaces with children, visit www.kidsinthecity.ac.nz