Avondale library and
community hub
17 November 2021
Since the Avondale Library and Community Hub concept plans were approved by the Whau Local Board in June 2021,
Eke Panuku and council have been working together to identify how to optimise the connection between the building and the surrounding outdoor spaces.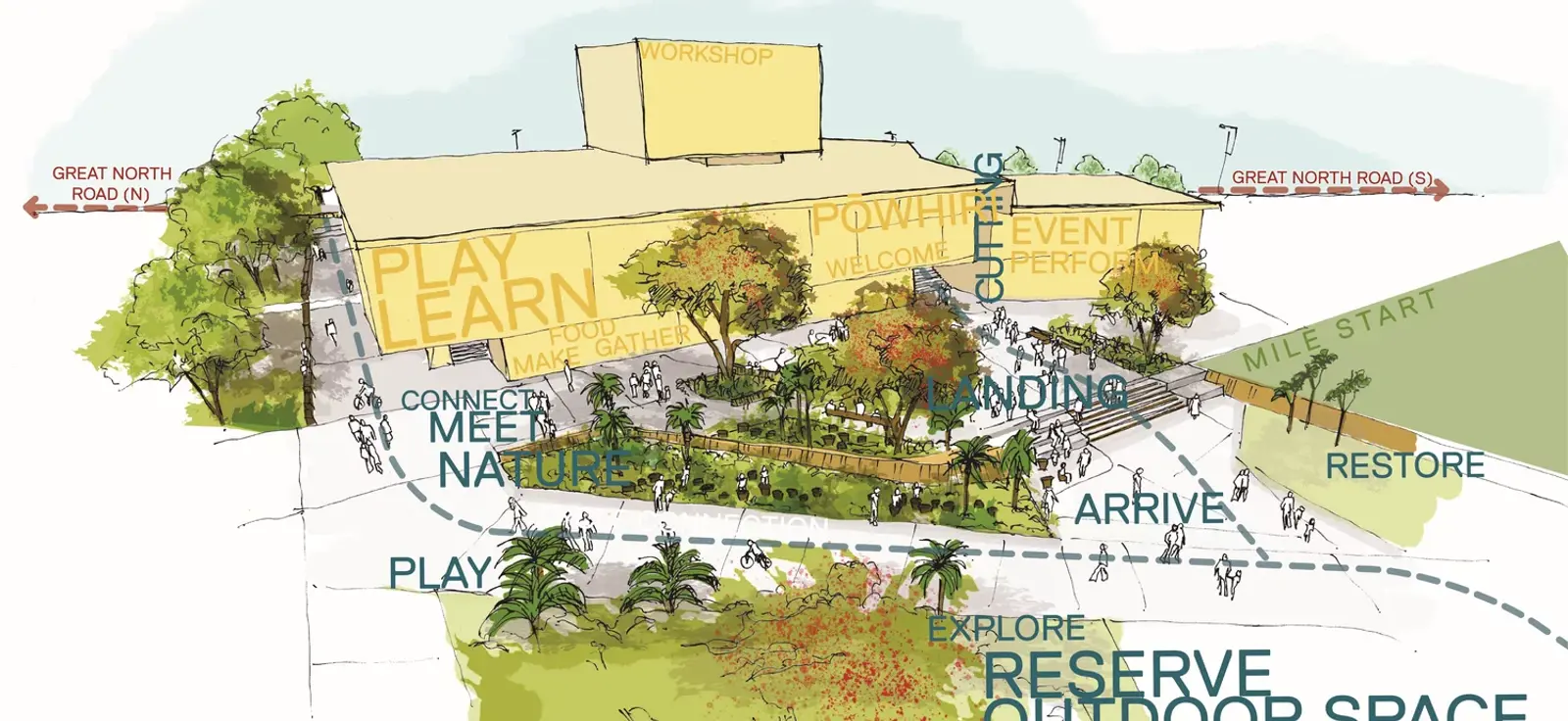 We've considered the size of the building and its placement on the land as well as how we can we make it easier to manage both the building and outside spaces. One of the great aspects of the design is how the community hired spaces will flow onto the outdoor spaces to provide flexibility for events, activities and markets.
Eke Panuku are proposing to make a change to part of the Avondale Central Reserve to enable the Avondale library and community hub. Currently, this area of land is held under the Reserves Act 1977. We're proposing to hold this area of land under the Local Government Act 2002 (LGA). Under the LGA, the land will remain in public ownership and will continue to be available for public use.
There are several reasons why this change is beneficial:
The LGA enables easier management of commercial activities to occur, eg food trucks and coffee carts during an event.
It will allow all the Avondale Library and Community Hub land, including the recently purchased land (1971-1987 Great North Road), to be held under the same legislation. This will simplify the management of the new facility and open space.
To make this change, we're proposing to undertake a process called reserve revocation. This is a statutory requirement and follows a clear process. The land will remain in council ownership and there are no plans to sell the land. The changes will allow greater flexibility for the community when using the new venue.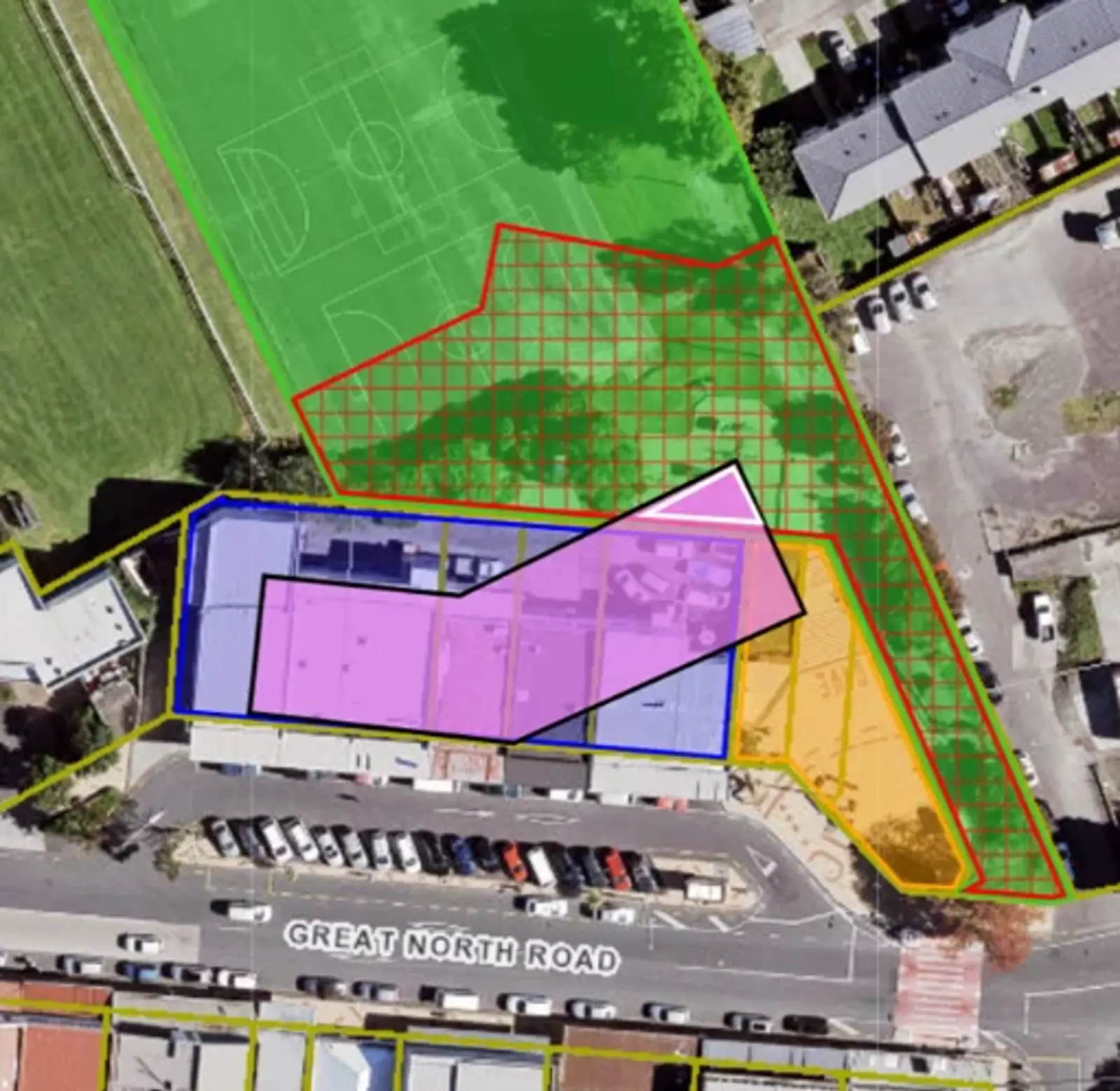 This aerial shot shows:
Current Avondale Town Square, 1959-1969 Great North Road (highlighted in yellow/orange)
Row of shops recently purchased by Council, 1971-1987 Great North Road (highlighted in blue)
Proposed area for reserve revocation at Avondale Central Reserve (highlighted in red) to enable the development of the new Avondale library and community hub
Proposed Avondale library and community hub building (highlighted in pink)
---