Public piano turns
heads in Takapuna
24 May 2019
A public piano is helping add a little more colour and joy to the Takapuna town centre this winter.
The second-hand piano is believed to be over 100 years old and has been gifted to Panuku Development Auckland to use at the new public space at 38 Hurstmere Road.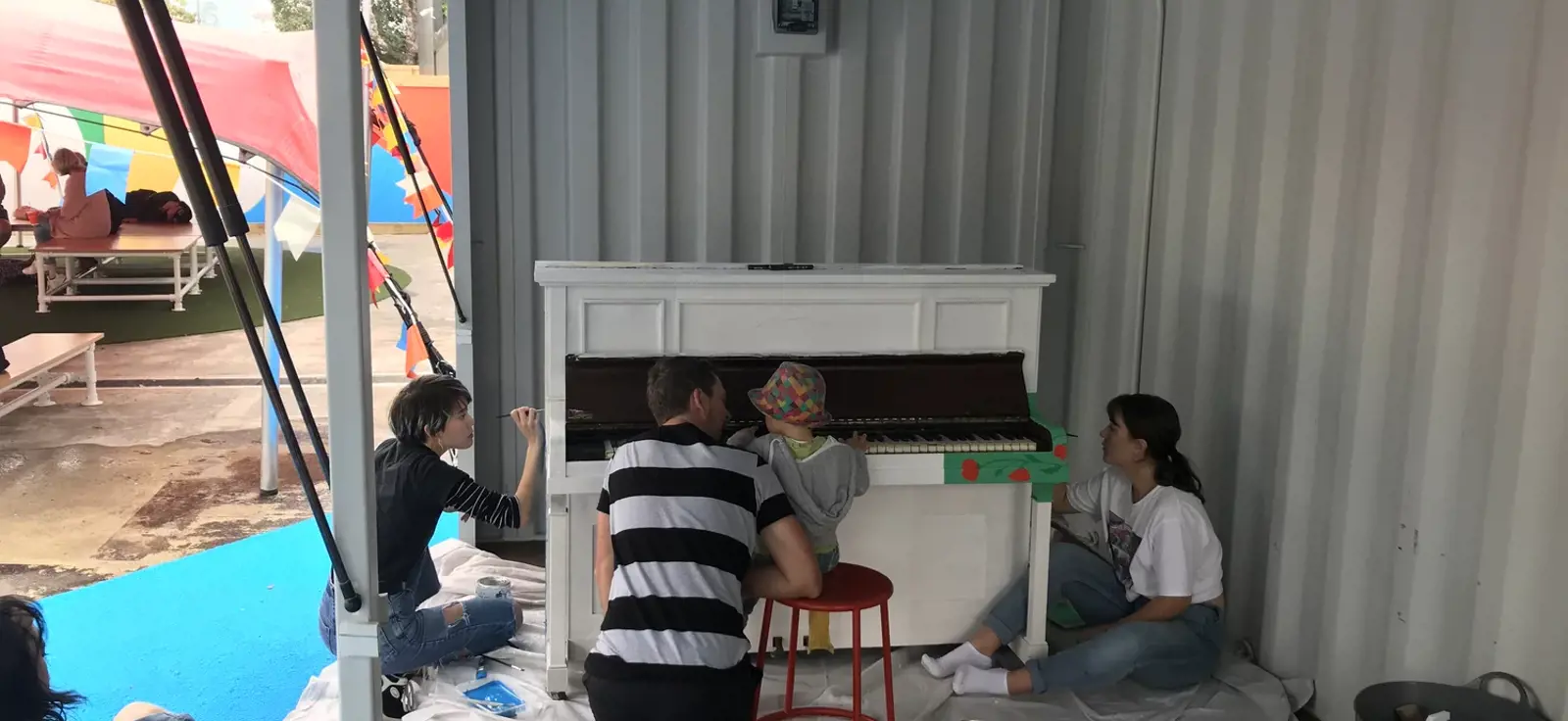 The "Play This Piano" project was initiated by Youth Arts New Zealand (YANZ) to bring connection and music into the heart of Takapuna.
As well as allowing people to have a tinkle on the ivories, the piano is also doubling as a canvas for a live arts project. Three young artists have been painting the instrument every Sunday throughout the month of May to create an artwork that celebrates the geography of Takapuna.
Co-founder of YANZ Matthew Goldsworthy says it's great to be involved as the initiative allows young artists a platform to express themselves with a lot of their work usually happening behind closed doors. "Bringing these artists and musicians to the forefront of the community in a public setting is a great boost for their confidence."
Panuku Project Director for Takapuna Kate Cumberpatch says street pianos are often seen in other cities internationally and are becoming more common here.
"A lot of people have grown up with pianos in their home or school but can no longer access them, so a public piano is an opportunity to reconnect with that skill. In the process the music they produce invites people to stop and take notice, providing a moment of calm and joy for anyone listening."
The art project culminates this weekend with the unveiling of the final design in a young musician showcase to celebrate the end of NZ Music Month. The piano will be available for use at 38 Hurstmere until the end of July, weather permitting.