Putney Way gets
new upgrade
14 September 2018
Putney Way has undergone a series of landscaping improvements in recent months to make it more pedestrian friendly and to ensure it can better serve as a main street for the Manukau city centre.
As part of the upgrade, 10 artworks designed by local students with support from the Roots Collective have been installed on lampposts along Putney Way to illustrate the melting pot of cultures that make up the Manukau community.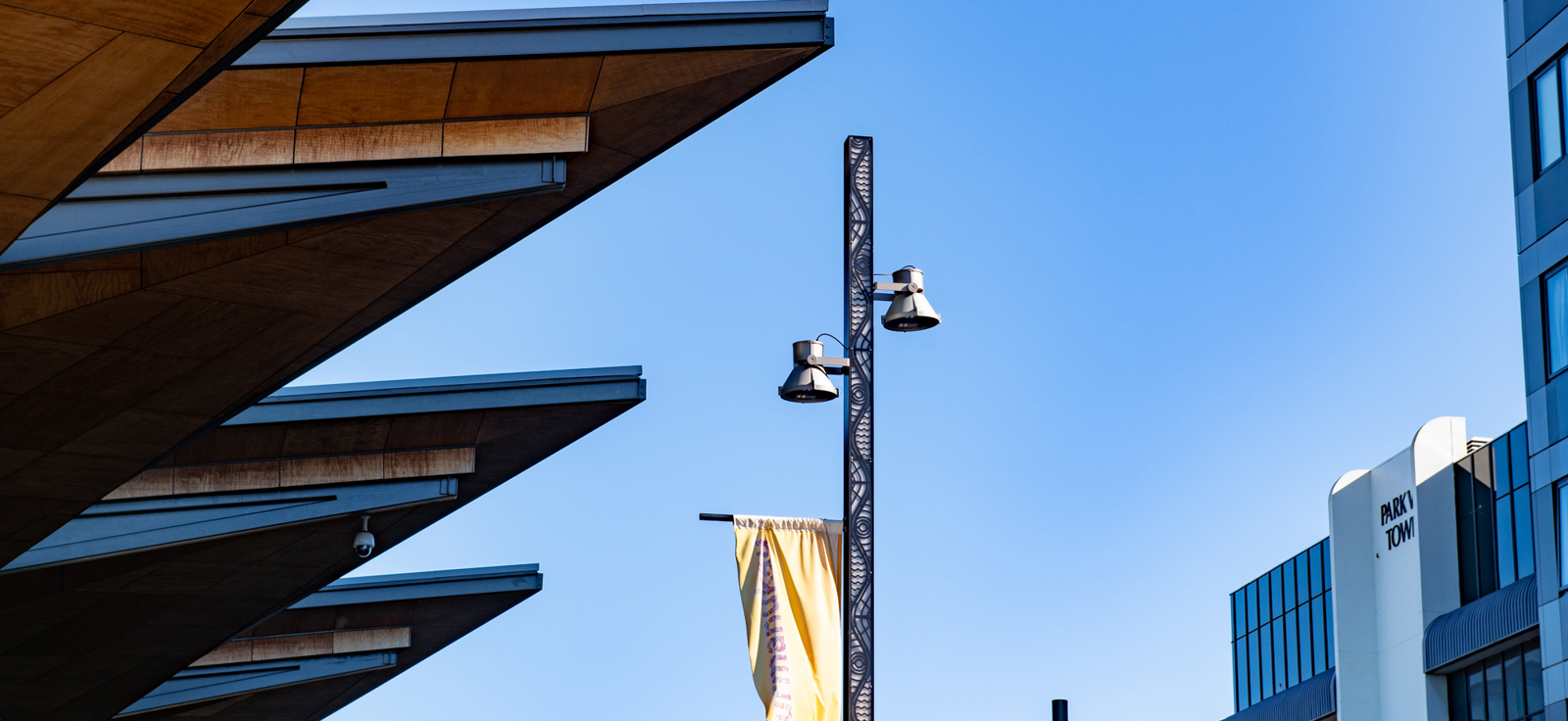 To celebrate the street's new look a programme of free activities and entertainment will be taking place in Manukau Civic Square from 10am to 2pm this Saturday 15 September.
The line-up features a range of emerging singer/songwriters including Tayler Thomson-Taupo and duet, Puna Hotene and Shaiann Maue as well as a host of other Māori performers.
A variety of games and activities will also be on offer including basketball, face painting and Virtual Marae building using Mindcraft.
Ōtara-Papatoetoe Local Board Chair Lotu Fuli says it's great to be able to celebrate the opening of the street in this way and to see changes in Manukau that benefit the community.
"This type of street design is the first of its kind for central Manukau, improving the area for pedestrians and encouraging use of the new bus station, which sits at the heart of the south Auckland public transport network."

Ōtara-Papatoetoe Local Board Chair


Lotu Fuli
"It's only fitting we activate it in this way and I look forward to Putney Way and the Civic Square becoming a much more vibrant place to be in the future as part of the overarching plan to transform Manukau into the thriving heart and soul for the south."
In May, Mayor Phil Goff announced 300 new homes at 20 Barrowcliffe Place, Manukau. 
The upgrade of Putney Way has been carried out by Auckland Transport on behalf of Panuku Development Auckland and includes:
a new single-level surface extending from the new bus station to the opposite pathway
native trees along both sides of the street to make up rain gardens that help to clean stormwater before it reaches our drains.
new lighting to create a stronger sense of safety for evening commuters and residents.
The finely detailed artworks on the lamp posts depict cultural symbols and patterns specific to ten different cultures (Māori, Samoan, Niue, Chinese, Fijian, European, Tongan, Cook Island, Indian, Tokelau). Each of the works is done in a Kōwhaiwhai style (the painted scroll ornamentation - commonly used on meeting house rafters in marae) and can be lit up at night.