Regeneration of Civic Administration Building
to begin
07 June 2019
A significant piece of Auckland's architectural history was given a new lease of life this week as the agreement between Auckland Council and private developer Civic Lane Limited to redevelop the central city Civic Administration Building
(The CAB) and surrounding land into homes as part of the Civic Quarter mixed-use precinct was settled.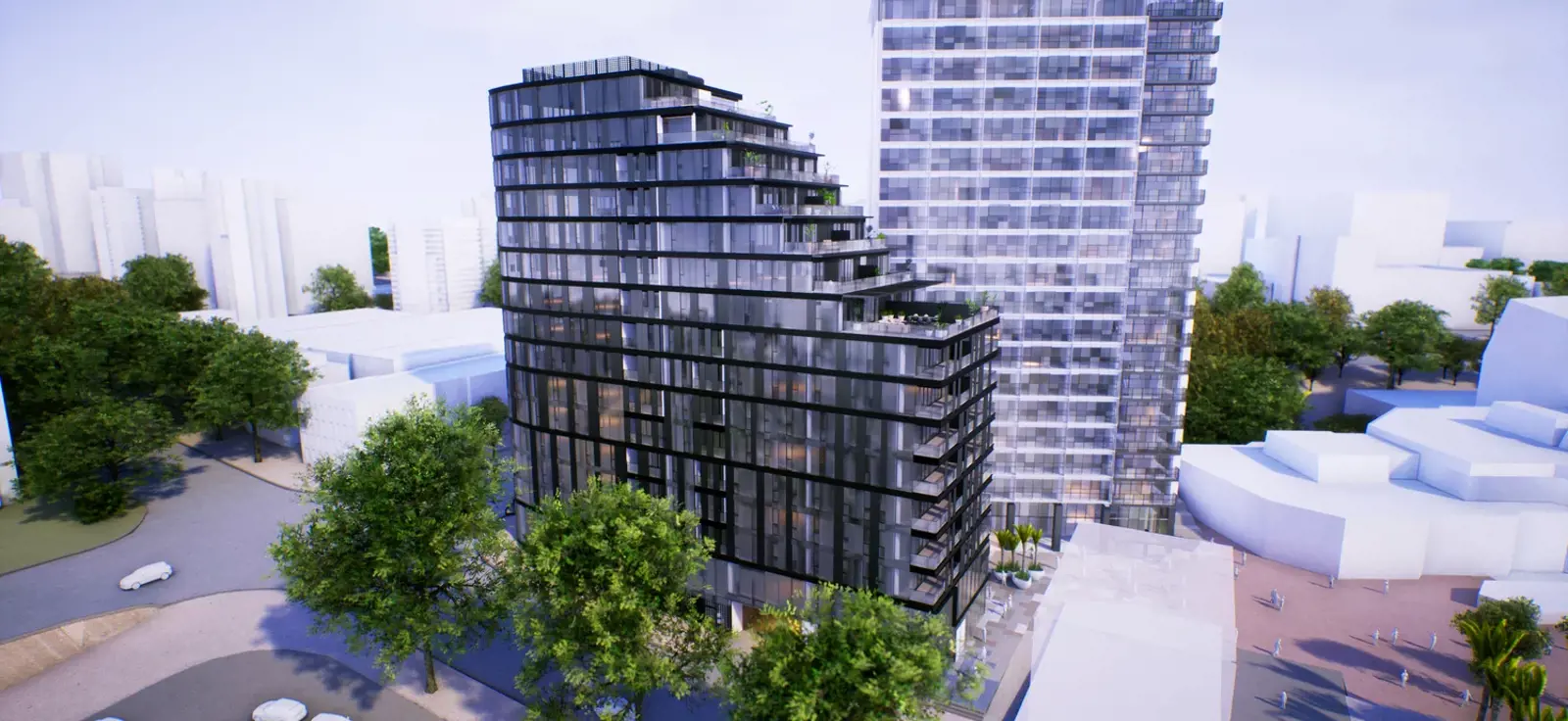 Mayor Phil Goff said: "This settlement means that an A category heritage building can be restored and refurbished by the private sector, saving ratepayers refurbishment costs of over $80 million. It will also deliver a thriving new area providing hotel and residential accommodation and an exciting new performing arts centre."
Developer John Love of Civic Lane Limited said: "We're looking forward to being able to provide new homes and a new community in such a wonderful location in central Auckland so close to everything, including theatres such as the Aotea Centre and the Auckland Town Hall, the Auckland Art Gallery, world-class shopping and dining, and of course the new CRL Aotea train station.
"This building will have its challenges to develop, and not every developer would have taken it on. But the location and complete refurbishment will make it a truly desirable place to live and visit."
Panuku Development Auckland's Director of Development Allan Young said the agreement will help realise council's vision to regenerate the area.
"This development has a lot of potential, as a location for more housing, as well as a way to boost local economic activity with future residents located close to great transport links, jobs, shops and restaurants."
"The cost of removing asbestos from the building, preserving heritage features consistent with a category A heritage status, and intensifying the land with housing and commercial spaces will be extremely costly so we are pleased that we were able to find a partner willing to take on this important work adjacent to Auckland's most significant civic space."
The agreement that settled this week between Civic Lane Limited and Auckland Council for $3 million reflects the exceptional costs of asbestos removal and heritage restoration requirements, and which will enable the building to be developed in a way that will meet all of council's design requirements and objectives for the project as outlined by council when it made the decision. These include:
Restoring an iconic heritage building at the heart of Auckland's city centre
Intensifying the use of the site and creating a frontage to Mayoral Drive
Exemplary design quality, responding specifically to Te Aranga Māori design, sustainability and urban design best practice as per the objectives in the adopted Aotea Quarter Framework Plan
Vehicle access for the Aotea Centre
The Civic Quarter master plan also includes a whare tapere, a community and cultural building that will face onto Aotea Square.