Resource consent granted for housing and
reserve improvements in Whangaparaoa Peninsula
06 July 2016
Existing Whangaparaoa Peninsula residents and people wanting to buy a slice of the area's coastal lifestyle are set to be benefit from the transformation of two open spaces in Stanmore Bay with resource consents now granted for both sites.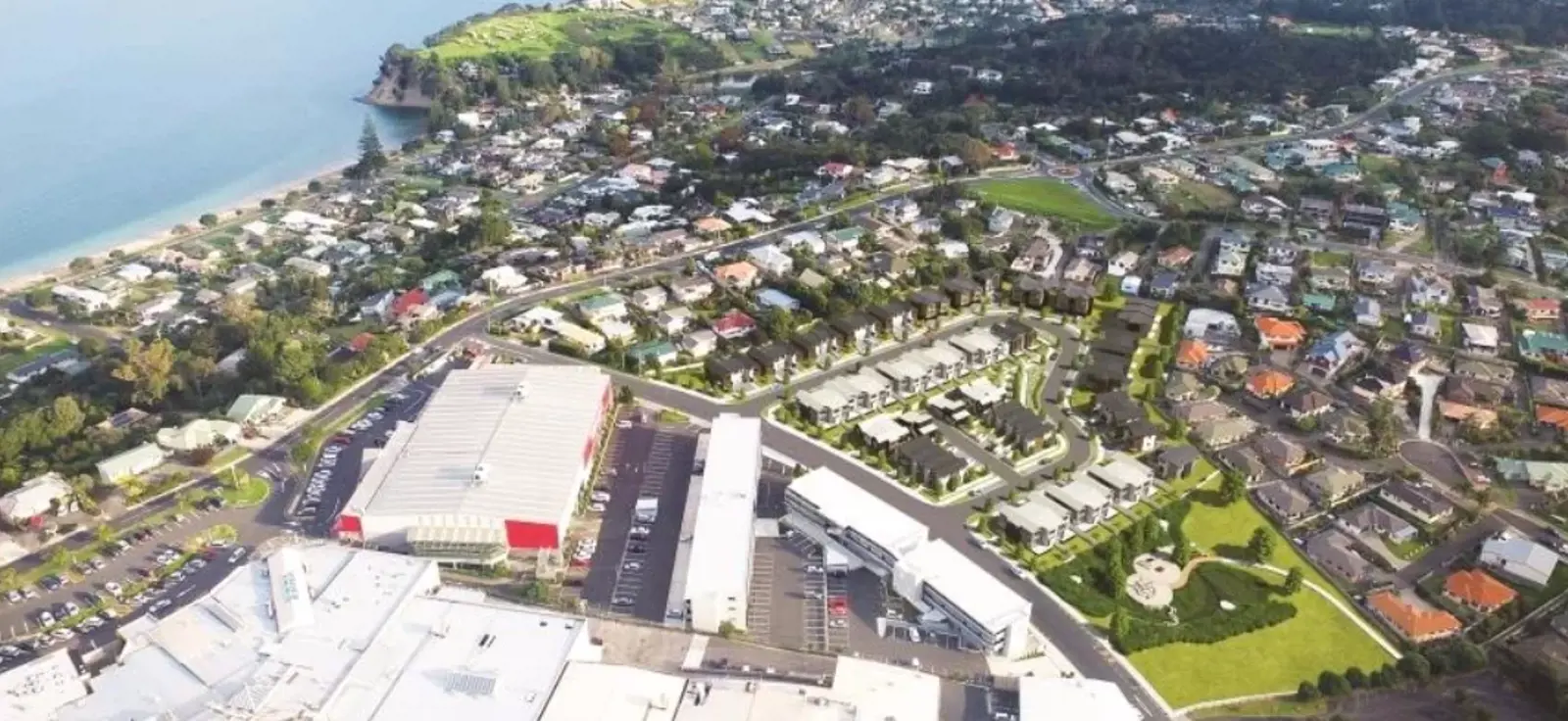 The first site, at 20 Link Crescent currently consists of two hectares of largely underutilised open space and is earmarked for a 60 home subdivision with a 2700m2 public reserve incorporating a children's playground.
After carrying out early planning and due diligence work on the Council owned land, Panuku Development Auckland took the site to market late last year, eventually appointing McConnell Property as its development partner for the site.
McConnell Property has since developed a master plan for 20 Link Crescent which focuses on quality design and takes into consideration previous community concerns. The resulting subdivision is to be known as Mariner Rise and will consist of 2, 3 and 4 bed room homes with a mix of terrace and standalone housing.
In recognition of the unavoidable stream and wetland loss as a result of developing 20 Link Crescent, development funds are to be used to enhance a second site in the area, D'Oyly Reserve.
The D'Oyly reserve works include the day-lighting of 250m of a piped, underground stream to help restore a natural habitat in the reserve as part of a cross council collaboration between Panuku and the Stormwater team at Auckland Council with input from mana whenua.
Director of Development at Panuku Development Auckland, Allan Young says both projects highlight the value of strategically using Auckland Council landholdings to obtain positive outcomes for local communities and contribute to housing supply.
"To cater for the record levels of growth across Auckland at present, it's important we first make the most of land we've got direct access to and manage on behalf of Council. As outlined in the Auckland Plan, there's every reason to suggest intensive development done right, has a strong role to play in the region's future."
"Link Crescent is a great example of this and with resource consent now granted for that site and the related D'Oyly reserve works, we look forward to working with McConnell Property and the Stormwater team to ensure agreed outcomes in the form of design quality and delivery are met on both projects.
General Manager of McConnell Property, Nigel Richards, says "It's delighted to have the consenting green light for 20 Link Crescent and look forward to breaking ground to deliver this contemporary new housing project and public reserve in the Whangaparaoa area."
With resource consent now granted, McConnell Property expects to start earthworks on site in Link Crescent in October 2016 with construction of houses to commence in mid 2017.