Stanmore Bay reserve opens and house construction ready
to begin
16 November 2017
The reserve and playground in the new subdivision at Link Crescent in Stanmore Bay have opened and the construction of the first homes will begin in January.
The city's redevelopment agency Panuku Development Auckland is working with development partner McConnell Property on the 60 lot Mariner Rise subdivision.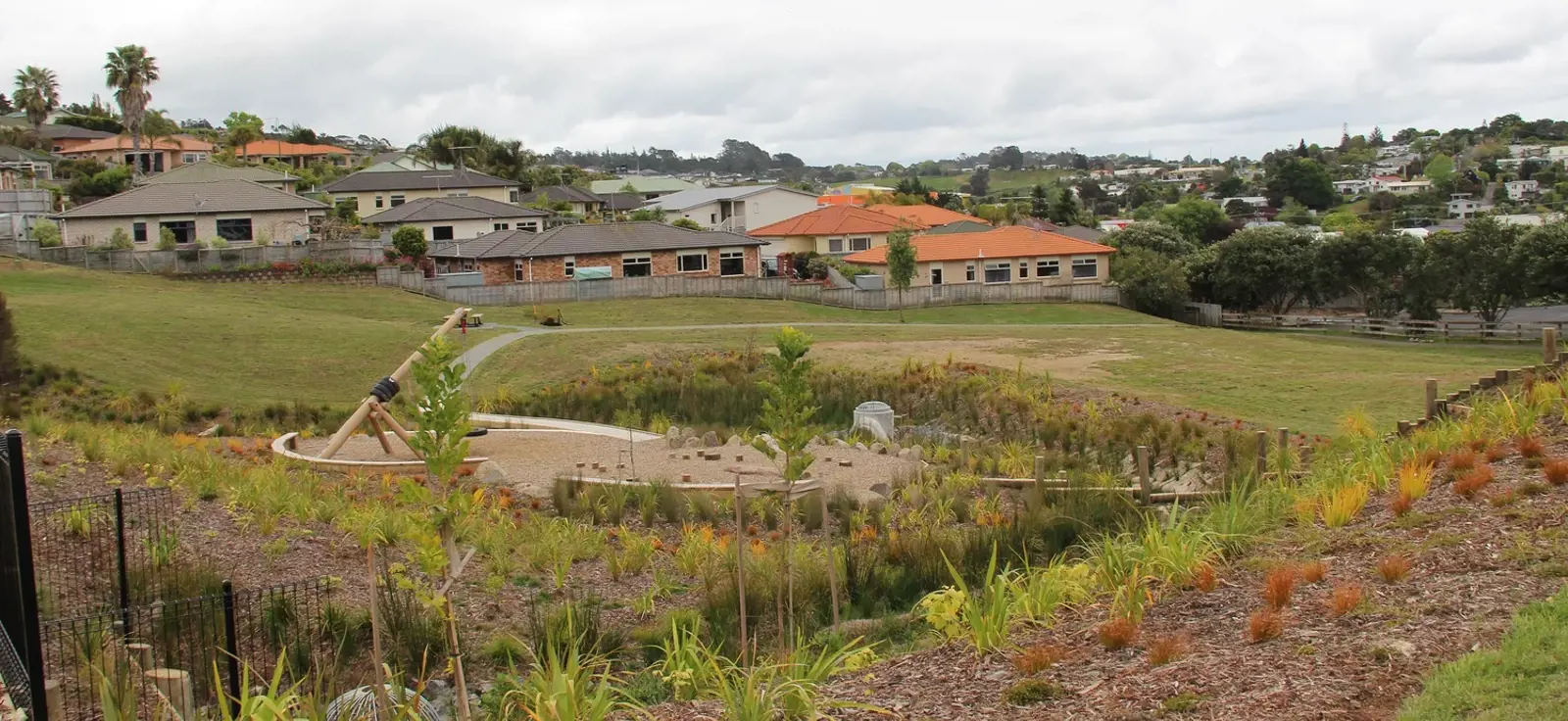 All the earthworks, drainage and roads in the subdivision are now completed and the titles issued. In late October the 2700sqm public reserve and children's playground was also opened.
Hibiscus and Bays Local Board chair Julia Parfitt says the reserve will provide a fantastic focal point for local families and the wider community.
"There are around 3000 native trees planted in the reserve and there's fabulous areas for kids to play. The reserve is a tangible demonstration of the successful collaboration of the Local Board, the private sector and various council departments."
The Link Crescent development will consist of a mix of two, three and four-bedroom terrace and standalone homes with a focus on design quality. The 60 homes are being built by Signature Homes, Mike Greer Homes and New Dreamland.
Plans for the partial daylighting of nearby D'Oyly Reserve are also progressing well with design completed and consents gained.
Auckland Council's Healthy Waters stormwater team has engaged the local community to ensure their feedback helps shape the design of an exceptional environmental and recreational asset. Work on D'Oyly Reserve is expected to commence in February.