Stunning new bridge over Manukau
Harbour
01 September 2022
The communities of Onehunga and Māngere Bridge have been reconnected once more with the opening of a stunning new bridge over the Manukau Harbour.
Ngā Hau Māngere replaces the Old Māngere Bridge, which had linked the two suburbs for more than 100 years before being closed in 2018 due to safety concerns.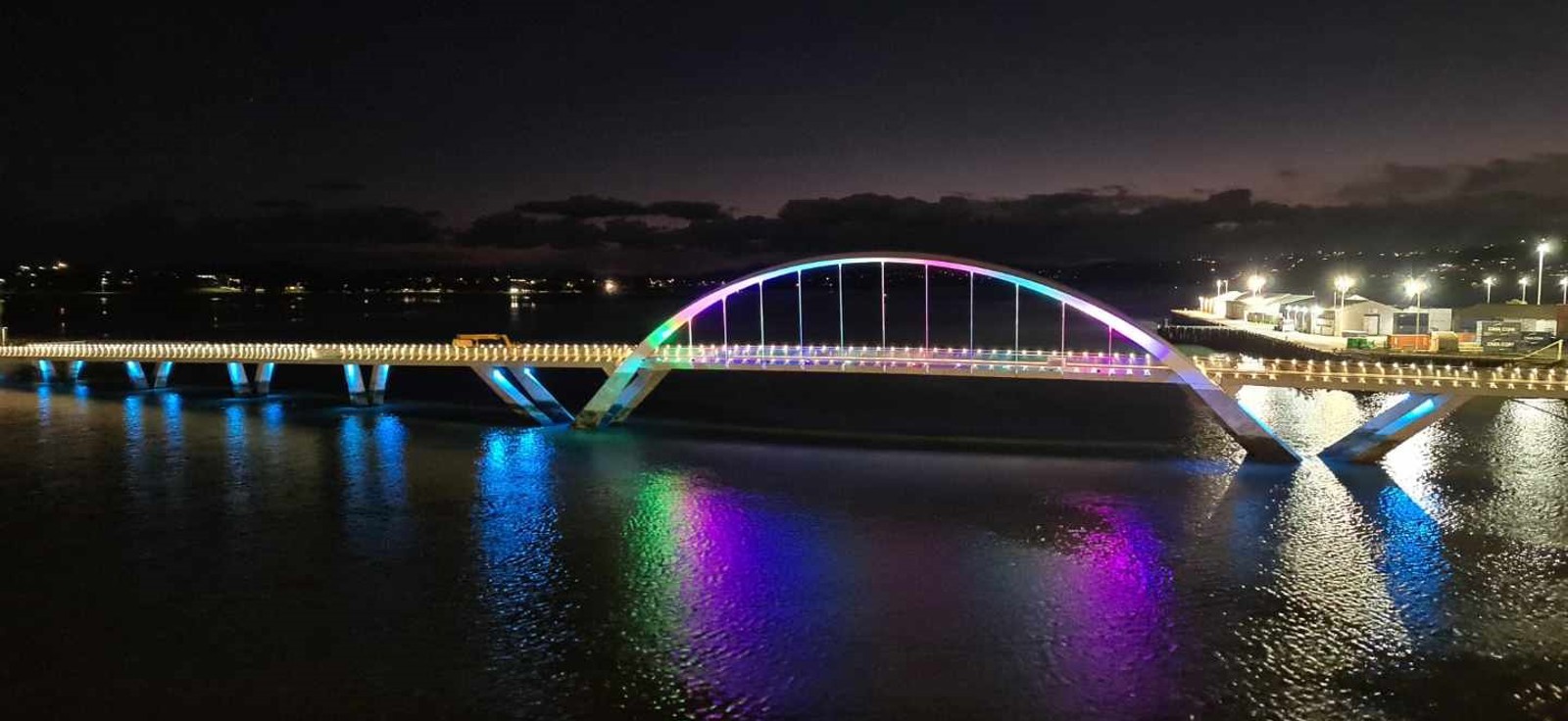 Providing critical connection
for communities
The new $36M crossing, built by Waka Kotahi NZ Transport Agency, will provide an important link in Auckland's growing network of walking and cycling share paths, as well as being a gathering place for local communities, and an iconic new landmark for the area.
It was officially opened on Saturday August 27 by Transport Minister Michael Wood and locals turned out in force to celebrate, with more than 8000 people estimated to have used the new connection over the first weekend.
The bridge features a wide 8m deck which allows plenty of room for whānau, friends and groups to gather while others cycle or scooter by, as well as two large fishing bays for those keen to try their luck catching kai, and bench seats for those who want to sit and take in the beautiful harbour views.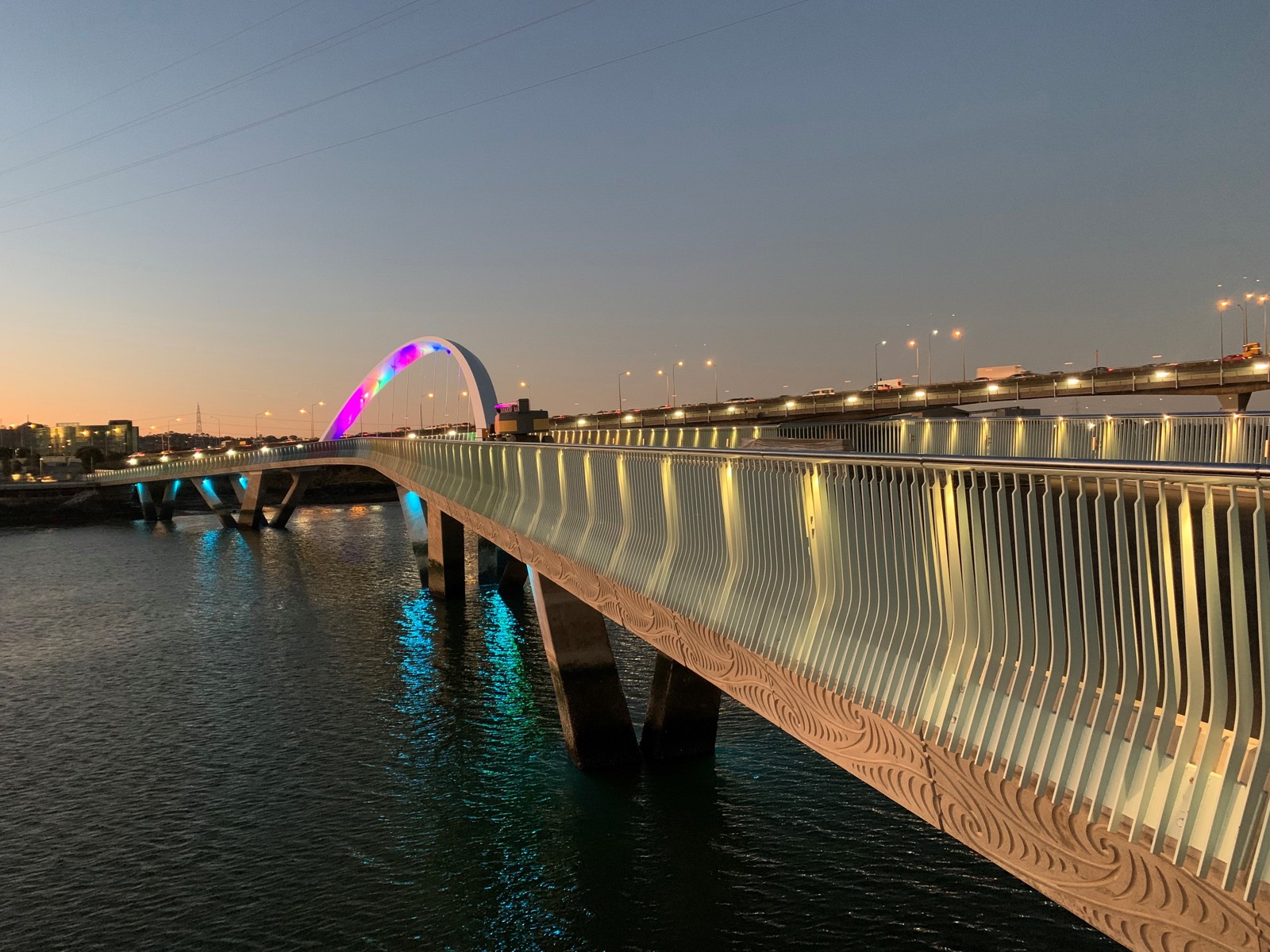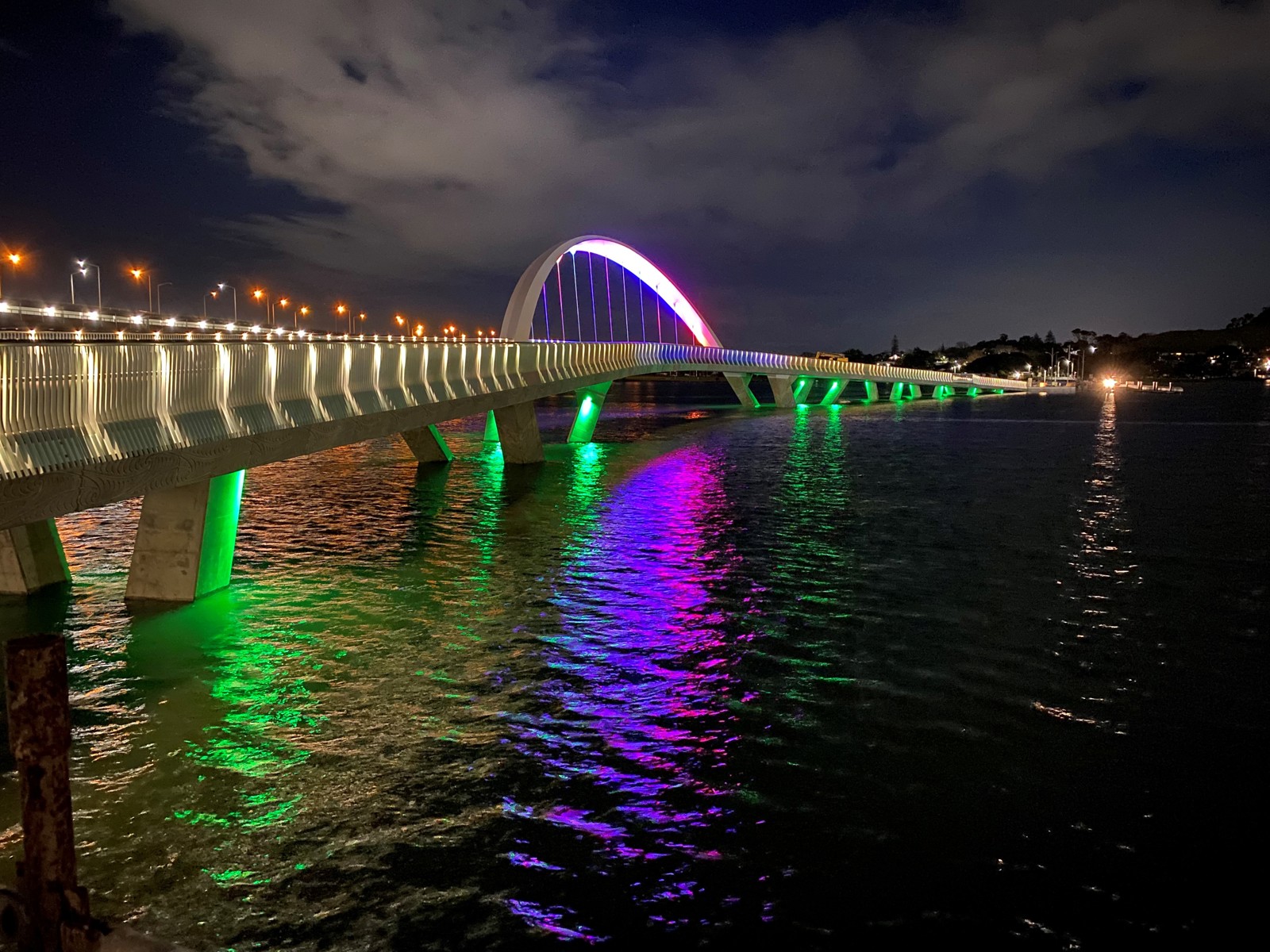 Mana whenua and local communities have had significant input into the bridge's design, which includes features such as puhoro fascia panels spanning the length of the bridge, balustrade colours which reflect the colours of kahawai fish, and iwi artworks which will soon be installed on both sides of the structure.
And while the new crossing is most definitely modern – with a towering white steel central arch one of its most stunning features – it also pays tribute to the past. Waka Kotahi has worked with Heritage New Zealand Pouhere Taonga to salvage pieces of the much-loved Old Māngere bridge, which now have pride of place in a heritage garden on the Onehunga side.
Richard Taylor, Isthmus Priority Location Director for Eke Panuku, says the new bridge is a superb asset that celebrates the beauty of the Manukau Harbour and provides a wonderful boost to the waterside amenity and liveability of both the Onehunga and Māngere Bridge neighbourhoods.