The Airfields at Hobsonville Point receives
6 Homestar accreditation
19 June 2018
Hobsonville Point, The Airfields
News
The first homes awarded a 6 Homestar rating using a bespoke checklist will soon be built at Hobsonville Point.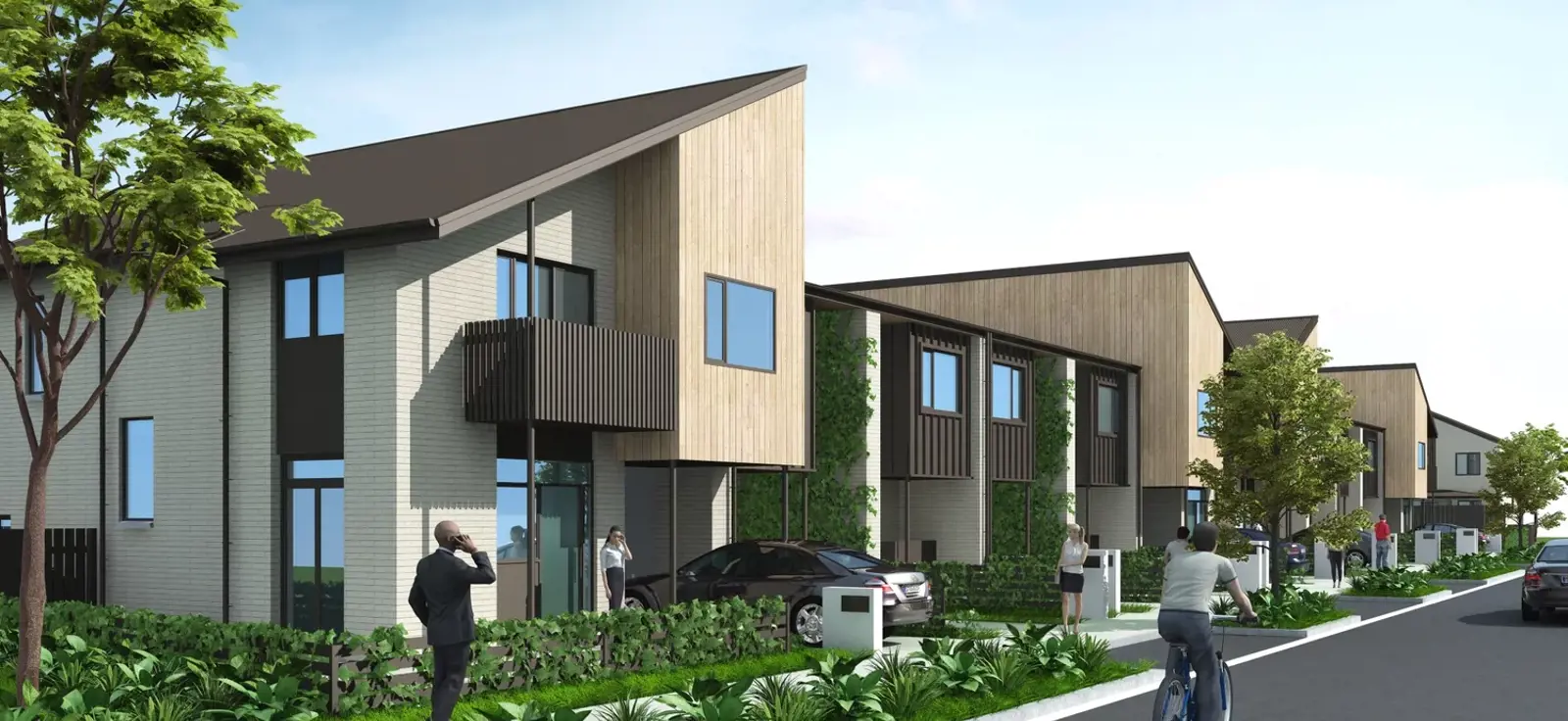 The homes are being developed by Avanda Group, and their design has received the quality-assurance mark from the New Zealand Green Building Council (NZGBC) which certifies their healthiness and sustainability. The mark ensures good energy efficiency, ventilation, moisture control and insulation.

The city's redevelopment agency Panuku Development Auckland is committed to ensuring a minimum of 6 Homestar-rated homes across its 'Unlock' and 'Transform' development locations, including Hobsonville Point. To help reach this goal, a customised checklist was created in collaboration with the NZGBC and other Auckland Council organisations.

"We're committed to ensuring high-quality homes for Aucklanders, while making the Homestar process smoother for our development partners," says Panuku Director of Development Allan Young. "That's why we developed the checklist. Every area we work in is different, and it was important for us to work closely with the Green Building Council and industry, to ensure our development partners have the tools they need to deliver quality homes, on budget.

"I would like to personally congratulate Avanda for being the first development partner to come through this process, and for being successfully awarded a Homestar Design rating." Avanda Project Manager Paul Wither says that while they knew their home designs were good quality, the Homestar rating independently verified that.

"It was straightforward working alongside Panuku on the Homestar process. At Avanda, we take care to ensure the homes we deliver are energy and water efficient as well as being designed for the future. The advantage for families moving into these homes is that they know they will get a Homestar-verified home that not only looks great but performs well – and will deliver value for years to come. We're thrilled to have 6 Homestar as evidence of the quality homes we will be delivering at The Airfields in Hobsonville Point."
Avanda's Homestar assessment was carried out by the Building Excellence Group. The development is expected to be started in the next few months.