The importance of choice in
housing
18 May 2020
We find ourselves slowly emerging into the new, post-pandemic world.
It's a world where things are familiar, but at the same time for many, life will never be the same again, and tomorrow's normal could be different again.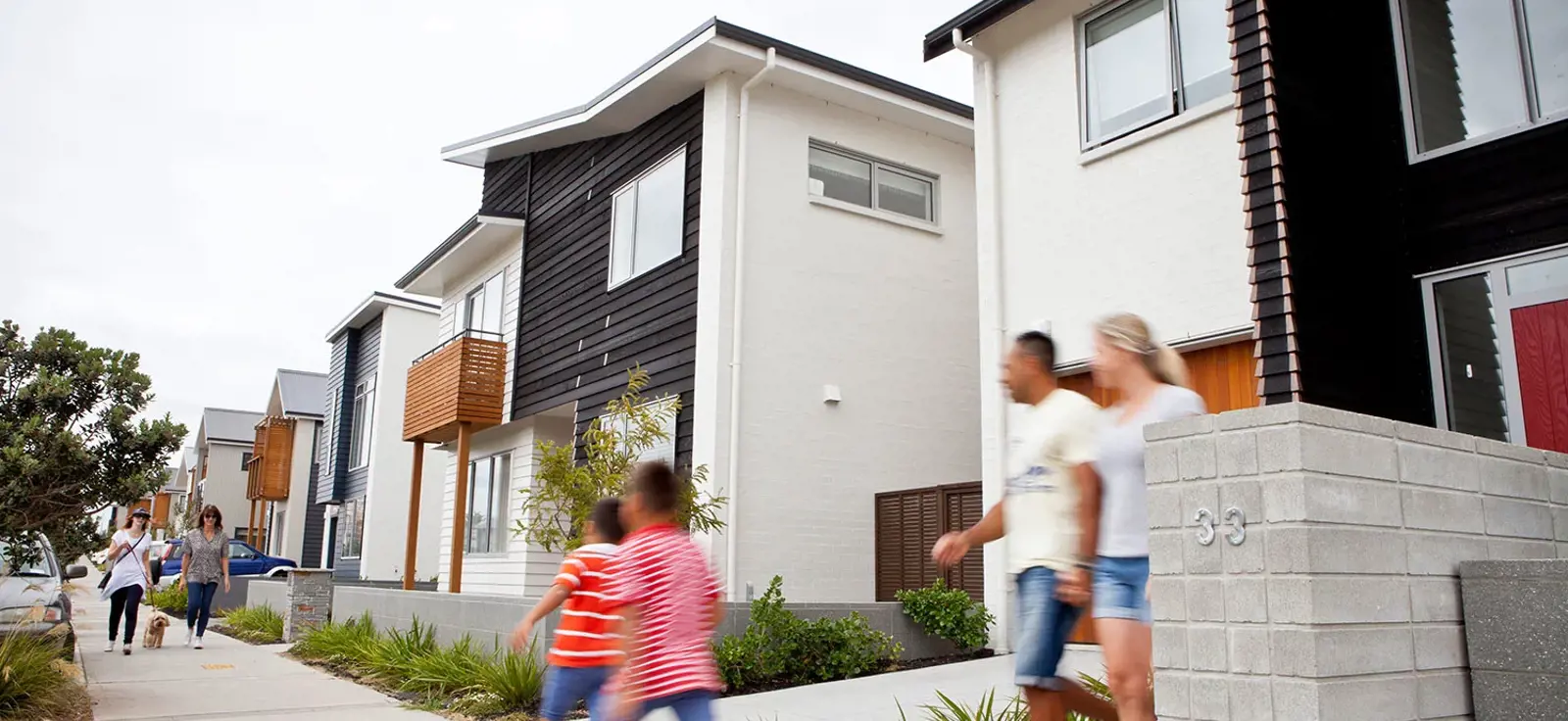 I liken our ability to meet these sudden shifts and changes to orienteering. Orienteering is, in simple terms, "to find a way through unfamiliar territory" - knowing that along the way there are checkpoints we need to get to, but no defined path, all the while knowing exactly where the finish line is.
We need to decide on how to get to the various checkpoints (and choose which ones to go to first), using a map and compass to help guide us, but using our judgement along the way as we meet what is next in front us. All the while holding the end game in our sights.
Right now, our end game of building a city of neighbourhoods is more important than ever.
Living in neighbourhoods, with good access to local shops and public transport, is not only convenient but also brings safety, security and a sense of belonging. Out of constraint comes creativity, and we are balancing the uncertainty the pandemic brings with cautious optimism about what can be achieved.
Quality compact, urban living is critical for an efficient, healthy and thriving city that is resistant to events like pandemics. But ultimately, it's about choice. We want Aucklanders to have plenty of options so they can live in a home that suits their lifestyle at different times of their lives.
I think no one would argue that there's a limited range of living options in Auckland, particularly apartments. Apartments suit many types of households including families, singles, couples without children and retirees.
The Auckland Plan supports the development of diverse, sustainable communities. In order to build these, we need a lot of different types of houses in our neighbourhoods.
At Panuku, our strategies propose a mix of social, affordable and market housing in each of our neighbourhoods, depending on what's appropriate for that area. Part of this is looking at what others are building and creating balance. We also need to take into consideration what types of sites we own and what's most appropriate. For example, it wouldn't make sense to build one stand-alone house on a large site in the middle of a town centre. That type of site would be a good place for an apartment block.
Roughly a quarter of all Auckland's residents live alone, and while it remains true that around two-thirds of the city's households identify themselves as a "family", the average household size in Auckland remains at 2.9 people. In fact, when you add two-person households, they account for a little over half of all households. From that, you could assume that almost half of Auckland families don't need a three bedroom home.
So how can this be addressed, and what can Panuku do to help? The answer is actually fairly simple. With greater diversity of housing to match the diversity in our communities, options that better cater to our actual demographics. This often means homes that are better suited to first-home buyers, couples, individuals and young families. We need to design for what Aucklanders need.
By Gyles Bendall
General Manager - Design & Place