The new way to
explore Panmure
14 March 2022
Rainbows, pirates and whales forecast exciting developments.
Panmure is a neighbourhood with a lot to see and do, and we're keen for people to know about the fun on their doorstep in these thick-and-fast times.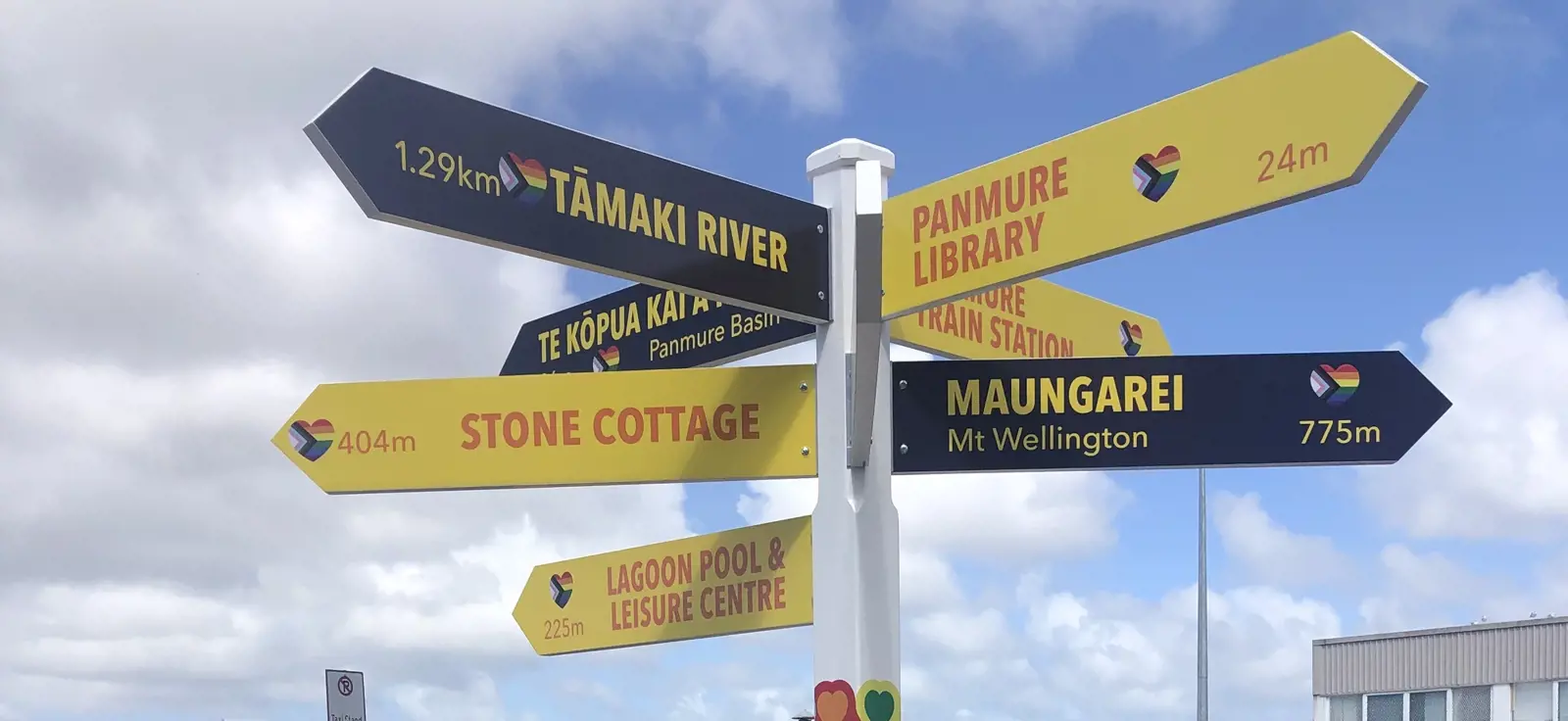 Rainbows, pirates and whales forecast exciting developments
After all, plenty of amazing places are just a hop, skip and a jump away in this suburb on the shore of Te Kopua Kai a Hiku (Panmure Basin), and we're going to help you find them.
Our Hop, Skip n' Jump project is all about using colourful signage and activity to enhance your experience of Panmure, and given that the project began late last year, we were able to use it to celebrate Pride Month for February. After this came a pirate-themed fun, while this week sees the signage adapt to the Whale Tail art installation that's creating gasps across the city – Panmure's is located at 104 Queens Road!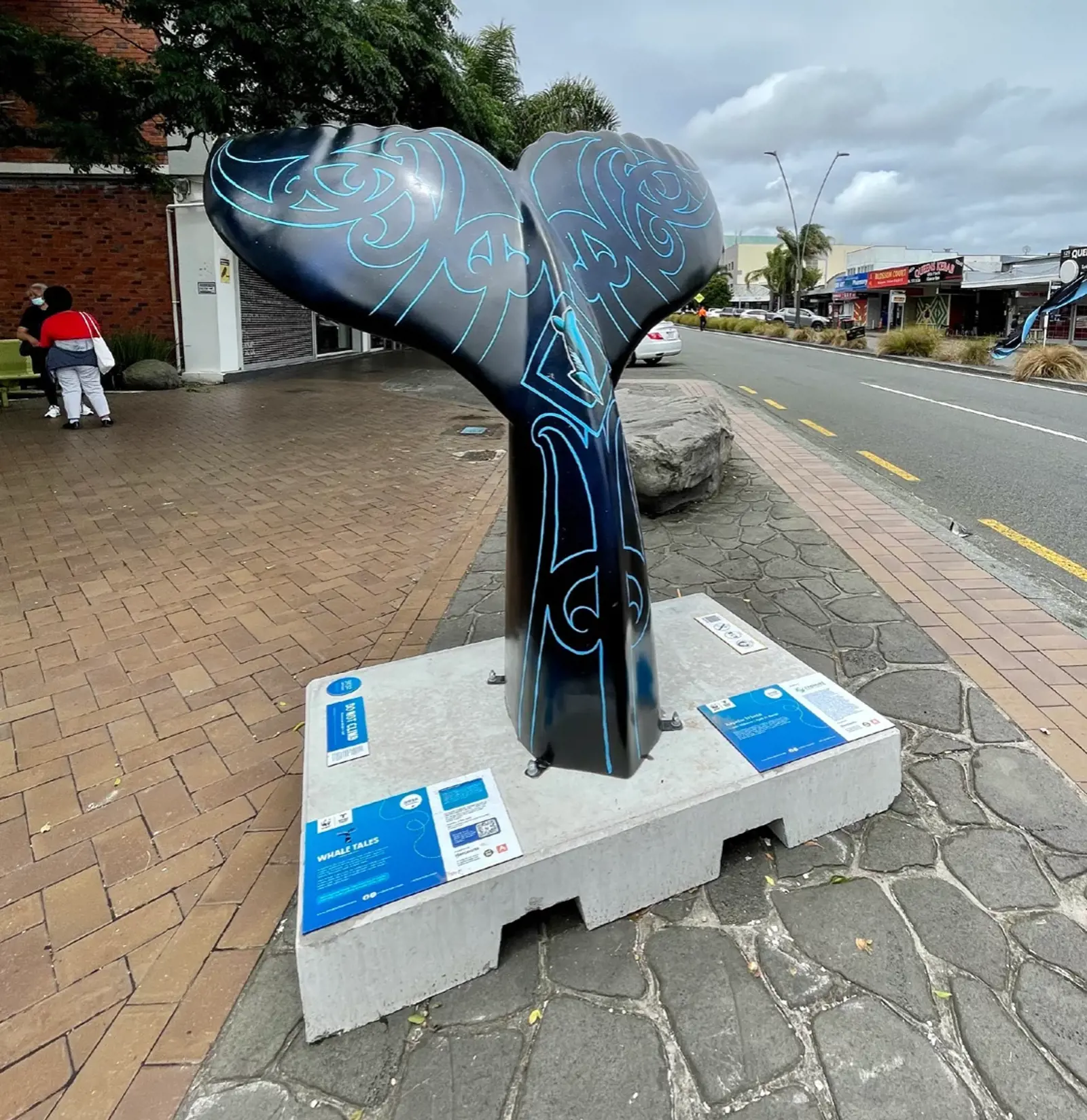 This signage and supporting activity will encourage locals and visitors to explore the town centre and have more fun – not just pointing the way to diverse points of interest, but also bringing them to mind as people walk by. Locations like the Lagoon Pool and Leisure centre, the train station, the Basin and the base of Maungarei / Mount Wellington are all included.
"Panmure is a lovely part of Tāmaki Makaurau, but with people being so busy it can be easy to overlook or take for granted great places on your doorstep," acknowledged Eke Panuku Placemaker Roxanne Haines.
"With Hop, Skip n' Jump, we're going to be bringing the geography of Panmure together with signs that effectively talk to each other. 'Walking down this road? Why not enjoy some delicious local kai at this scenic spot?' – there's a lot to see and do here, after all."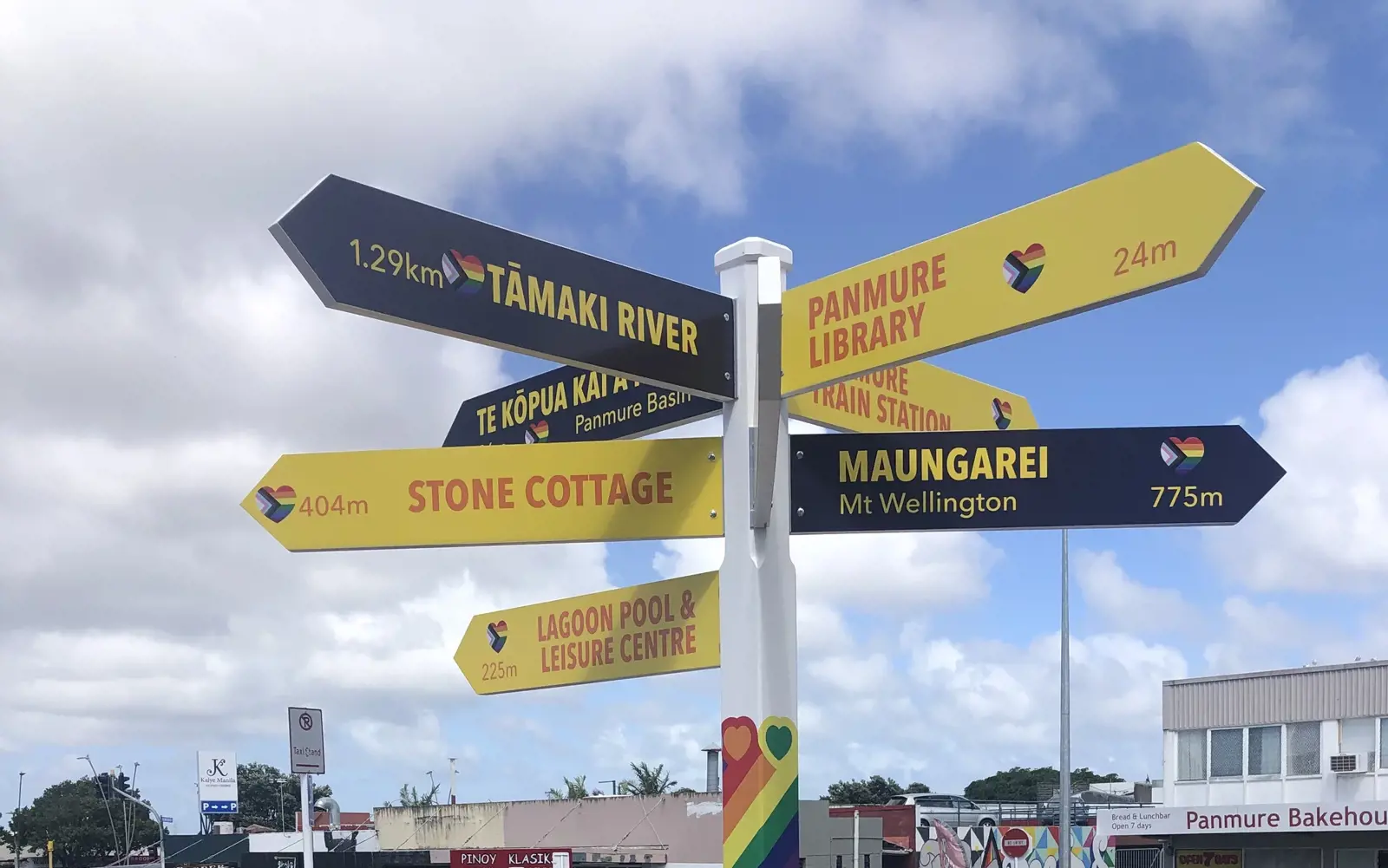 As the Hop, Skip n' Jump evolves, we'll be working to find out how best to point people to outdoor dining areas, local toi (art), historic hotspots, activity locations and so on – ideal for visitors to Panmure and families looking to explore their local area alike.
You'll be seeing more and more playful visuals coming to Panmure this year, why not see where they lead you?
For more information on our work in Panmure, visit www.panuku.co.nz/panmure