Transport outcomes agreed for key downtown redevelopment
opportunity
04 June 2021
In an exciting step for the city centre, Auckland Council's Planning Committee has approved the transport outcomes for the redevelopment of the Downtown Car Park site,
which alongside the urban regeneration outcomes agreed last year, will deliver a high quality, mixed-use development that includes future-focused transport facilities.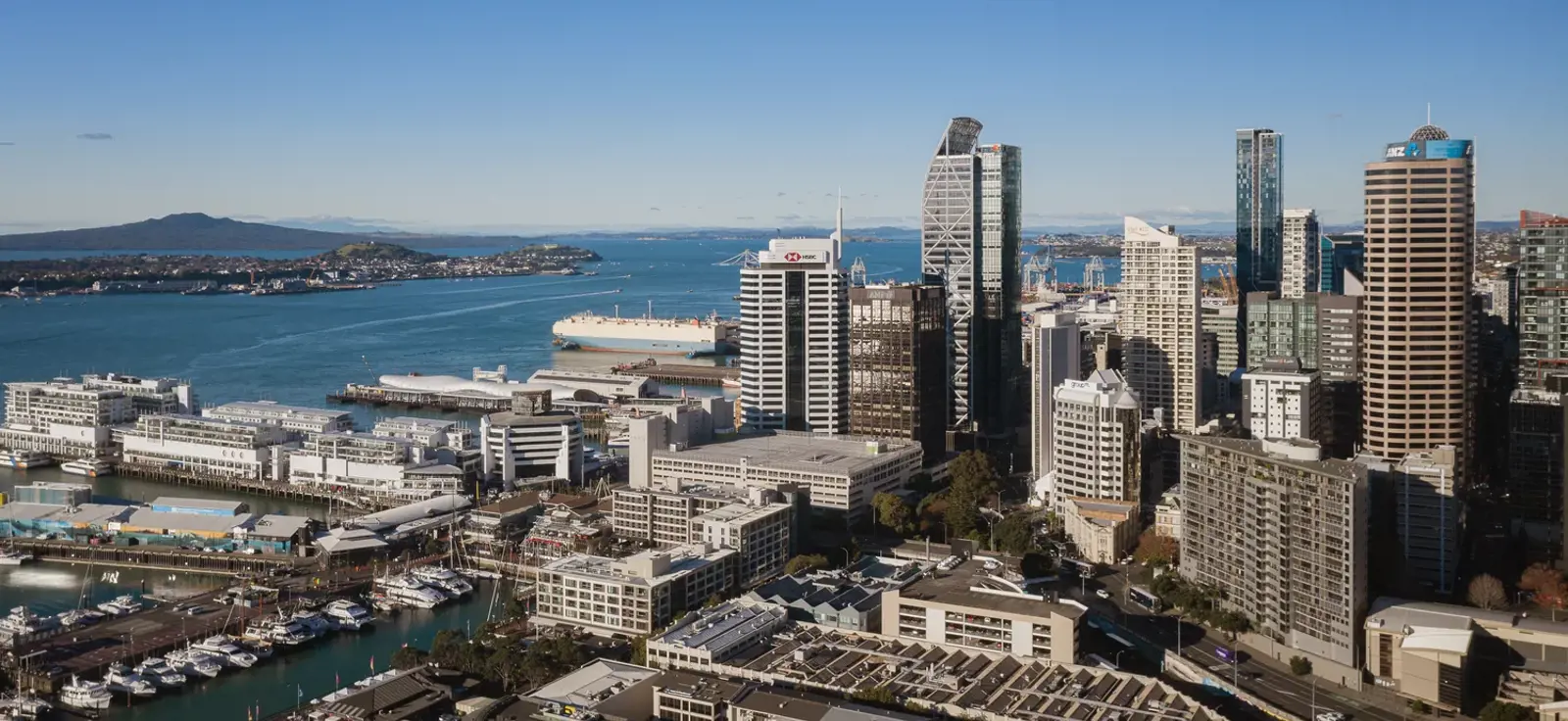 With the strategic outcomes for the site agreed, it can be taken to a competitive market process to find a development partner that can help deliver the vision of a harbour edge stitch that unites the city centre and waterfront, as outlined in the City Centre Masterplan.
Situated in a prominent downtown location, the site is key to connecting the city centre with the waterfront neighbourhoods in Viaduct Harbour and Wynyard Quarter to the west.
The committee has agreed that potential development partners should provide proposals that respond to the previously agreed urban regeneration outcomes along with the following transport outcomes:
·a bus facility (including short term bus layover, charging facilities for electric buses, active bus stops and passenger amenities), either by removing the Lower Hobson Street flyover and replacing it with an accessible on-street bus facility, or as part of the site redevelopment, which also includes potential removal of the flyover
·a flexible, accessible multimodal transport hub that can change over time and supports public access to micromobility (cycling and e-scooters), including end-of-journey facilities, mobility parking, and a micro freight distribution hub
·no specification on the number of short stay car parks but proposals to include details of the car parking required to meet the objectives of the development and any additional public short stay car parking they propose to provide
Bus access to the city centre is already the backbone of the public transport network, with 450 buses bringing the same number of people into the city every morning as 30,000 cars. On top of that, the demand for public transport into the city centre is set to grow substantially in the coming decades.
By incorporating future-focused transport facilities into the development, the site will help accommodate and facilitate this anticipated growth in people coming to and moving around the city centre. This will increasingly take place will via public transport, walking and cycling, as envisioned through Access for Everyone (A4E).
The redevelopment of this prominent site will continue the downtown transformation that has been taking place over the past decade, with significant investment and work already completed by the Auckland Council Group and private investment.
"The development will transform a poorly designed, unattractive car parking building into an iconic precinct in line with nearby Commercial Bay and the Viaduct Basin."

Auckland Mayor


Phil Goff
"Auckland's downtown is undergoing an exciting transformation with projects such as the Harbourside Park, Te Komititanga and the upgraded Quay Street helping to create a vibrant and people-friendly city centre," he says.
"This project will build on this transformational energy. It will revitalise a currently tired area and create a world-class, environmentally attractive urban space that will become a magnet for business and investment and a thriving place to live, work, visit and shop."
Auckland Council's Planning Committee Chair Chris Darby says this decision marks a decisive step towards delivering the Auckland City Centre Masterplan vision in downtown, while accommodating the city centre's future transport needs.
"The Downtown Car Park is the most exciting site in central Auckland; it's in a spectacular waterfront location at the heart of the city centre's transport system. We have a significant opportunity to get creative solutions from the market about how we deliver a big improvement in the public realm in this part of town. This will complete a major section of the City Centre Laneway circuit, strengthening its connections with the harbour edge stitch. It also supports the shift to sustainable transport modes, which has long been a key part of the City Centre Masterplan.
"Redevelopment of the Downtown Car Park has been in our City Centre Masterplan since 2012. I look forward to this process progressing to find the best way forward to meet both our urban development and transport outcomes."
Auckland Transport Chief Executive Shane Ellison says: "It's fantastic news that we've locked in the transport requirements to address the needs of customers accessing the city centre. We've made it very clear that any development of the Downtown Car Park needs to cater for the changes we will see in how people are coming to New Zealand's economic centre, and what is being transformed into vibrant and high-quality urban spaces."
"Sites of this significance present big opportunities for urban development in the city centre."

EKE PANUKU CHIEF EXECUTIVE


David Rankin
"Already the downtown area has completely changed in the past decade or so with both public and private investment," he says.
"This decision will enable us to go to the market with clear outcomes and deliver more first-class design in the city centre, in line with the council's City Centre Masterplan. We must make sure any redevelopment improves the surrounding environment as well as meeting both our current and future transport needs."
Eke Panuku Development Auckland will now prepare for a competitive market process for the site, set to start in July.
The urban regeneration outcomes for the site, as agreed in December 2020, include:
a high-quality mixed-use development with active uses fronting public streets and laneways. The mix of uses should support a rich ecosystem of daytime and night-time economy;
a mix of residential typologies;
outstanding architectural quality that contributes positively to Auckland's harbour edge cityscape and makes good use of its strategic downtown location;
building height and bulk in accordance with the Auckland Unitary Plan, to achieve a human scale podium edge to the street, with a slender tower (or towers) that contribute positively to the skyline;
incorporation of Te Aranga Māori design principles;
best practice universal design at all stages;
commercial and retail development with a minimum Green Star rating of five; and
residential development with a minimum Home Star rating of eight.