University students given chance to re-design
Henderson's future
15 January 2019
It's not every day you get a chance to take part in an international design competition,
but a group of architecture students have shown they're up to the task, thanks to a partnership with Panuku Development Auckland.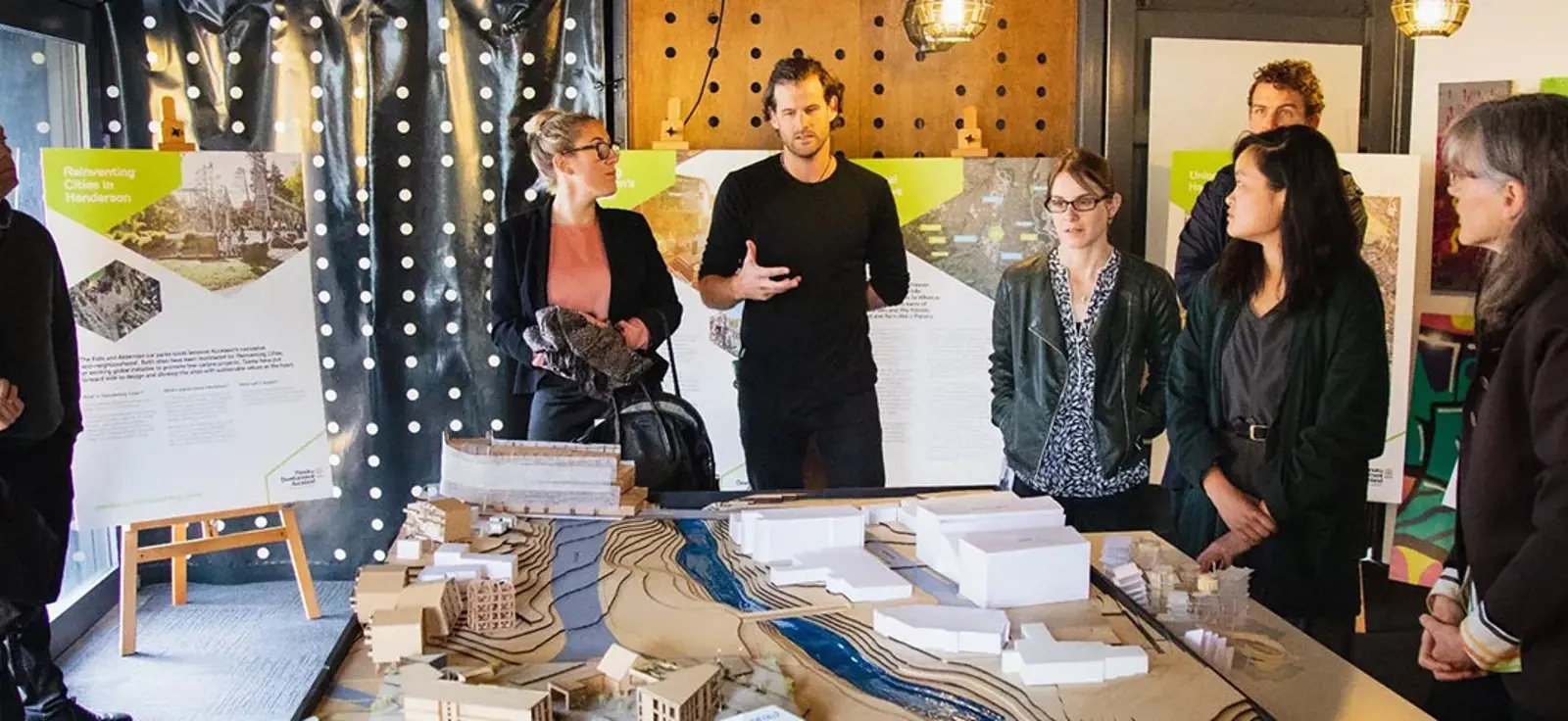 The competition called Reinventing Cities is an international initiative to inspire world-leading sustainable design and is run by C40, a group of cities around the world working together on climate change.
Two Henderson sites – the Falls and Alderman carparks – were nominated for the contest last year and after expressions of interest were called for, Auckland University and Unitec approached Panuku to see how they could be involved.
As part of the process, the group of fourth year students presented to local iwi, Panuku and some of the design teams taking part in Reinventing Cities.
Project Director for Henderson, Richard Davison says it's great to be able to offer a real-world project for the students and they've been very impressed by the calibre of thinking.
"We've got an opportunity to do something really special with these prominent 'gateway' sites, to make a strong visual statement about Henderson's vision and identity and create resilient, future-focused neighbourhoods that will be wonderful places to live.
"The students got this brief perfectly and their fresh thinking and bold visions for the sites will be a source of great inspiration for the teams taking part in Reinventing Cities."
Final designs for the redevelopment of the sites are due to be submitted by a shortlist of five design teams in March.