Watch city centre and waterfront
progress
11 November 2021
The video in this article shows how the City Centre Masterplan is coming to life.
Auckland Council and Eke Panuku are proud to release a video illustrating how far Auckland's city centre and waterfront has come in its planned transformation.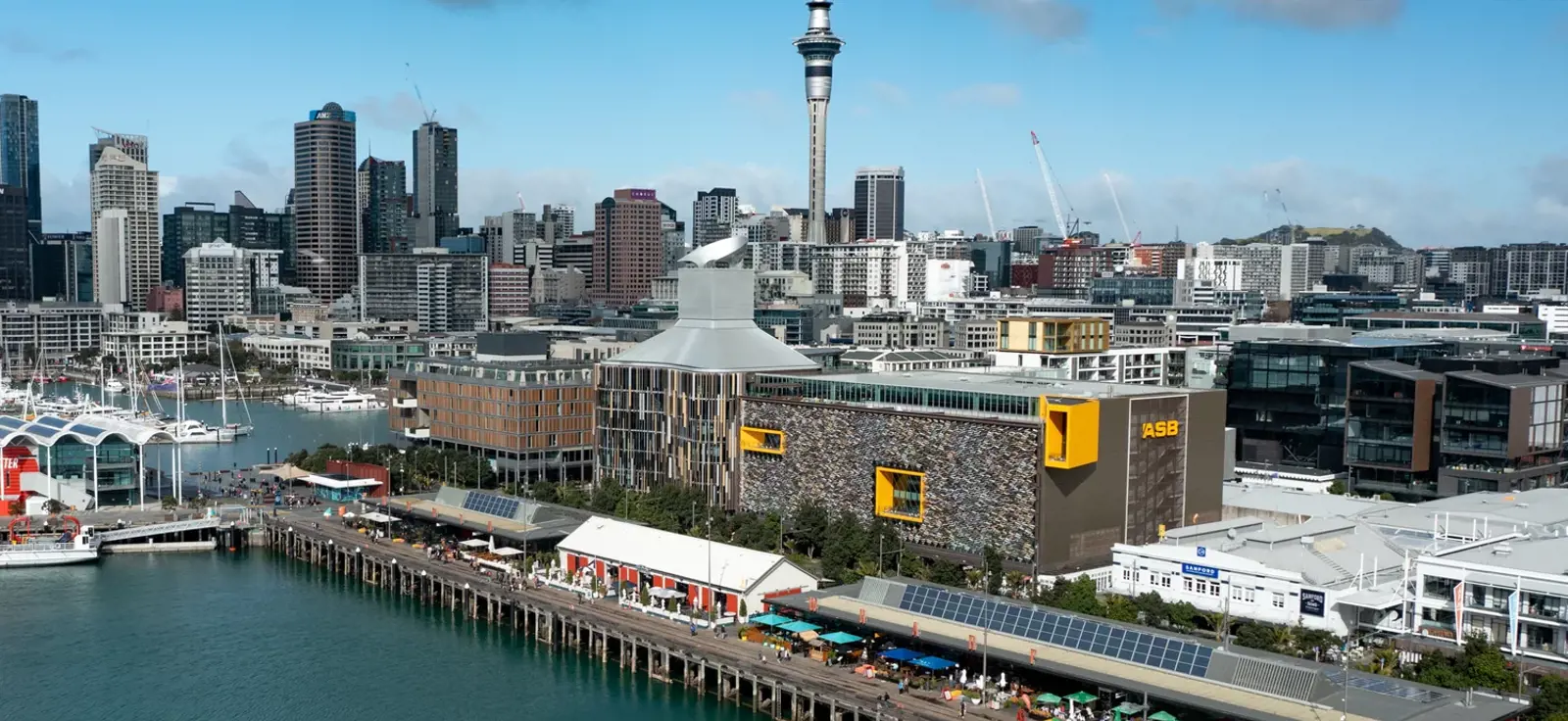 The City Centre Masterplan, with many long-term planned projects such as the Westhaven Promenade, Amey Daldy Park, and Te Wānanga are now a reality for Aucklanders to spend time in and enjoy.
See how Wynyard Quarter has evolved from an industrial port into a well-loved place for people to live, work, relax and play. A lot has changed in the last decade, but there's more to come.
Discover what's next for Wynyard Quarter with the proposed development of Wynyard Point, including Auckland's largest inner-city park of scale to be created in the past 100 years. We arecurrently working on a masterplan for this called 'Te Ara Tukutuku', proposinga mix of public openspace, residential, retail, and commercial development on the site. The new park will connect to Victoria Park via the green linear park along Daldy Street, forming a blue-green connection that further unites the city and waterfront.
Fiona Knox, Eke Panuku Priority Location Director, Waterfront says: "Over the coming years the development of Wynyard Quarter will continue to take shape. What has been achieved over the past 10 years is impressive and has been well received by locals and visitors alike, but we're not finished yet.
"Eke Panuku and our partners will continue to work hard to transform Wynyard Point into one of the most beautiful parks in Tāmaki Makaurau, one which is uniquely perched on the edge of Te Waitematā. Te aoMāori will be woven into the fabric of our future development, and we will continue to create an accessible, people-friendly waterfront for all to enjoy."
As time progresses, the development of the waterfront will continue to prosper as envisioned in the City Centre Masterplan and the Waterfront Plan. It's rare and exciting that a city centre has a blank canvas to develop into a place for people that's futureready.
Watch the video and see the future of Auckland unfold. It's an exciting future for Aucklanders to look forward to.