West Auckland tamariki get to know their
watery neighbours
10 August 2021
Meet Chunky George and Skinny Bob
A pair of slippery customers recently made their way to Oratia District School for a day of environmentally focused learning.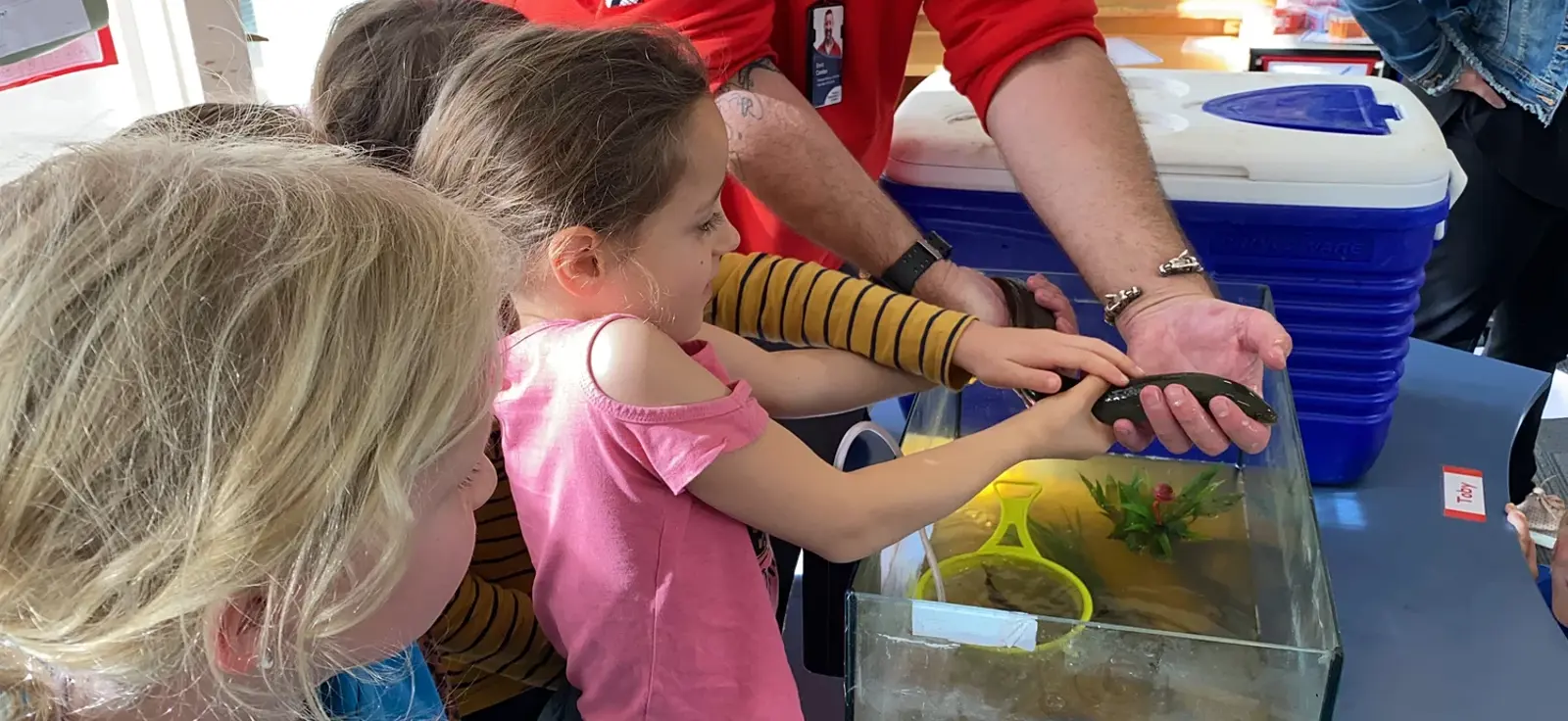 Two of Oratia Stream's more social animals – an eel and a fish – spent some quality time with the West Auckland school's tamariki, kindly given a lift by Brent Condon, Eke Panuku's resident eel whisperer.
Nicknamed Chunky George (a giant bully fish, aka tītarakura / tīpokopoko) and Skinny Bob (a short-finned eel) by the pupils, the visitors were able to show their new friends what kind of ika (water creatures) live in their local awa (river).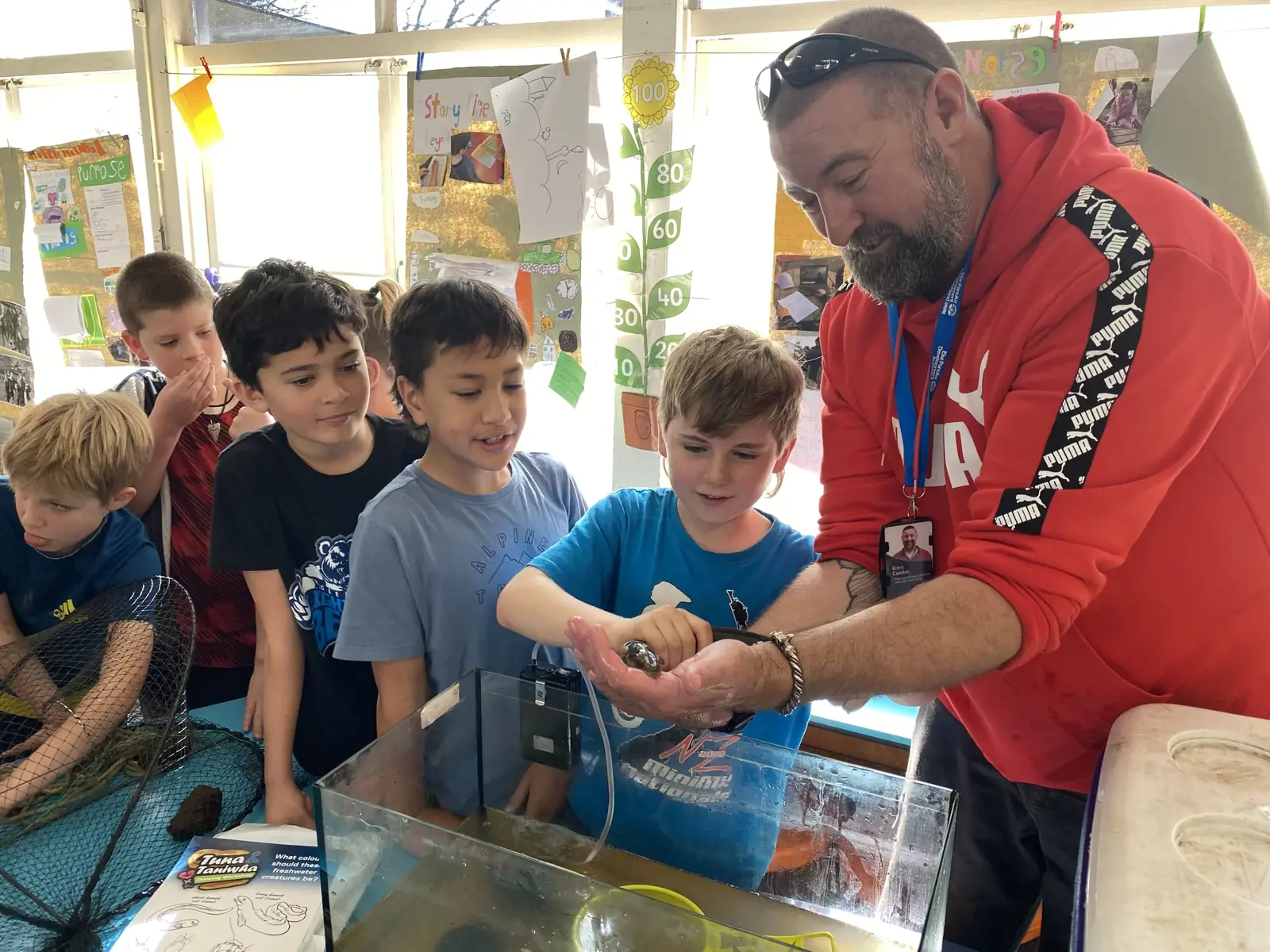 As for Brent – whose own grandmother, Jean MacIntosh, taught at the school in the 1920s – he was thrilled with the visit. "Days like this give Eke Panuku a chance to give value back to their neighbourhoods at the coalface," he remarked.
"For myself, being able to engage the tamariki of Oratia District School, and other West Auckland schools, presents the opportunity to connect young children to their local awa, the wairua [spirit] of urban streams and the precious wildlife in a very tactile way."
"This 'Eel Roadshow' is an opportunity to educate the next generation of young conservationists while representing Eke Panuku well at a grass roots level. Best of all, though: the kids just love discovering all about local tuna [eels] and ika."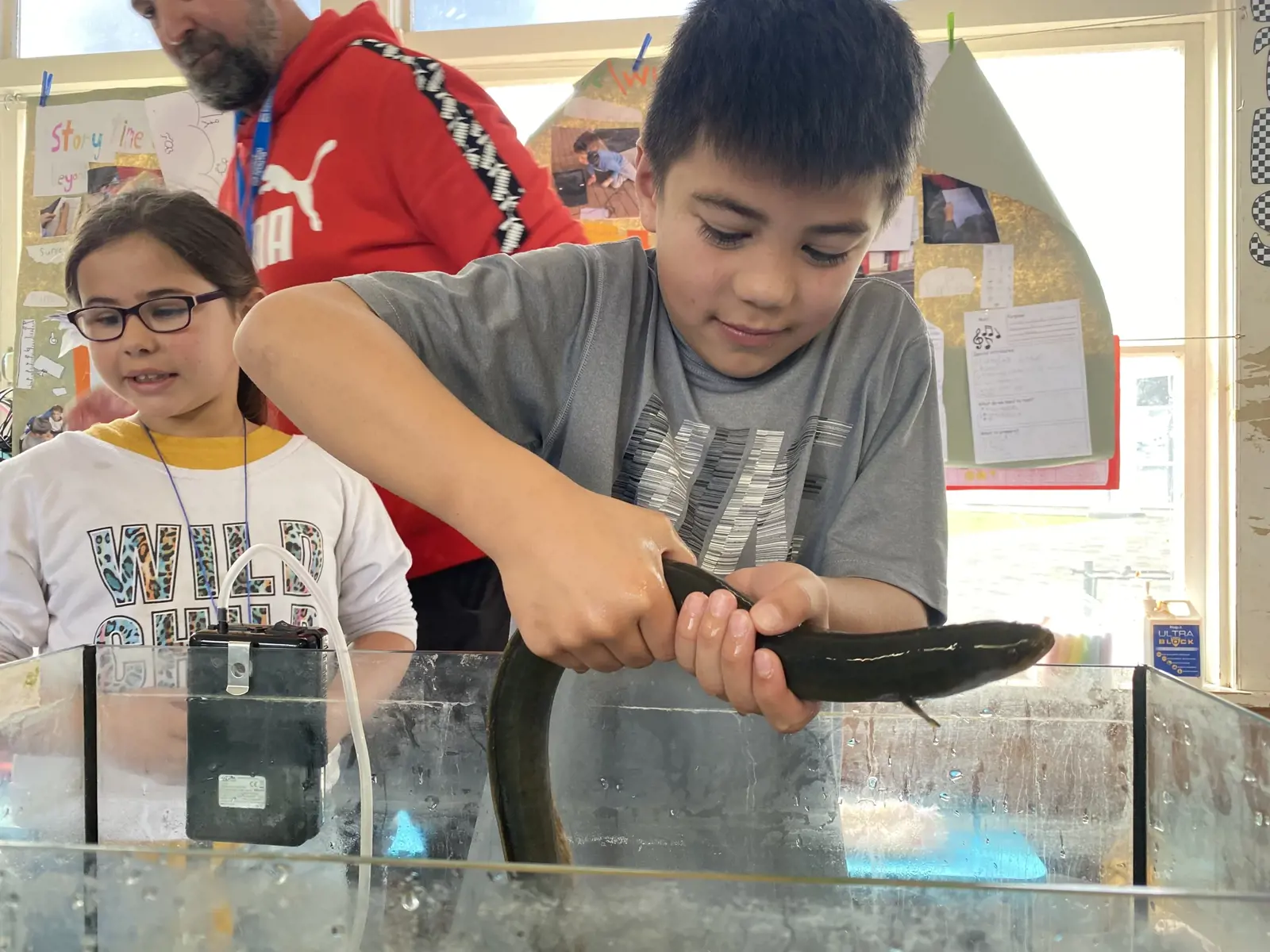 Oratia Stream, along with Ōpanuku Stream, runs into the Twin Streams catchment area of Henderson, an Eke Panuku neighbourhood. The tamariki discussed how to protect the living taonga (treasures) within the streams, and the importance of exercising kaitiakitanga (guardianship) with local Waitakere waterways.
We're working to ensure that Henderson becomes flourishing urban eco-centre, with the neighbourhood harnessing sustainability at every opportunity.
For more information about our work in Henderson, visit: https://www.ekepanuku.co.nz/projects/henderson