World class marine village for
Westhaven
02 September 2019
Construction begins this month on a new village hub at Westhaven Marina.
The Westhaven Marine Village will be a new home for marine businesses in Auckland.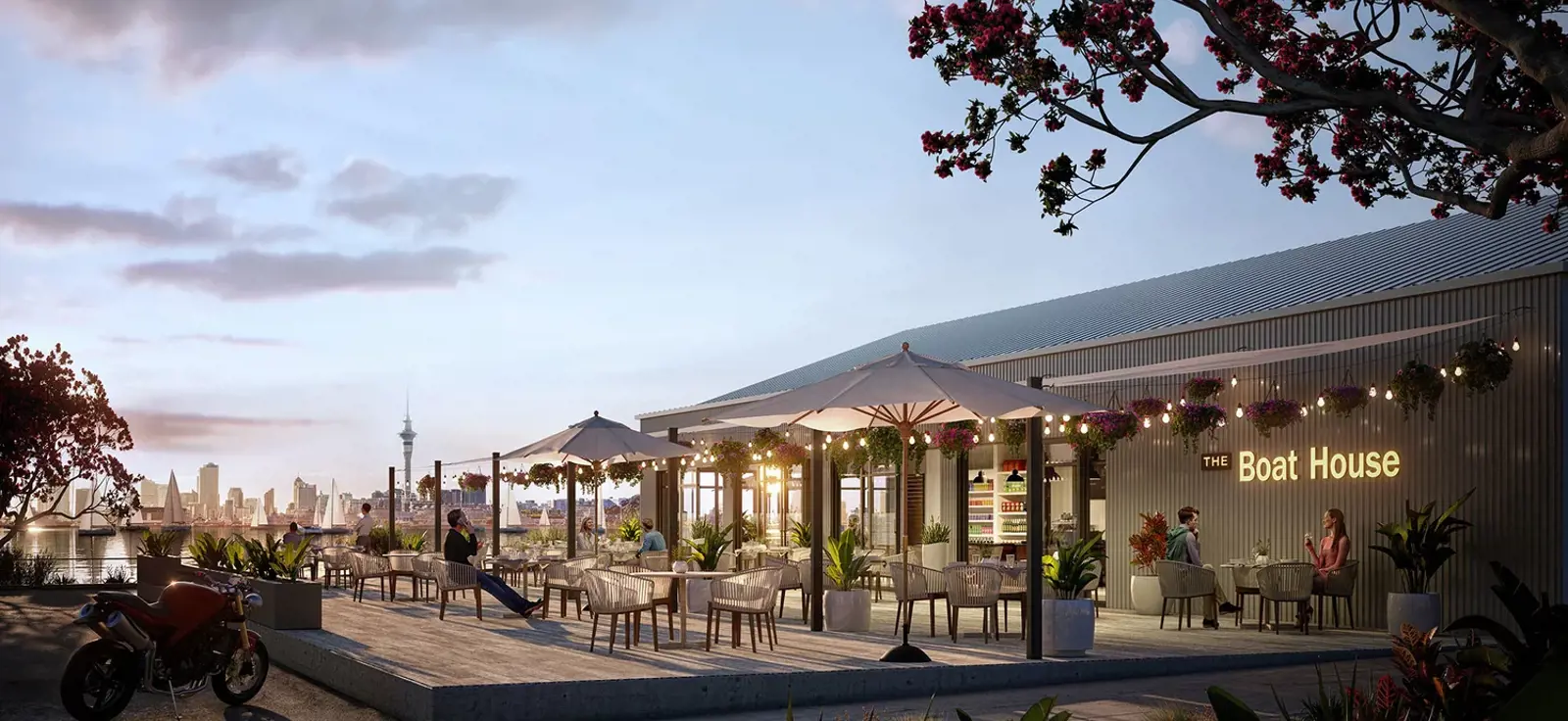 When it opens in August 2020, the village will provide purpose-built space within Westhaven for marine businesses such as chandlers, brokerages and specialist services, as well as a place for marina visitors to stop, rest and get a bite to eat.
Panuku Development Auckland's Project Development Director- Waterfront, Katelyn Orton, says the village is designed to celebrate the industrial history of the area.
"This is a really exciting project that will help position Westhaven Marina as a world class facility for the marine industry, with space for 13 businesses to operate.
"As well a catering for boaties, it will be a great location for marina visitors to enjoy the waterfront experience," she says.
The village is being constructed at the car park south of the marina office. The marina's car park layout is being revised to ensure that the same number of car parks will be maintained across Westhaven.
No works are planned during summer weekends to minimise disruption for visitors.
This is one of a number of projects currently underway at Westhaven Marina.
Stage two of the Westhaven Promenade is currently in construction. This will complete the 400m waterfront boardwalk connection from the Auckland Harbour Bridge to Z Pier and will open next year.
Panuku is also progressing plans to convert approximately 100 underused pile moorings, that people access via dinghy, into 117 modern and fully serviced moorings that people can walk to. This project will also include extending the existing causeway near the yacht clubs to the existing seawall.
These projects are all outcomes of the 2013 Westhaven Plan and will meet the changing needs of marina users and visitors.
Picture above is an artist impression of what the Westhaven Marine Village could look like.