Progress for
Old Papatoetoe
05 July 2022
Now's the time to say what you'd like to have in Old Papatoetoe.
Thanks to the Papatoetoe hapori (community), we've been able to refine and enhance our masterplan for the town centre revitalisation.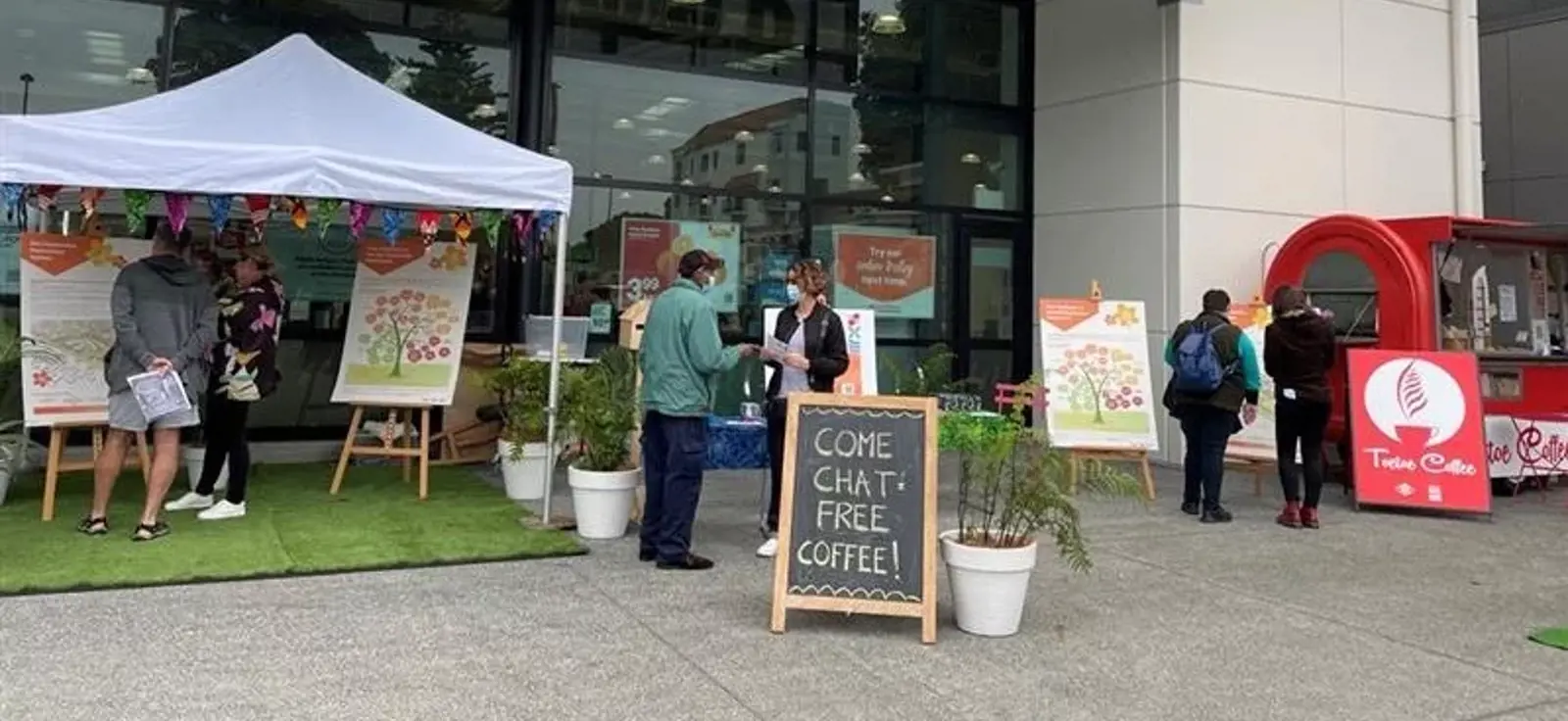 The Ōtara-Papatoetoe Local Board has given the green light to this updated strategy. One inclusion was requested by a lot of people: a combined community hub and library. Therefore, it's now time to decide what else this hub will feature, and that's where you come in.
This can be a place where residents can relax, learn, socialise, have fun, keep updated on local matters and more. With a rapidly growing hapori, we need to ensure that the hub accurately represents people's needs.
So, what would you like to see?
Spaces for arts and cultural activities?
Meetings and events?
Social gatherings?
Classes and programmes to learn something new?
Shared office spaces for small businesses?
You can have your say until Sunday 17 July at akhaveyoursay.nz, or alternatively by filling out a survey at Papatoetoe Library or the Allan Brewster Leisure Centre.
"Now's the time for the people of Old Papatoetoe to be part of their new community hub's design," said Hannah Ross, our community representative for Tamaki ki te tonga (south Auckland).
"Community input is a vital part of our Unlock Old Papatoetoe programme – it helped us to create a masterplan that best suits residents' needs – and this hub will be no different. So be sure to have your say and be part of this new addition to the town centre!"
The Old Papatoetoe Masterplan
In August and September of last year, the Papatoetoe community kindly shared with us their preferences and ideas for an ideal town centre. As well as the community hub, input included requests for improved park spaces for play and gathering, and how the multicultural character of Old Papatoetoe should be a foundation for a thriving future. We also heard feedback about traffic management and parking.
As such, we've been able to ensure that this will be an Old Papatoetoe that reflects residents' needs. Changes to our plan following consultation include:
boundaries around Stadium Reserve and the Cambridge Terrace extension have been expanded to include the Allan Brewster Leisure Centre and a wider area of the park
an upgraded laneway next to the Chambers Building and New World
the Kolmar Road intersection being added into our programme
discussions with the RSA around a potential new location within our development
traffic specialists and engineers to investigate improvements to the street network and parking.
Later this year, construction of housing is planned to begin on two sites: St George's Lanes and 91 Cambridge Terrace. Stadium Reserve is set to receive a full upgrade, including a new playground suitable for a range of age groups and abilities, which will take place in two to three years.
For more information on our mahi in Old Papatoetoe, visit www.ekepanuku.co.nz/old-papatoetoe
Don't miss out on the community hub and library feedback. Have your say at akhaveyoursay.aucklandcouncil.govt.nz/papatoetoe