Piko
Toetoe
01 November 2022 - TBC
Old Papatoetoe
In Progress
More people will soon call Papatoetoe home
Construction is underway on Piko Toetoe, a new development by Whare Tupu that will bring more residents and visitors to Papatoetoe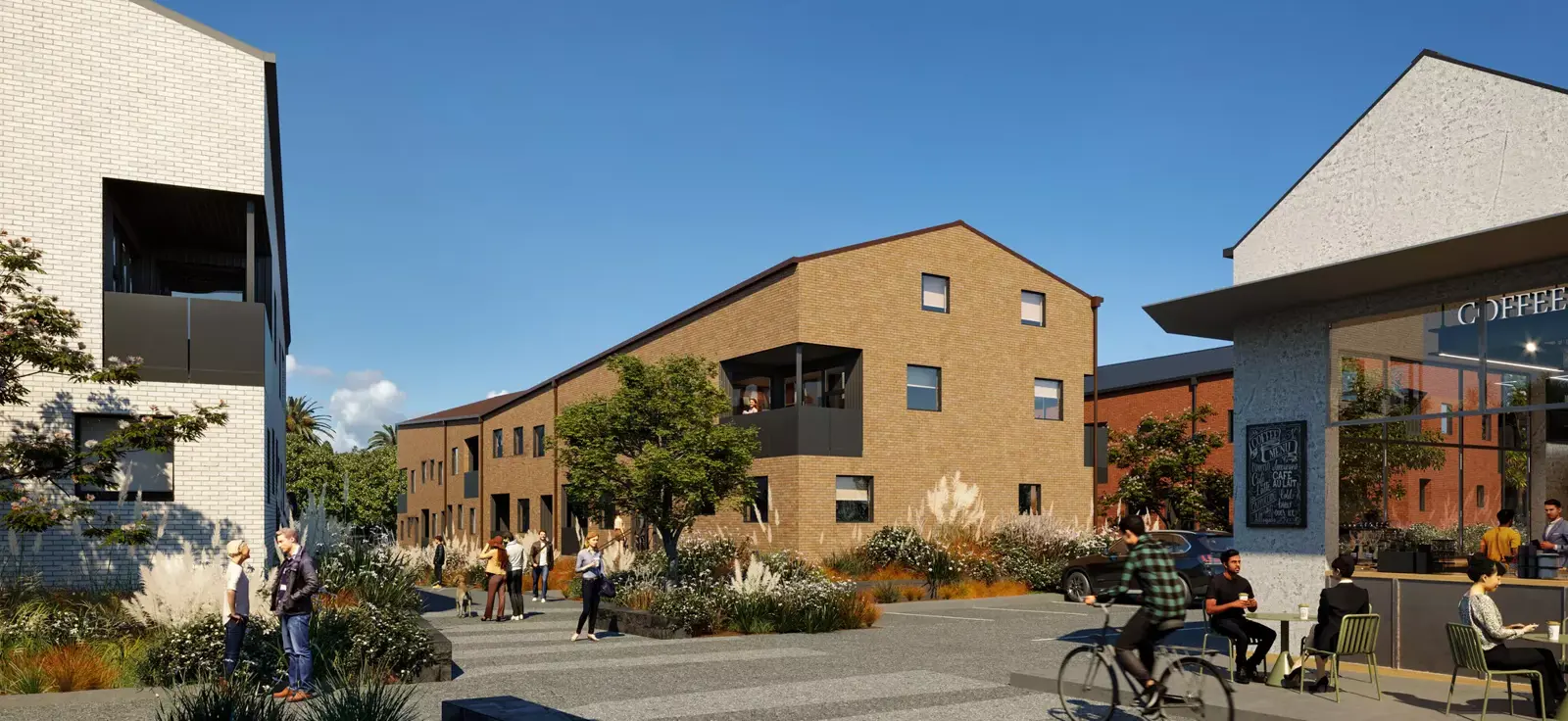 The development site is located behind the St George Street shops and bordered by the Papatoetoe New World, Allan Brewster Leisure Centre and the rail line. It will feature a mix of 2, 3 and 4 bedroom terraced houses.
Having more people living, working, eating, and shopping in Papatoetoe will help revitalise the town centre, improve safety as there will always be people around, and provide more customers for local businesses.
We have signed a development agreement with Whare Tupu, a joint partnership between Te Ākitai Waiohua and Avant Group, to bring more high-quality, warm, dry homes to Papatoetoe.
It will be a low-scale residential development, with brick facades and landscaping consistent with the look and feel of existing homes in the community.
It'll be mixed use, providing varied spaces for businesses - some retail and some office.
The development is known as Piko Toetoe - a nod to the native toetoe grass which once grew abundantly in the area.
The development won't be one big tower block, but a number of smaller buildings, which will help maintain a sense of community and a human-scale look and feel
A portion of Tavern Lane, which runs behind the Allan Brewster Leisure Centre, is technically not a legal road and is part of the private property where Piko Toetoe is being developed. This portion is now closed to through traffic as work is underway.
To improve transport connections in the area, an extension of Cambridge Terrace is planned, which will run past Stadium Reserve (also to be upgraded) and connect Puhinui Road with the town centre at Stadium Lane.
Whare Tupu has positive history partnering with Eke Panuku to develop homes in the area, with the Barrowcliffe development in Manukau a recent, award-winning achievement. 
Other projects in
Old Papatoetoe