Pukekohe
plan
07 June 2022 - 15 August 2022
Pukekohe is projected to grow by 50,000 people over the next 20 years.
Now's the time to think about and plan for some of the changes needed make the town centre an even better place to live in, work in, and relax in.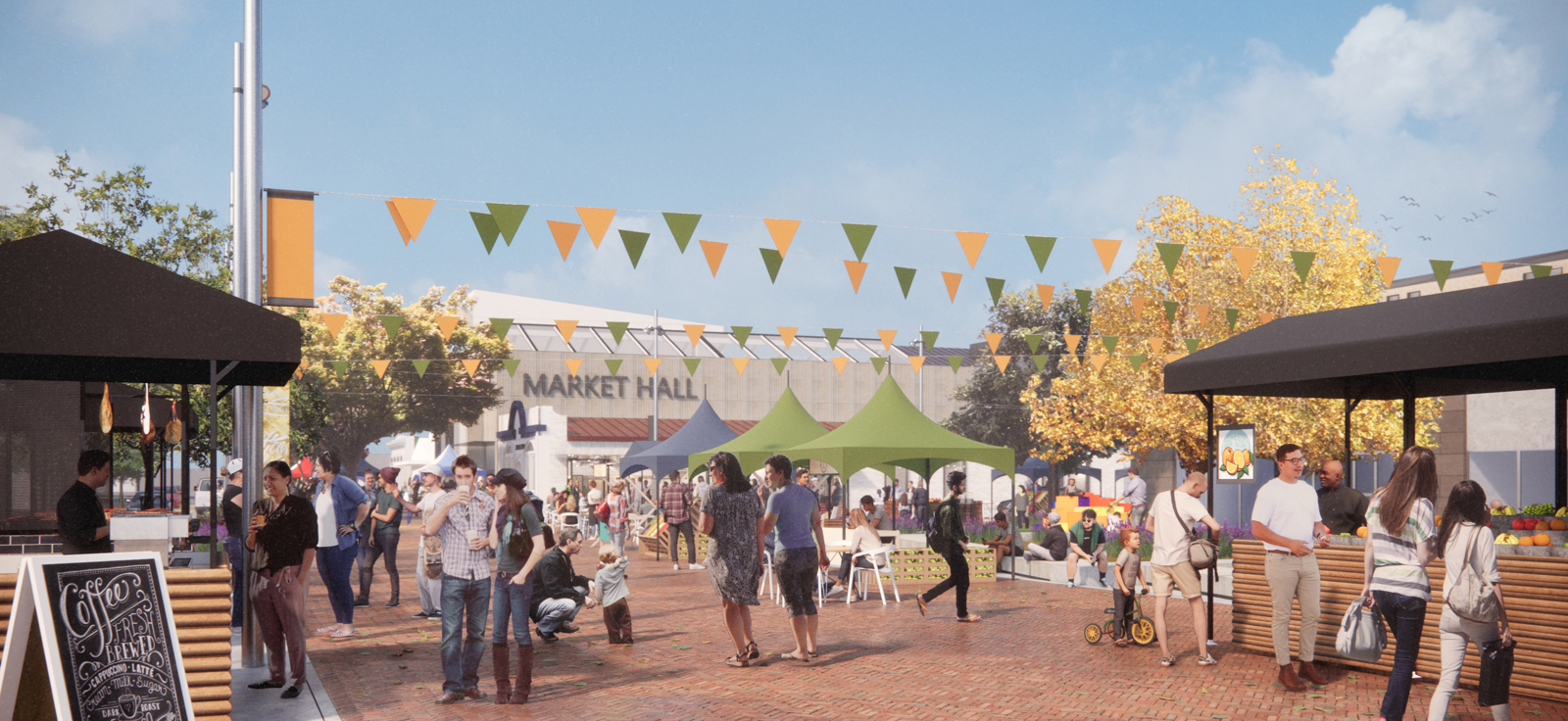 A masterplan
for Pukekohe
Eke Panuku has created a masterplan that proposes what these changes could look like in Pukekohe's town centre over time, and the benefits they will bring to residents and visitors.
The Pukekohe Masterplan features a tight-knit cluster of projects to drive targeted change in Pukekohe. Together they will allow for new activities and events at the heart of Pukekohe, safer and better-connected streets, upgraded shop frontages, improved parking facilities, the upgrading of character buildings – and many other benefits that will be seen over time.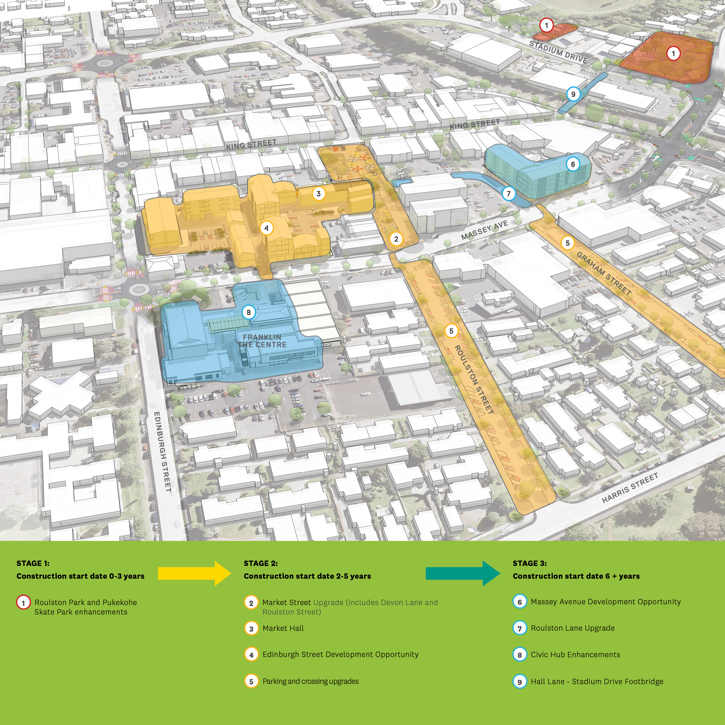 Spotlight on
key projects
Redeveloping selected sites, including carparks near the centre of town, will help to create more places locals can work closer to home. These projects are not being rushed through – they are complex and overlapping and will take many years to unfold, alongside the growth of Pukekohe and the big changes happening nearby in places like Drury.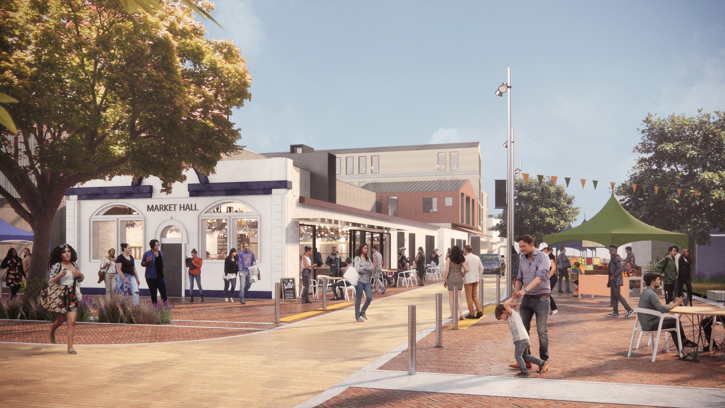 Market Hall and Market Street
Upgrade Project
This project will highlight and celebrate the heritage of Pukekohe, while enabling small improvements to the connecting roads, footpaths, and the town square.
We are planning to create a more permanent home for the farmers market to celebrate local produce inside the character-filled building at 1 Roulston Street and reconfigure the town square to better accommodate market activities and events.
The Devon Lane and Roulston Street Upgrades will slow traffic speeds alongside the new Market Hall, making it safer for people to enjoy the newly opened-up public space while enabling the market to safely extend out onto the widened footpaths.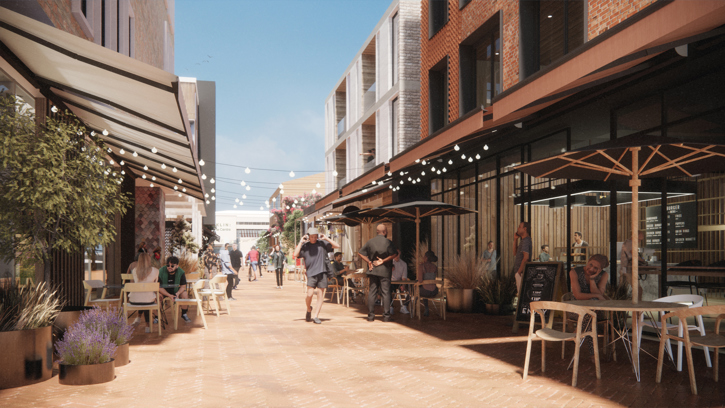 Edinburgh Street
development opportunity
The Edinburgh Street site is our flagship development and offers many benefits.
Enhancing the area outside the entrance to Franklin: The Centre will create more inviting spaces for people to sit, meet and eat inside and outside the centre.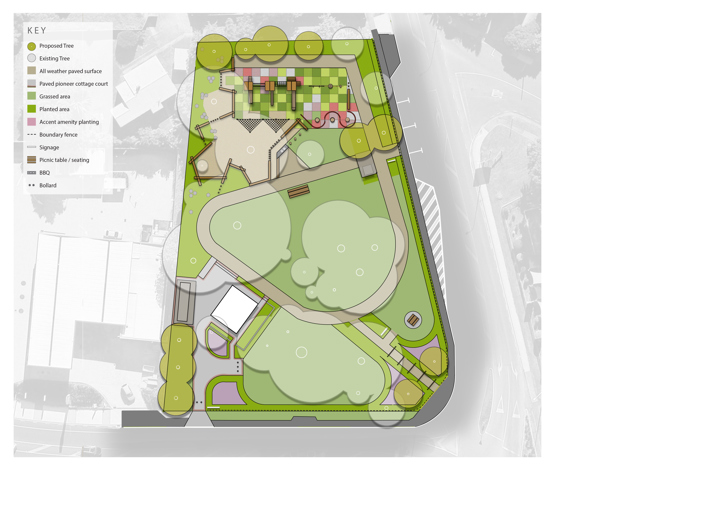 Roulston Park and
Skate Park
The Roulston Park and Pukekohe skate park project will upgrade the local playground and provide a community gathering space with BBQ and other facilities. Community feedback on this was collected earlier this year and is being considered by the planning team while the next stage of detailed design is being completed. Find out more about the Roulston Park and Skate Park upgrades.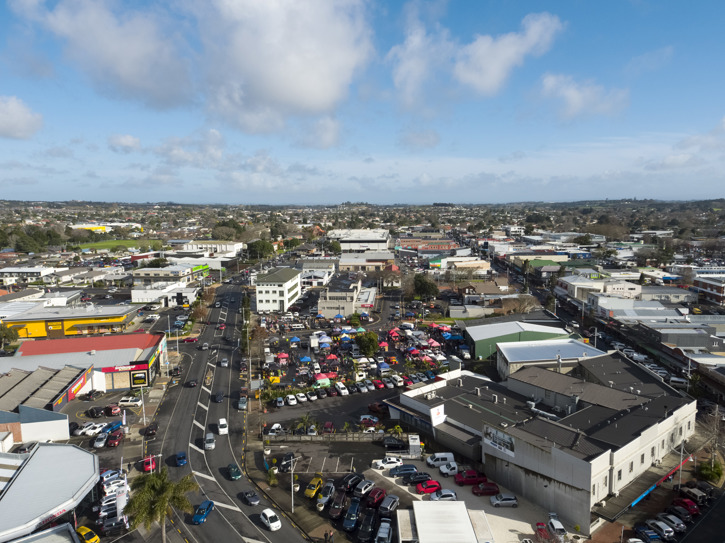 Massey Avenue
development opportunity
Development of this site at Massey Avenue will lead to the creation of a new commercial, retail, or residential space in the heart of Pukekohe.
Roulston Lane will be upgraded as part of this and there will be new ground level spaces for shops and eateries to service growing population.
Hall Lane
Stadium Drive footbridge
A footbridge from Hall Lane to Stadium Drive will provide a safer way for people to move between Roulston Park and the Skate Park, and Pukekohe's town centre.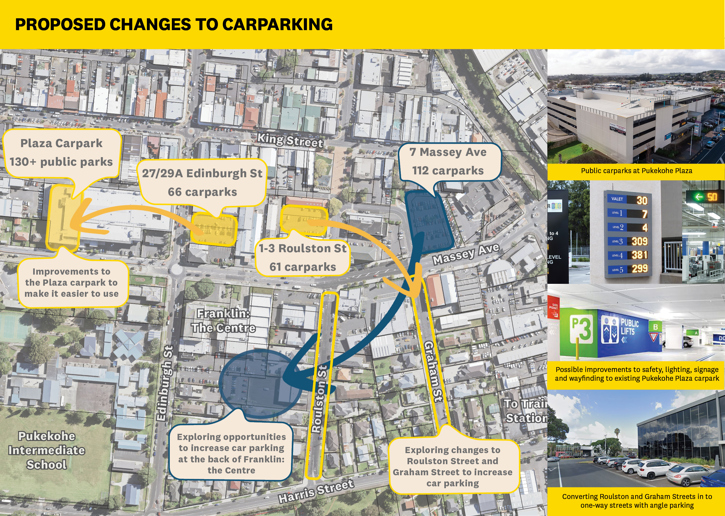 Parking and Crossing
upgrades
Auckland Transport are working with Eke Panuku to improve safety for people moving around Pukekohe town centre. Auckland Transport proposes new zebra crossings to clarify right-of-way and improve safety for people walking, and new traffic signals at two key intersections to address safety issues and congestion and streamline traffic flow.
We know that parking is a hot topic in Pukekohe, it's the same in many parts of Auckland.
There will always be parking for those who need it in Pukekohe and providing public parking to support businesses is part of our plan for the town.
Our approach is to prioritise parking closest to King Street for short stay shoppers and visitors, with long stay parking located further away. Existing parking on Roulston Street and Graham Street will be changed from parallel to angle parking to maximise on street parking spaces.
We recently purchased more than 100 car parks on the top half of the Farmers building and made them available for public use. Now we're working to make building access safer and easier at any time of day and night so locals (e.g. shop workers) who need to park safely near the centre of town for an extended period can do so.
A masterplan that envisions a Pukekohe with 50,000 more people, must consider how growth can best be supported. This means reflecting the diverse and changing ways we live, with more remote working, more people in town houses and apartments, and greater use of walking, cycling, and public transport to get places. The projects at the heart of the Pukekohe Masterplan reflect this complexity and the changing needs of Pukekohe now and into the future.
Why aren't we planning another parking building?
We get lots of requests for parking buildings, but the reality is that these buildings are very expensive and the costs often outweigh the benefits.
To recoup costs, these are typically paid parking facilities, however there are currently no charges for parking in Pukekohe.
This could be something we build in the future, but the current focus is to make sure existing carparks are used efficiently and also prioritised for those who need it most, such as older people, those with disabilities and parents with young children.
How might AT's region wide parking strategy affect Pukekohe?
Pukekohe is not affected by any imminent changes relating to the strategy.
There are no plans to make any major changes to on-street parking, except for minor measures to allocate more spaces to those with disabilities, change some time limits, and create a few opportunities for additional outdoor seating as has already occurred.
Any further changes will require a Comprehensive Parking Management Plan involving consultation by AT and Eke Panuku with the local board and community.
Frequently asked
questions
Newest
Why is this masterplan necessary?
The Pukekohe Masterplan will help Pukekohe make the most of growth happening nearby and further afield, by enhancing its town centre, making it safer for people walking around, and creating more opportunities for people to work, eat, and shop local.
What can people influence?
What people can influence differs between projects, depending on the stage it is at and how it will be delivered. There are lots of aspects that have room to move and we are responsive to ideas and feedback.
We've asked for suggestions for quick fixes in the town centre and will enact some of the feedback we receive. We've asked what types of businesses does Pukekohe need more of? This feedback will be passed on to developers for consideration. We've asked whether there are streets that feel unsafe to cross. This feedback may be taken up by Eke Panuku or passed on to Auckland Transport for consideration.
How will development partners be sought?
Eke Panuku will seek expressions of interest from developers. We are particularly interested in working with local developers. Additionally, early notice will be provided to mana whenua.
Anyone wishing to discuss the development opportunities offered should contact us.
How long will this take to deliver?
Most projects within the masterplan will get underway in the next 10 years. A majority will be underway within the next five years, including the development on Edinburgh Street. The projects are complex and overlapping and will take years to unfold, alongside the growth of Pukekohe.
How closely do the images you've released match what will be built?
The images are conceptual, but give a good sense of the look and feel of what will be built. Developers will be required to deliver on the vision and outcomes Eke Panuku has set.