Silent Disco Citywalk® Anniversary Edition
(co-hosts)
07/05/2023
6PM - 7:30PM
PAST EVENT
Wynyard Quarter
Community Engagement
Silo Park
Corner Beaumont Street and Jellicoe Street
Auckland CBD
Auckland 1010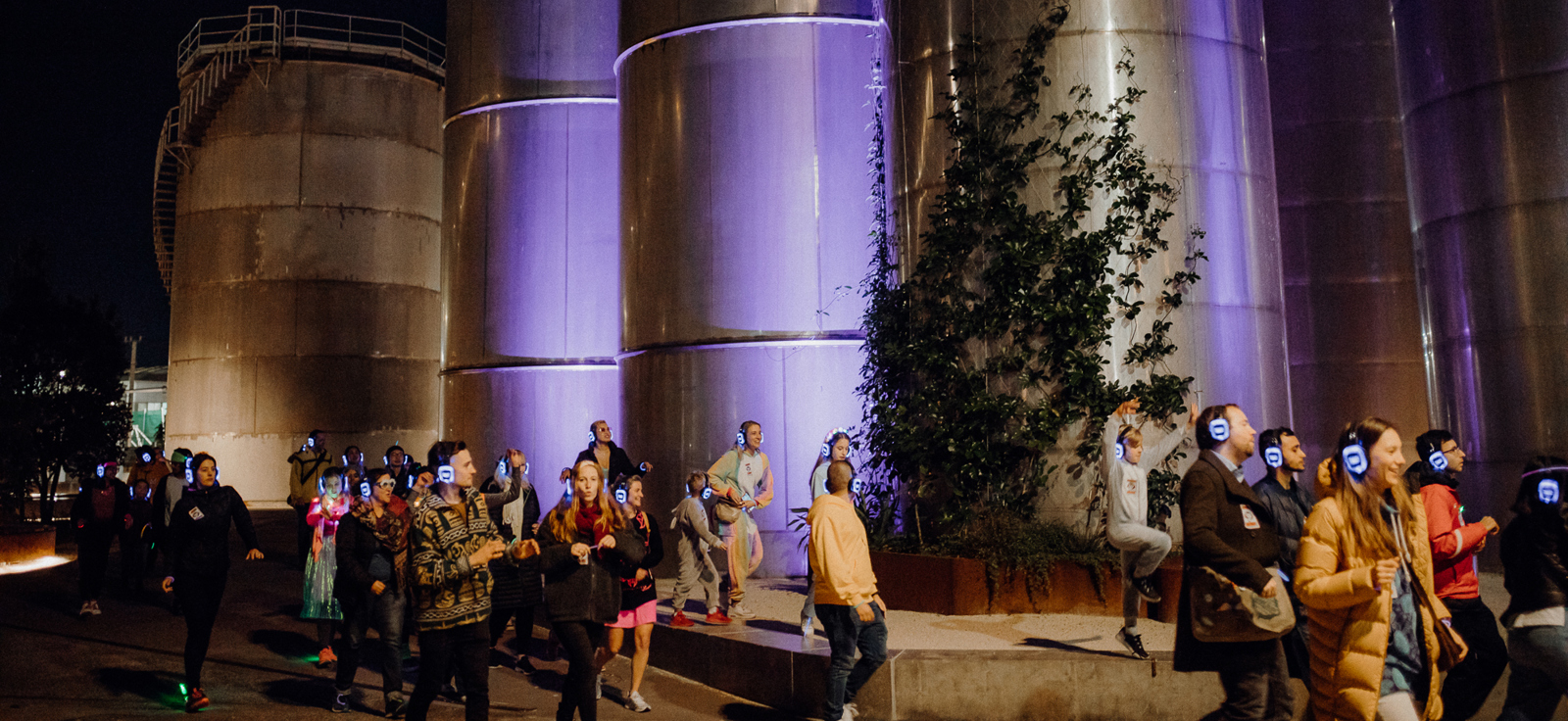 Silent Disco Citywalk® turns 5 this year!
It's time to celebrate as Papaya Stories in partnership with Eke Panuku Development brings a very special event on the last day of April!
Join us for a Silent Disco Citywalk Anniversary and International Jazz Day on 30 April, 6 pm – 7.30pm.
Become part of the unmissable experience that starts in Silo Park and dance the night away with your favourite beats and jazz hits! Tune into the curated playlists, meet a mysterious guest and dive into the world of the groovy musical adventure.
Expect a Jazz surprise to happen and the mystery to unfold as we discover the hidden corners of the Wynyard Quarter!
Book now: https://www.silentdisco-citywalk.com/.../free-silent.../form
Everyone 6+ is welcome.
No dance experience is required.
Spaces are limited to 40ppl in a walk, so hurry and pre-book your spot now!
The event is FREE.