Pokémon GO-style mātauranga fun in
Manukau!
08 August 2022
"Kia ora, ko Manu ahau! Hoake tāua ki te pokapū o te tāone o Manukau, ka ako ai tāua i ngā hītori me te ahurea Māori me te whai anō kia ngahau." - Manu
("Kia ora, I'm Manu! Come down to Manukau town centre and learn all about Māori history and culture with having lots of fun." – Manu)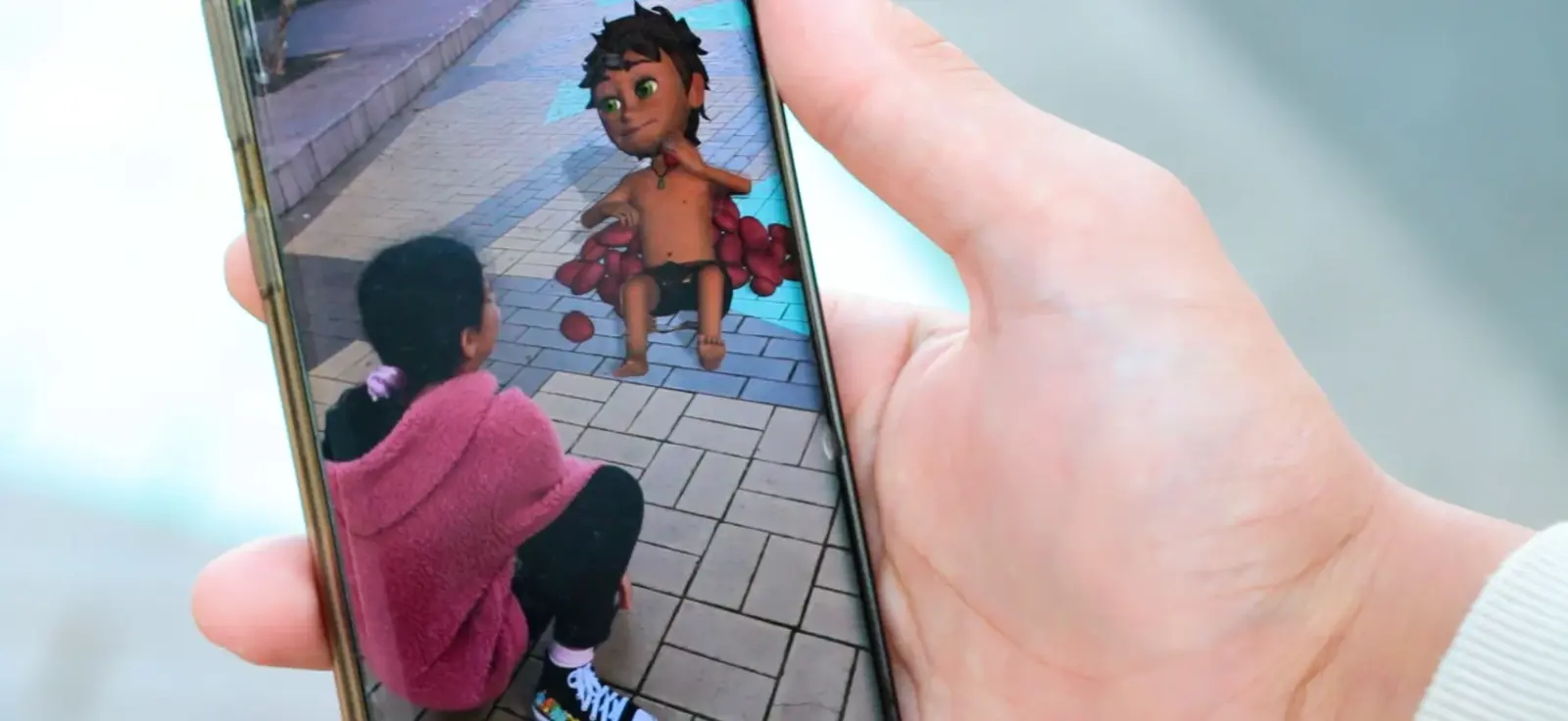 A must-play for mātauranga-hungry tamariki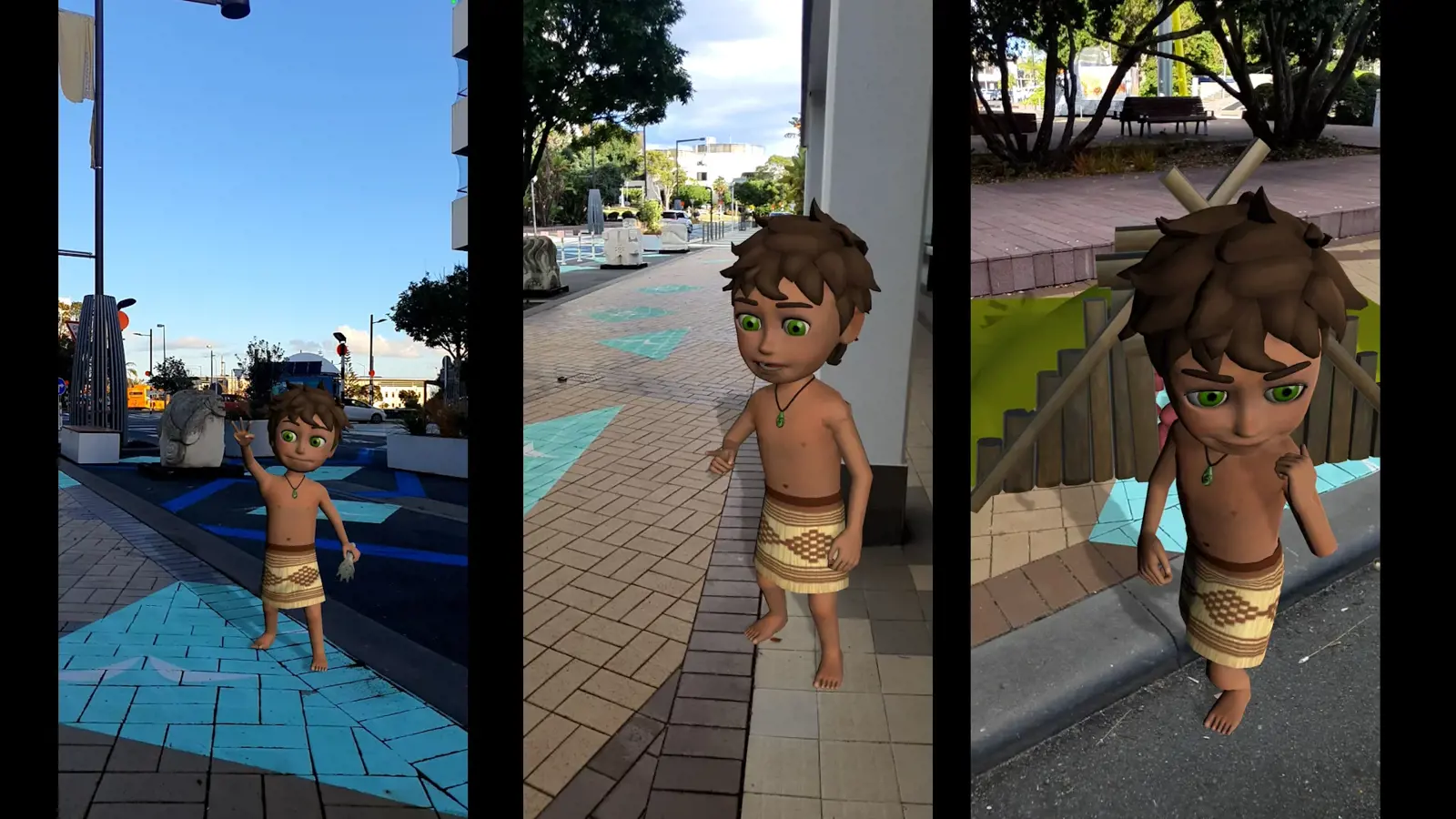 Did you know about this amazing app that's ideal for exploring the rich tāhuhu korero (history) and ahurea tuakiri (cultural identity) of Māori as a family? The Journeys of Manu sees mātua (parents) and tamariki (children) alike hang out with Manu, a digital Māori taitamaiti (child), in Manukau town centre.
Manu's bilingual skills and passion for mātauranga Māori (Māori knowledge) make him highly informative company. Combining augmented reality (AR) and physical activity, The Journeys of Manu by ARA Journeys sees kids accompanying Manu on visits to artistic sculptures installed throughout Manukau town centre – an area that has free wi-fi for all, so you don't need to worry about internet access!
To make Manu appear, youngsters need to use their app on our 'rock stars' - rock sculptures made of Oamaru limestone by local sculptors – and scan them. Your little ones will be familiar with AR if they've played Pokémon GO – if not, they'll pick it up in no time – and the app will guide them to each location.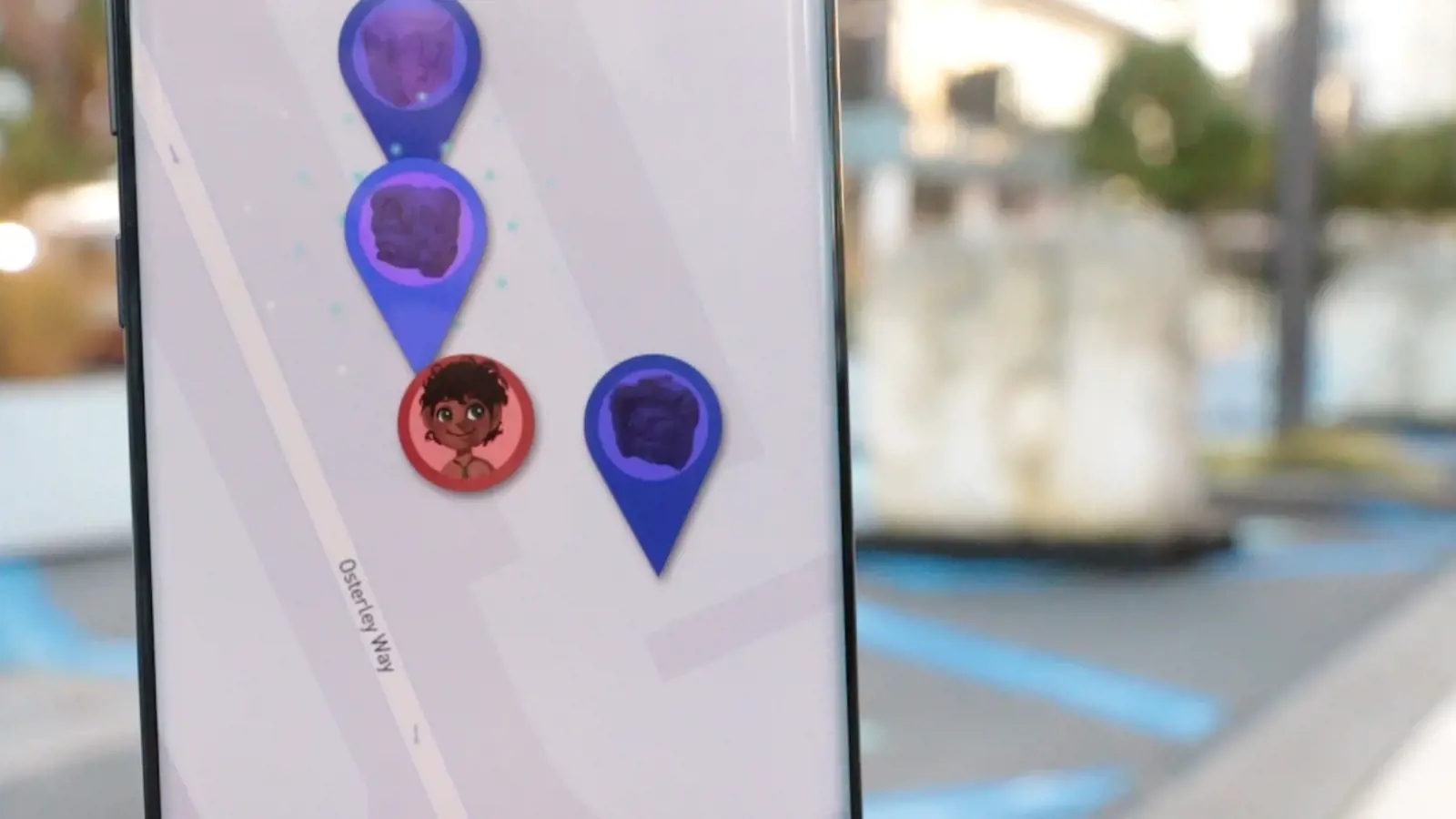 "Parents enjoy searching for Manu with their kids and think it is a positive way for their children to use devices," remarked Dr Isaac Warbrick (Ngāti Te Ata, Te Arawa, Ngā Puhi), founder and GM Indigenous Innovation at ARA Journeys, in a 2021 interview.
"Teachers and educators often comment about how engaging and effective the app is for teaching history and cultural knowledge."
Eke Panuku Priority Location Director Richard Davison said: "We're thrilled to be honouring the strong Māori identity of Manukau, and can't wait to see tamariki learning more about their heritage in such a fun way. Of course, Manukau – like Tāmaki Makaurau as a whole – boasts a wide variety of cultures and peoples, so this means kids with ancestry from all over the world learning mātauranga Māori with Manu!"
The app was based on a concept developed by AUT University's Research and Innovation, Healthy Families Manukau and The Southern Initiative (TSI), so there's been some serious brainpower and cultural expertise behind the project.
Once you've waved farewell to Manu, you could take the family to our community whare, where you'll discover a variety of fun activities led by local talent and passionate residents. If you want to see a massive digger in action, be sure to swing by Hayman Park, where our ground-breaking colleague is helping to build Manukau's upcoming destination playground.
So, if you're visiting from outside Manukau, be sure to make a day of it.
To find out more and to download the app, visit www.arajourneys.com
To find out more about our mahi in Manukau, visit www.ekepanuku.co.nz/manukau