20 Link Crescent: new homes,
space to play
Construction began in January 2018
New development.
Options at 20 Link Crescent range from compact two-bedroom terraces to three-bedroom duplexes and four-bedroom detached houses.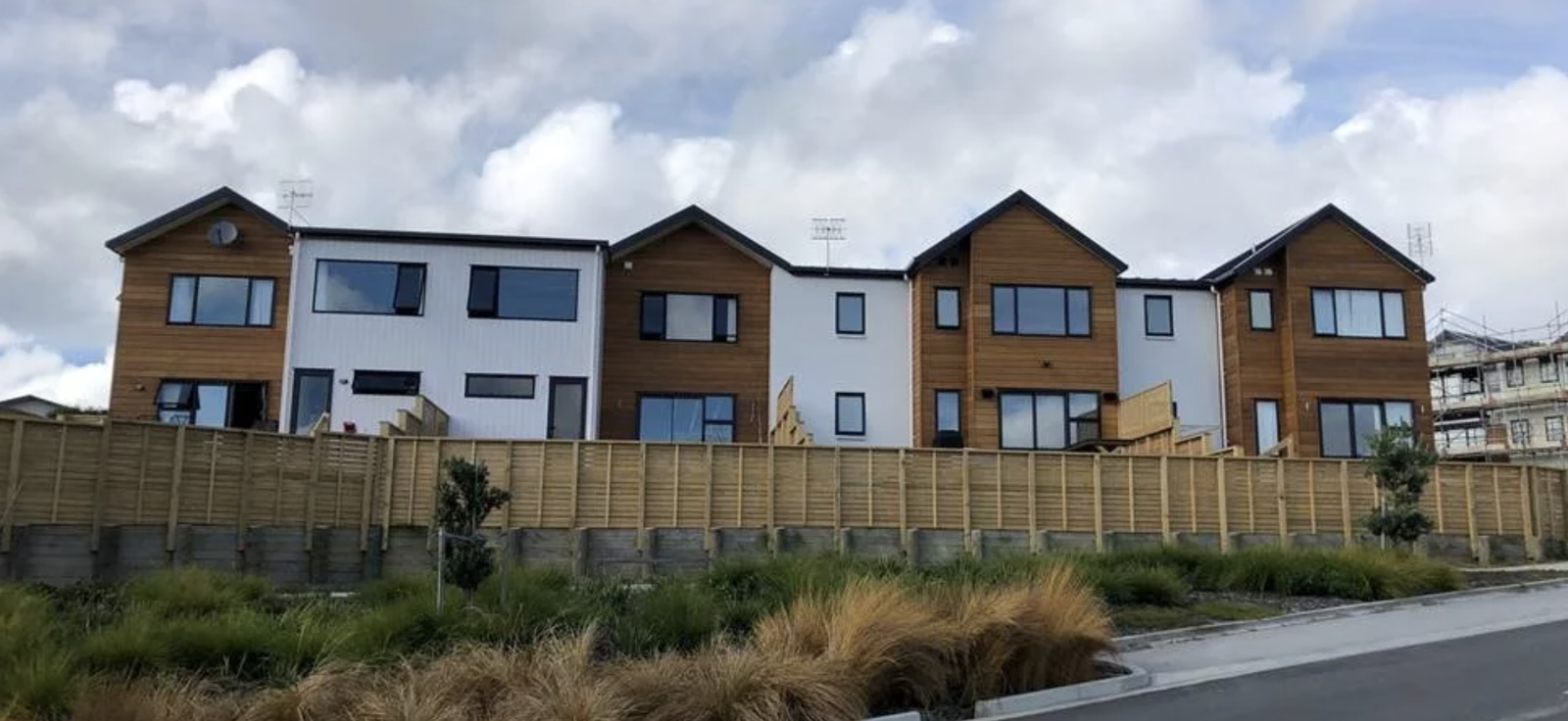 Construction began in January 2018.
The Mariner Rise subdivision at 20 Link Crescent features:
What's happened there?
This project has a consultation history dating back to 2001. The former Rodney District Council approved the land for sale in 2009, subject to further public consultation.
In 2014 we presented options for the development's layout to the local community, iwi and the Hibiscus and Bays Local Board. The feedback we received has helped to shape this area and the masterplan our development partners are working to.
The more recent events have unfolded like this:
Late 2015 – We enter into a development agreement with McConnell Property.
July 2016 – McConnell Property secures resource consent for the subdivision.
October 2017 – Public reserve and kids' play area are opened.
January 2018 – Construction starts on first new homes.
Late 2022/early 2023 – Completed.
Resident familes don't have far to go for green space, playtime and social connection. A public reserve and kids' playground on the neighbouring reserve is open, providing a fantastic focal point for the new locals and wider community.
Other projects in
Whangaparāoa