Crayford Street West
upgrades
28 February 2022 - 22 July 2022
An upgraded Crayford Street West for Avondale
One of our focus areas has been to improve the safety and street appeal of the connection from the train station to the town centre.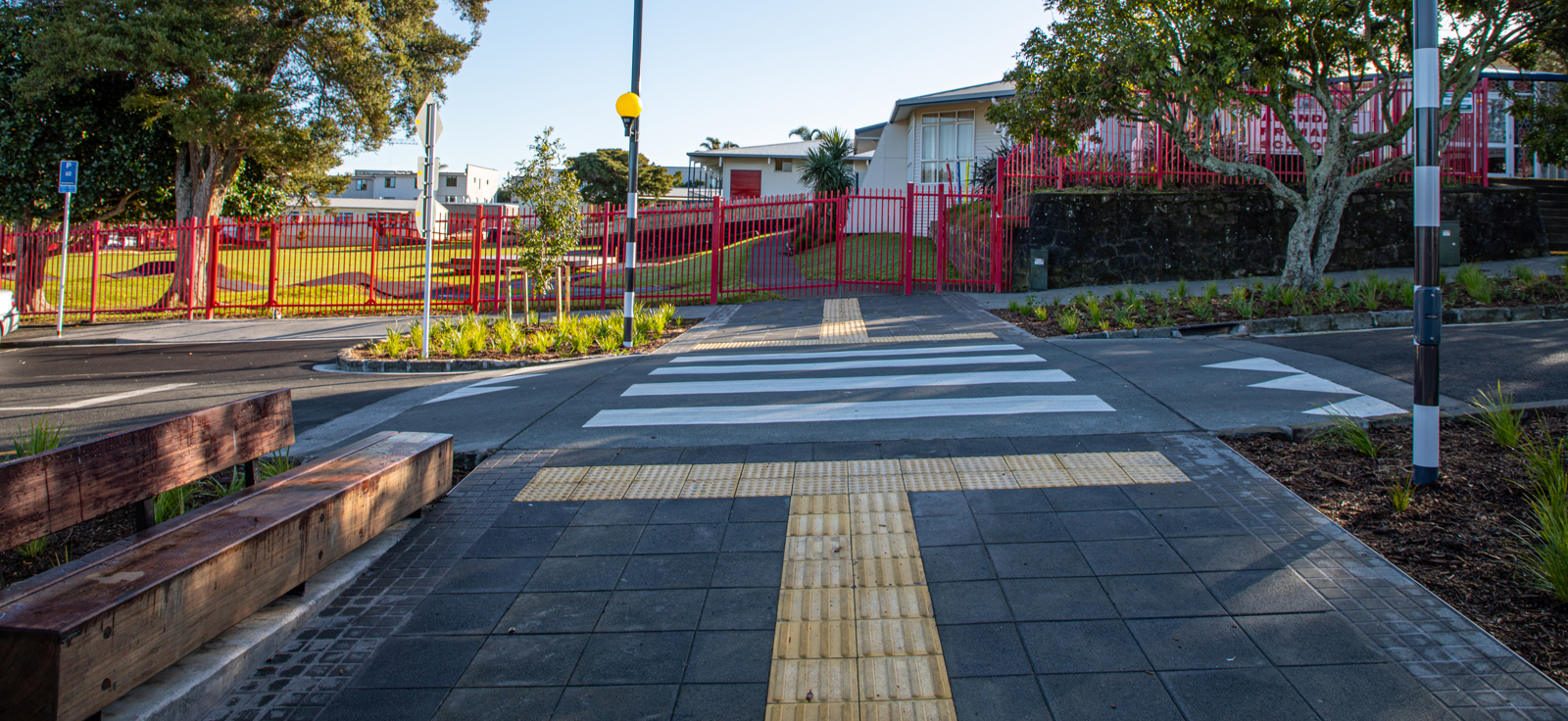 In July 2022 we created a slower speed zone in front of Avondale Primary School, making it safer to cross the road through raised zebra crossings, improved street lighting, and improved drop-off and pick-up parking.
We also consulted with residents, the school community and local businesses on the proposed changes to reduce parking spaces from 44 to 38 as well as the change in time restrictions. Our proposal aimed to discourage all-day parking and improve availability for residents, people visiting local businesses, and school drop-offs and pick-ups. Feedback received sought an alternative option to be explored for some of the P5 school drop-off parking, resulting in a positive shift for all stakeholders to the school frontage on Layard St.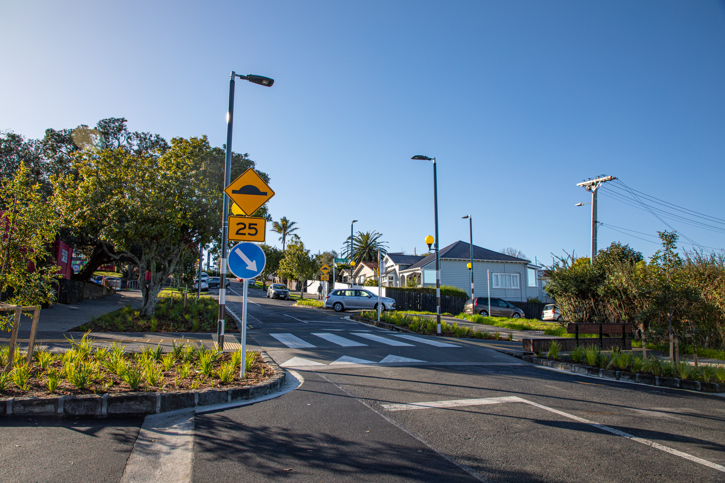 Advantages for
Avondale
With the support of Auckland Transport and Whau Local Board these changes will improve the safety and wellbeing of the Avondale community by:
creating a slow speed environment in front of the school
making it safer for kids to cross the road to school through the installation of raised zebra crossings
extending kerb space to narrow the road
improving street lighting for those walking to and from the train station and town centre
increasing safety for people walking and cycling
improving parking for school drop-off/pick-ups
Providing new seating and landscaping