The
pump track
06 July 2022 - TBC
Where is it now?
You'll currently find the Pump Track beside Waiwharariki Anzac Square (38 Hurstmere Road, Takapuna, Auckland 0622).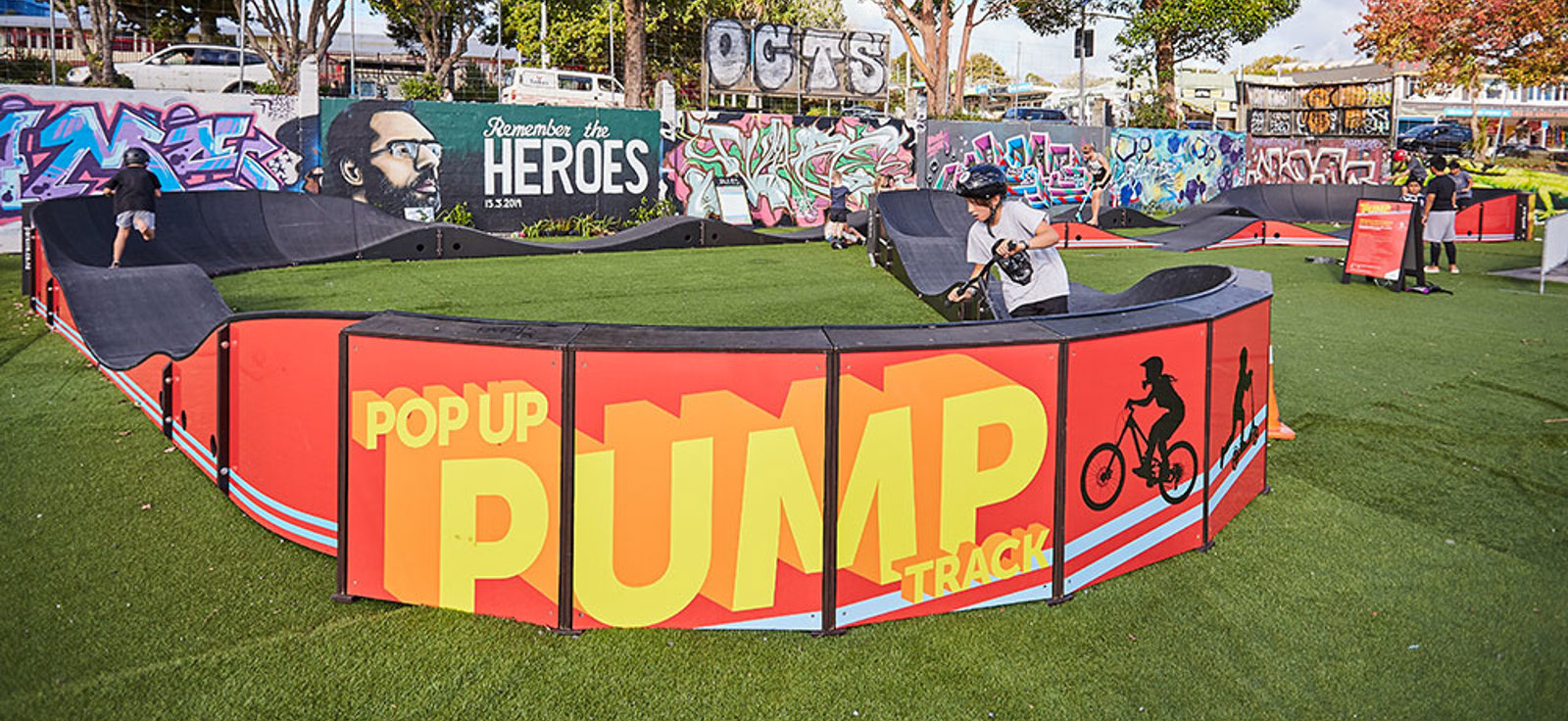 The Pump Track is a track for people to ride around on bikes, scooters and skateboards. We move the track around some of the neighbourhoods we work in for people to enjoy.
About the pump track
Free for everyone to enjoy, the Pump Track is a modular track, made up of different pieces that can be packed up and moved from one place to another in one day. Think of it like a moveable piece of playground equipment.
Our model is the World Cup pump track by Park Life, and its 65 lineal metres and can be configured in three different ways.
We work with local boards and community groups in some of our neighbourhoods to figure out the best place to put the pump track. Town centres are often the optimal location as encourage people to come and see our work in person. Other times it might be in a carpark, to show how an alternative use of the space can work.
Where has it been so far?
So far The Pump Track has been enjoyed by people in the following places:
Takapuna
Henderson
Eastern Viaduct CBD
Silo Park CBD
Onehunga
Manukau
Avondale
Northcote
Henderson (Falls Carpark)
Pukekohe
Manukau Sports Bowl
We'll keep you updated on where the Pump Track is going next once it's confirmed.
Other projects in
Takapuna