Community fuelled by
America's Cup equipment
28 June 2023
From cup to plate...
With the help of community groups, Eke Panuku has worked hard to find way to re-use kitchen equipment left behind from the America's Cup.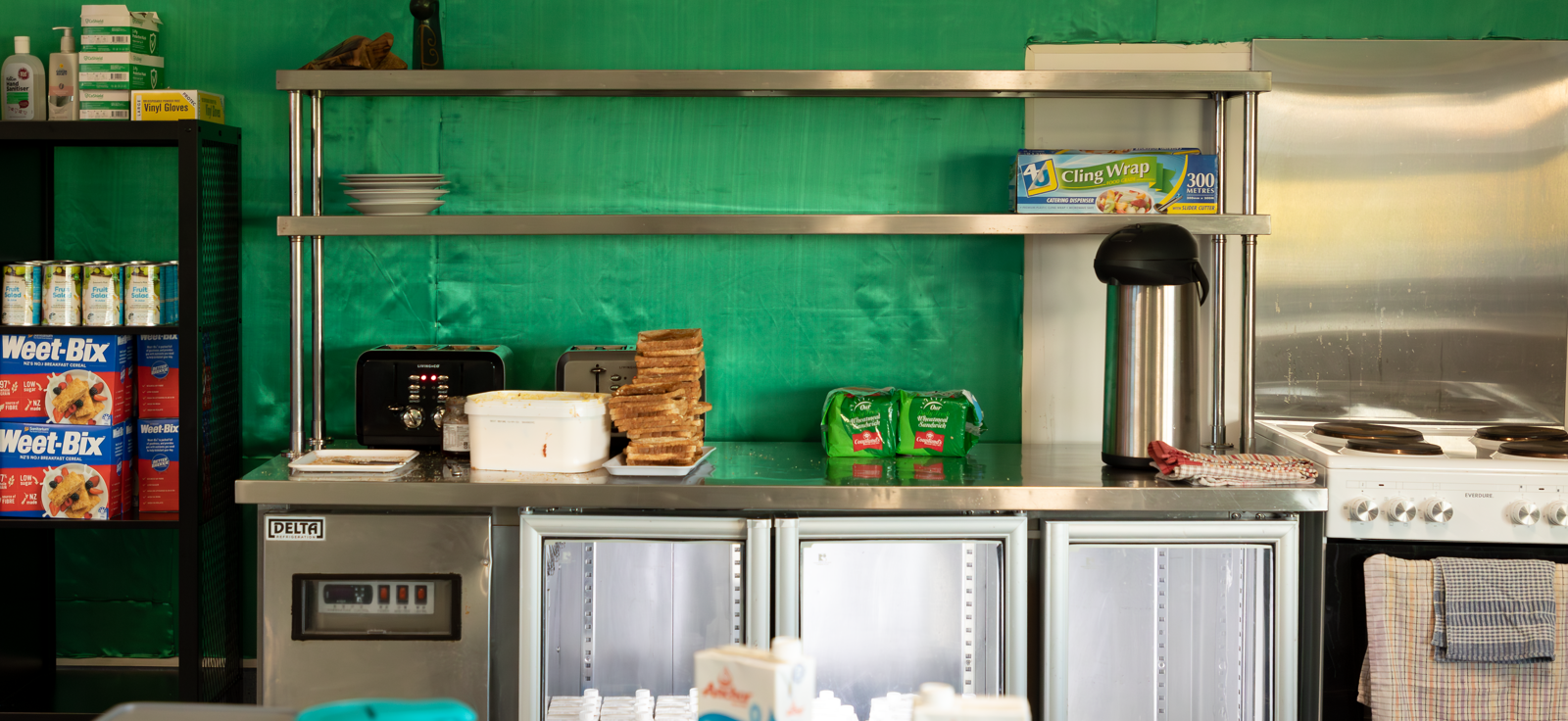 Once the sails folded and international teams moved on from the America's Cup AC36 event, a bounty of kitchen equipment was left in its wake.
Seeing an opportunity to extend the Cup's impact into the community, Eke Panuku took a whisk and tapped into community groups to find ways to re-use the equipment. It really panned out.
Priority Location Director Richard Davison is delighted the agency has been able to find a new home for this equipment and is looking forward to seeing these benefit each community recipient.
"Eke Panuku is passionately leading regeneration in many corners across Auckland, and we often look for ways to support our communities from the ground up," said Richard.
"We often respond to unusual requests looking to repurpose materials and equipment. This is one of the more unusual ones, but it is challenging requests such as this that enables us to get involved with and support groups within our neighbourhoods who are already doing fantastic mahi and would benefit from a little extra support."
In Avondale, tamariki and staff at a school breakfast club were delighted to receive Team INEOS UK's multi-use kitchen bench unit. "We gratefully received two large items; a steriliser and a fridge/bench unit. I'm pleased to say they are being used in our Eastdale and Rosebank Community Hubs," said Jaclyn Bonnici from I Love Avondale, a community development project.
Rosebank Community Hub welcomed the large new bench unit with open arms, says team member Jess Beattie. "It is a huge help for us. It's multi-purpose and looks great! We are able to store our appliances nicely and use the bench for toast making for our breakfast club. It means we no longer have to break our backs, as we were doing previously, on a table that was far too small."
Meanwhile, in Papatoetoe - two ovens, a cooler and a large steriliser were warmly welcomed by Papatoetoe Food Hub. Waikare from the Food Hub kindly offered to collect and drop off the equipment on behalf of both the Papatoetoe and Avondale groups – demonstrating the spirit of community helping community.
The Papatoetoe Food Hub, an initiative started by Auckland Council's Southern Initiative and Healthy Families South Auckland (funded by the Ministry of Health and working with community leaders and organisations), opened to the public in 2019 as an innovative public-private-community partnership. It aims to nurture new approaches to food, develop behaviour change to tackle food insecurity and nutritional inequality.
Eke Panuku would like to thank INEOS Team UK for the donations and supporting the mahi of these hard working groups, helping us put into practice our goal of sustainable, zero waste communities.