Henderson
Green
01 August 2021 - 31 January 2023
Eke Panuku sold land at 23-27 Henderson Valley Road to enable development.
116 townhouses and apartments were completed in 2023, to provide additional homes for families.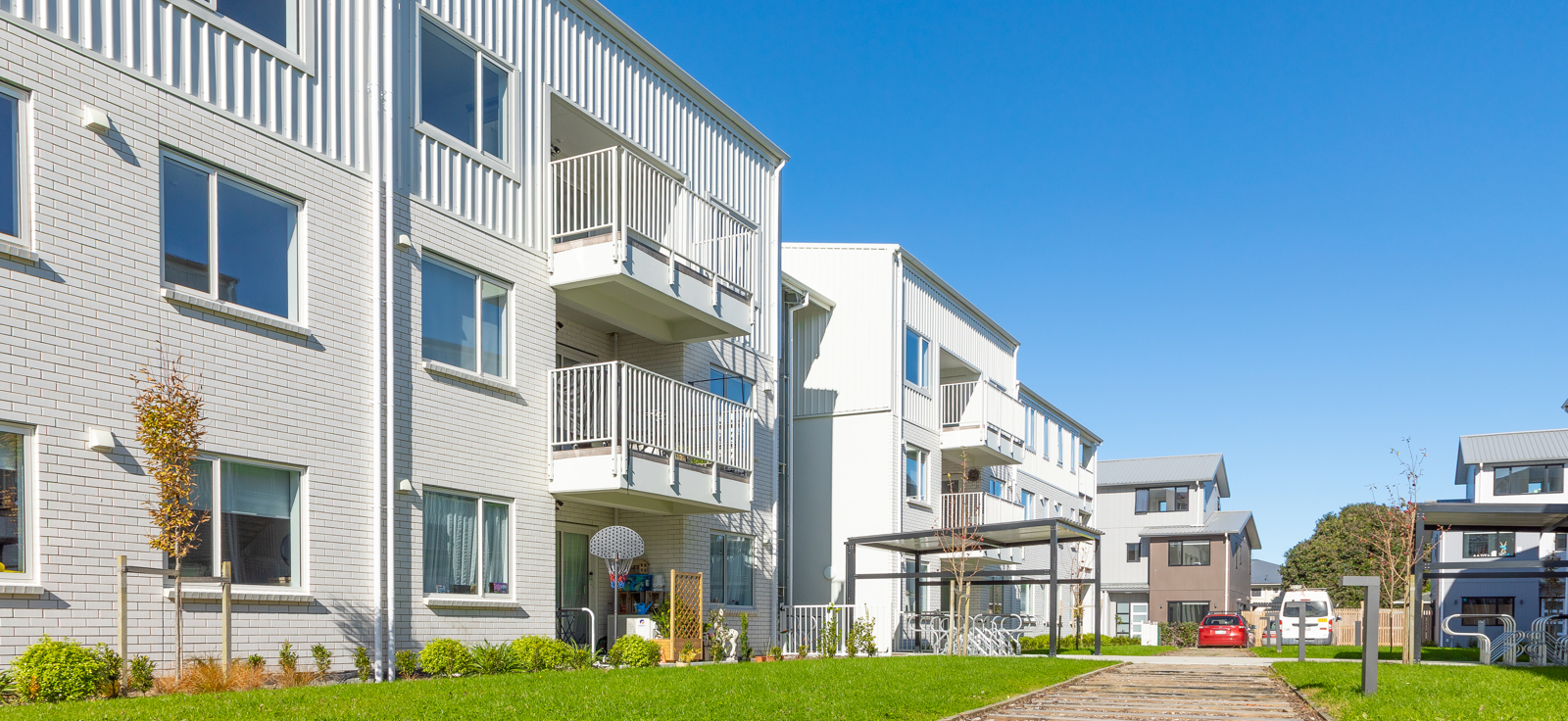 Working alongside our development partner Brilliant Stone, we've turned unused council land into a mix of housing to provide much needed new homes for people, close to key local destinations. These new homes are part of our ongoing mission to regenerate Henderson into a flourishing eco-centre where sustainability is embraced and harnessed as part of daily life.
This development includes a mix of 38 high-quality townhouses and 78 apartments to provide additional homes for families at 23-27 Henderson Valley Road.
The homes boast a Homestar 6 rating, which means they're built with an eco-friendly emphasis on being more efficient and cost-effective to run, heat and cool. This is not only good for the environment but will also lower living costs for the residents. With the first stage of 38 townhouses completed and sold, work is underway on three apartment buildings.
Getting more people into high-quality housing in the area will help us to revitalise Henderson town centre. The new neighbourhood also offers strong links to public transport and excellent cultural, recreational and educational facilities nearby.
We are leading the creation of a safe, high-quality and lively mix of new homes and public spaces. We believe that a strong eco-focus and uniquely west Auckland identity will attract families, businesses, investors and visitors to this growing area.
Other projects in
Henderson