Northcote's new
community hub
01 January 2025 - TBC
A new multi-purpose community hub building will enrich Northcote's new town centre and provide a new community space for locals to use and enjoy.
It's all part of the vision to create 'a lively and welcoming heart, where community, culture and business thrives, and everyone's needs are met'.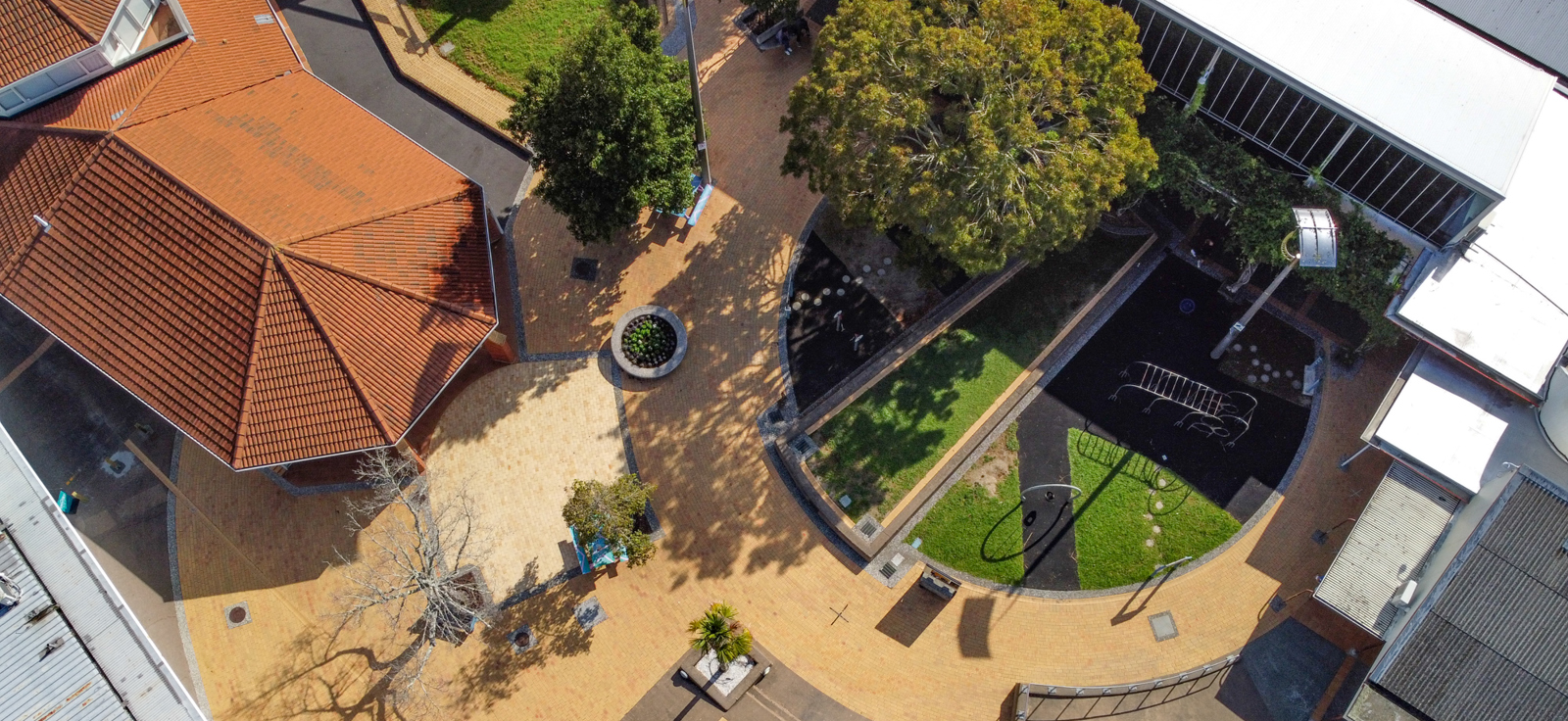 Local community services are currently provided across three separate buildings, the:
David Mitchell Library
Norman King Centre
Northcote Community Hall.
We are leading this project on behalf of Auckland Council and their strategic approach is to locate new or refurbished libraries with other community or council facilities whenever possible. This trend is also happening overseas where libraries are positioned as centres for their communities, combining library services with other community services.
In late 2020, Auckland Council asked the community for their views on the future of community services in Northcote and what they would like included in a new integrated community hub building, in addition to library services.
We used this community feedback from over 700 participants, alongside the 2019 Northcote Town Centre Benchmark Masterplan, to identify suitable locations for the facility.
In October 2021, the Kaipātiki Local Board confirmed the new community hub's location – it will be located where the Northcote Library is now.
This project is still in the early planning phase. The intention is to provide an integrated full-service community facility for the growing Northcote community, with the library and other community service providers all under one roof.
Key features will include:
The existing heritage-listed library building, built in 1982, will be refurbished and extended to create a new community hub offering library and community services in one multi-purpose building.
Dedicated areas for the library and providers, as well as multiple flexible shared spaces that can be closed off or left open to enable different community activities to take place.
An improved plaza and forecourt to the new community hub, to provide a visually strong and clear entrance to the building.
Effective stormwater management. This will be integral to the design to minimise flooding.
Alongside this project, Ernie Mays Street will be extended through to Lake Road to become the main street through the new town centre and the public transport hub.
Once the extension to Ernie Mays Street and the community hub have been constructed, this will allow the development of the new town centre to go ahead in stages, from 2027.
We are continuing to work with the local community and key stakeholders to shape the design of the building – so it will function effectively for the organisations located there and the local community.
We are working with Kaipātiki Local Board, Auckland Council, mana whenua, Auckland Council's Healthy Waters, and existing community providers, those organisations currently housed in the Norman King Centre, and Kaipātiki Community Facilities Trust.
Once we have an approved design brief, a more detailed concept design will be developed and shared with key stakeholders and the public.
Construction is expected to start in 2025 and be completed by 2027.
We are working on a plan to keep the much-loved library and community services operating during construction of the new community hub.
Other projects in
Northcote