Panmure skatepark
upgrade
May - September 2023
Panmure's popular skatepark is undergoing a much-needed upgrade.
Eke Panuku is investing in this much-loved space to create a more modern, fit-for-purpose asset for the local community and for the many visiting skaters and groups who use the area.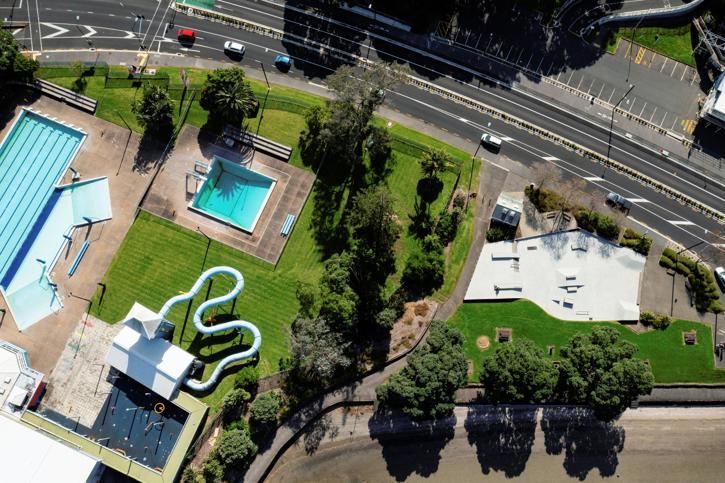 Project
overview
We will be installing a new quarterpipe and modifying some of the existing ledges, rails, stairs and ramps to bring it up to date for today's skating needs.
Construction work is expected to run from late-May to August 2023. During this time, the skatepark and immediate surrounding area will be closed and fenced off for safety and security purposes.
The northern footpath will have a temporary deviation in place and the carpark will remain open for the community.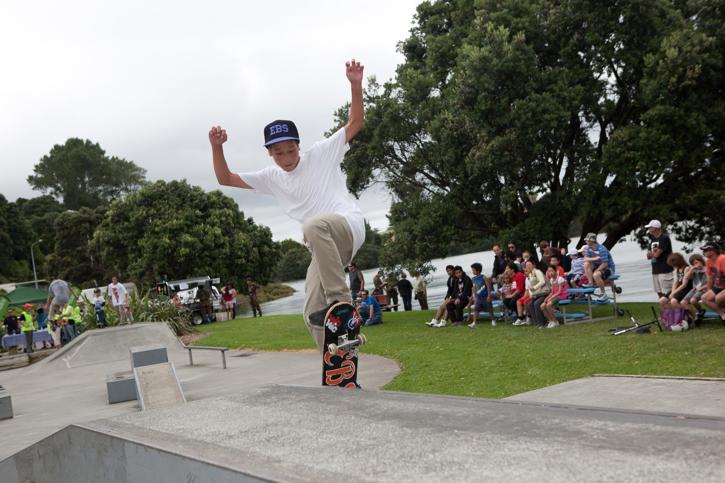 Community
engagement
Located next to the picturesque Panmure Basin, the skatepark is a popular community spot and home to a wide range of skating groups who use the park on a regular basis. The new works will improve safety for skaters and provide better use of the area.
Eke Panuku has been working with skating groups on the upgrade over the past year, to test design ideas and seek their input through an online survey. Feedback from skate groups has informed the final design.
We have also worked closely with the Maungakiekie-Tāmaki Local Board, who have endorsed the project. 
Future
Panmure
The skatepark refurbishment forms part of a wider project, the Lagoon Edge Reserve Upgrade, with more works planned for the Lagoon Edge area, including a wider walking and cycling link along Lagoon Drive, and a redesigned waterfront area with improved seating and grassed areas and new public toilets.
The Lagoon Edge Reserve Upgrade is one of many investments Eke Panuku is making in Panmure over the next decade as part of the Unlock Panmure programme, which aims to reinvigorate the town centre into becoming a great place to live, visit and do business.
Eke Panuku has just completed an upgrade of Clifton Court, in the heart of Panmure, to turn it into flexible open space for social gatherings, recreation, small events and outside learning – reflecting the local community's desire for Clifton Court to become a greener, more inviting space. You can read more about that project here
Future sites for upgrade or renewal projects include key sections of Queens Road, Pilkington Road, Mountain Road, Lagoon Drive and Basin View Lane.
The aim of these projects is to make it easier to get in and around the town centre and between local nature spaces such as the Panmure Basin and Maungarei/Mt Wellington.
This will be done by building on Panmure's distinct landscape, good infrastructure, transport connectivity, community facilities and local amenities to realise the vision of creating a vibrant town centre, while also reflecting Panmure's heritage and values.
Throughout the Unlock Panmure programme, Eke Panuku will also work closely with our council-whānau partners at Auckland Transport and Auckland Council, as well as Tāmaki Regeneration Company (TRC) as we collectively invest in the communities and neighbourhoods across Tāmaki over the next 15-20 years.
Other projects in
Panmure