Manukau is on the Move – amazing new
amenity for families
21 July 2023
Manukau is on the move.
While this southern centre isn't shifting anywhere anytime soon, it could be said it's going places.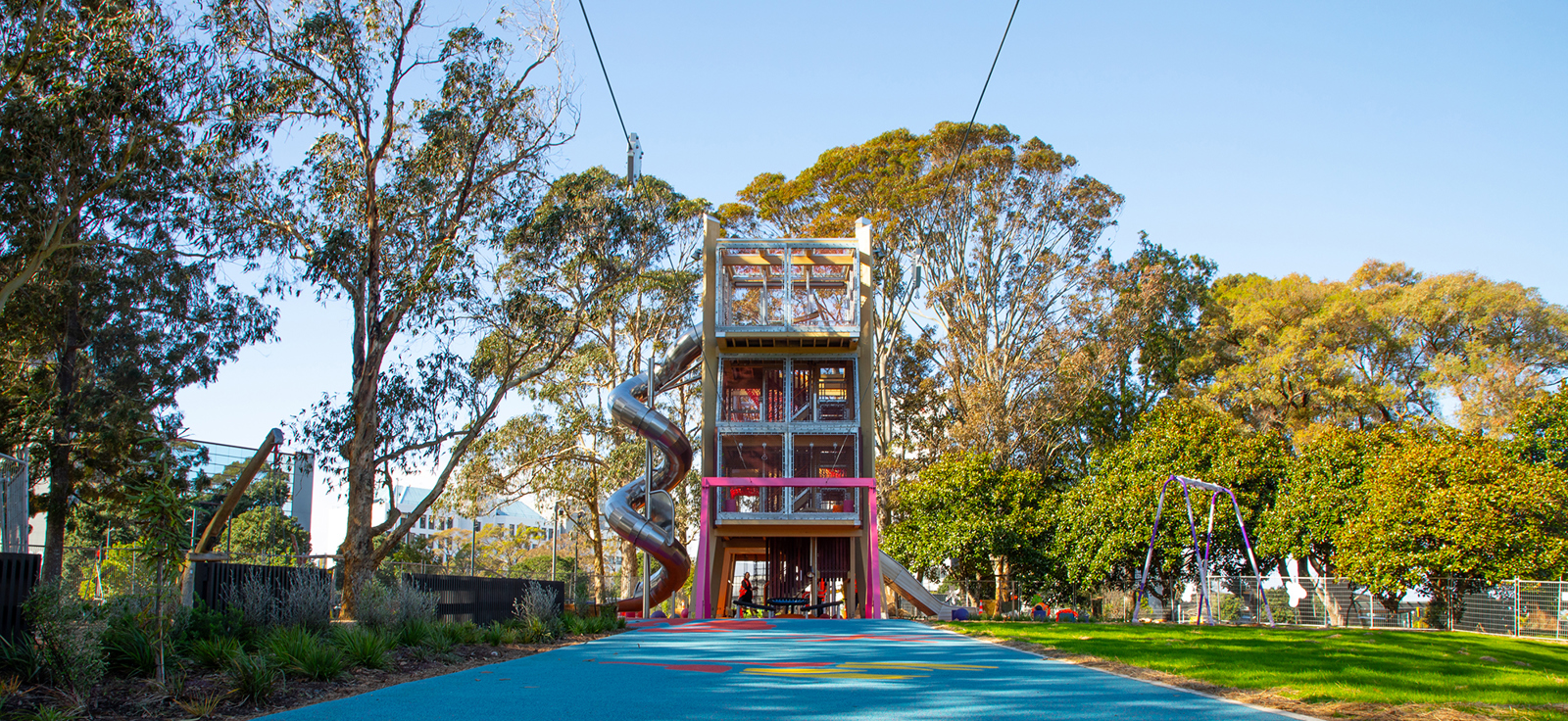 Swift international and local travel connections, quality education provision and a strong economic base make Manukau a desirable place to live, learn, work and do business.
As the southern gateway to Tāmaki Makaurau, Manukau is undergoing considerable growth.
So how does a new playground fit into this picture?
Already benefiting from several years of planned and targeted council investment in world class transport infrastructure, new homes, sustainability initiatives, education and sports facilities there is still potential for more than 3,500 new homes to be built for families in the wider Wiri and Manukau area.
"This destination playground is one of the first of several projects that mana whenua are leading with council."

Ngāti Te Ata Waiohua representative


Pāora Puru
As Eke Panuku Chief Operating Officer Ian Wheeler explains, a significant part of this investment in urban regeneration will be to ensure that Manukau is ready to welcome the people and families that will call this area home over the next 10 – 20 years.
"To cater for both current and new residents, Eke Panuku recently finalised the purchase of a 7.6 hectare site which is the last remaining section of the Puhinui Stream corridor which currently isn't publicly accessible. Its purchase will enable progress to complete a three-kilometre connection beginning in this park along the path of the Puhinui Stream with input from the community, mana whenua and other key local stakeholders."
This week, Eke Panuku opened the final section of a new playground in Hayman Park, which forms the start of this connection through to the botanic gardens.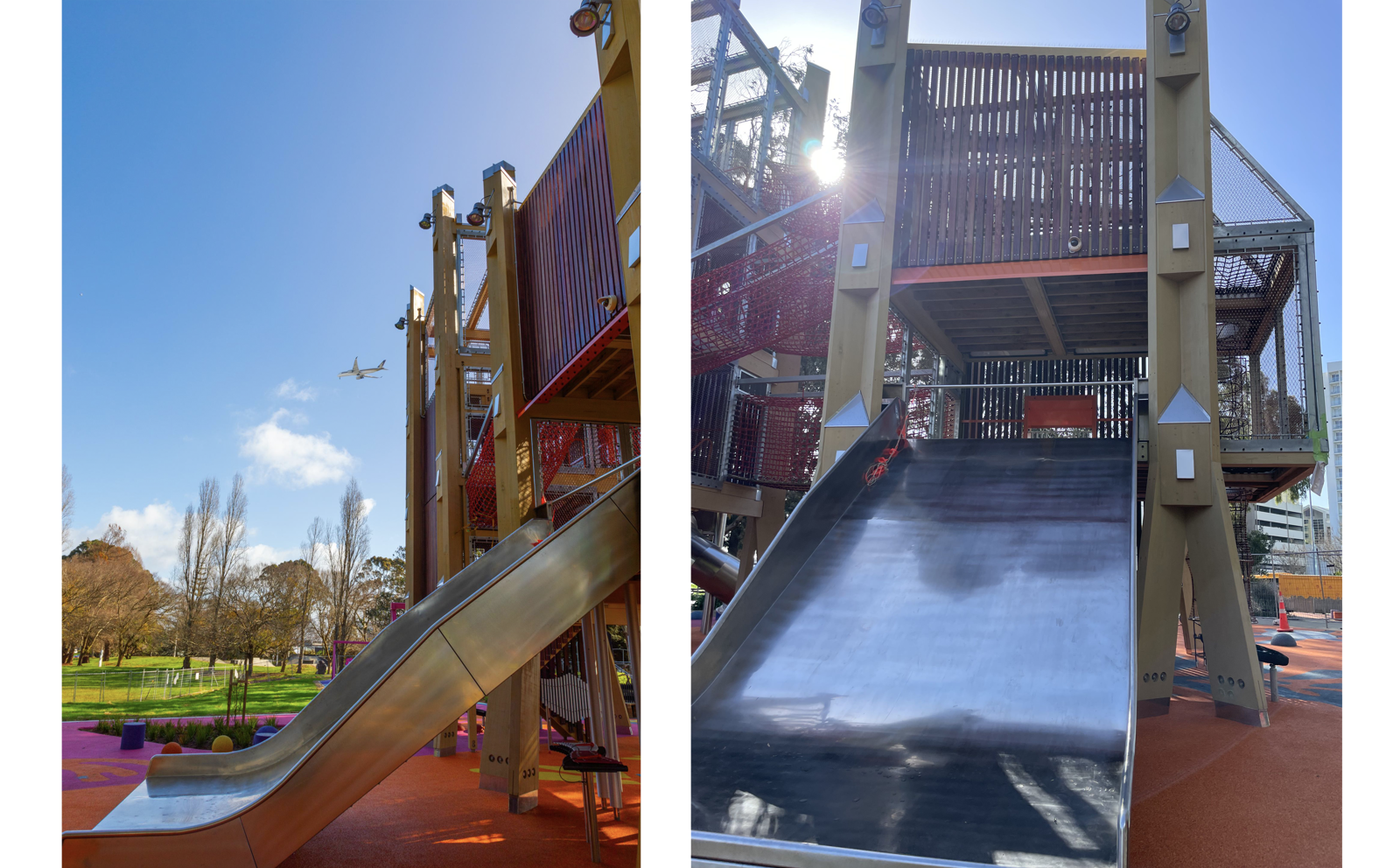 The playground is part of the significant urban regeneration programme to create a better urban environment and attract further investment in homes and amenities.
"Our communities need to offer something for everyone, so ensuring our tamariki have somewhere to learn, grow and explore is just as important as new homes, shops and businesses. With multiple activities for all ages set in 10 hectares of parkland, this destination playground will be a great addition to all that Manukau offers," said Mr Wheeler.
Pāora Puru, Ngāti Te Ata Waiohua representative, led the karakia whakawātea this morning alongside other iwi from Te Ākitai Waiohua and Ngaati Whanaunga.
"This destination playground is one of the first of several projects that mana whenua are leading with council. As we breathe life into projects like Te Whakaoranga i te Puhinui, the Hayman Park Repo, and the Manukau Public Art Strategy, as kaitiaki, we strive to enhance, restore and regenerate te taiao (the natural environment) of Manukau and our tupuna awa (ancestral stream), Puhinui.
"Te Waiohua iwi aspire to build effective Treaty-based partnerships that enable us as Waiohua to tell our unique stories. We believe the delivery of this playground is a good example of what can be achieved when mutually beneficial relationships are in place, and that the engagement is early, on-going and enduring."
"This papa tākaro (playground) will be a much-loved taonga (treasure) for tamariki to learn, play, explore, and build relationships with each other. The playground incorporates input from mana whenua and Ngāti Te Ata Waiohua artist Amiria Puia-Taylor to create a space that belongs uniquely to Manukau."
Eke Panuku intends to make a major investment over the next five plus years across the Puhinui catchment. The Manukau Framework Plan is a roadmap for how that transformation will be achieved by leading an integrated approach to secure and seek funding from across the Auckland Council group and catalysing private sector investment.
Using experience from the regeneration of Wynyard Quarter, Eke Panuku is investing upfront in Manukau's local amenity, including this destination playground  - one of the early elements of the town centre's regeneration.
In Wynyard Quarter, the creation of a nautical-themed destination playground and adjacent Silo Park gave people a reason to visit the area and enjoy themselves.  It's a clear example that shows  the benefits of investing in this kind of high-quality public amenity helps build on the existing sense of community before the first new public spaces and homes are even created.
Other projects in
Manukau