Raataa Vine Stream Reserve
Te Aka Raataa
05 July 2023 - TBC
Manukau
Undergoing Construction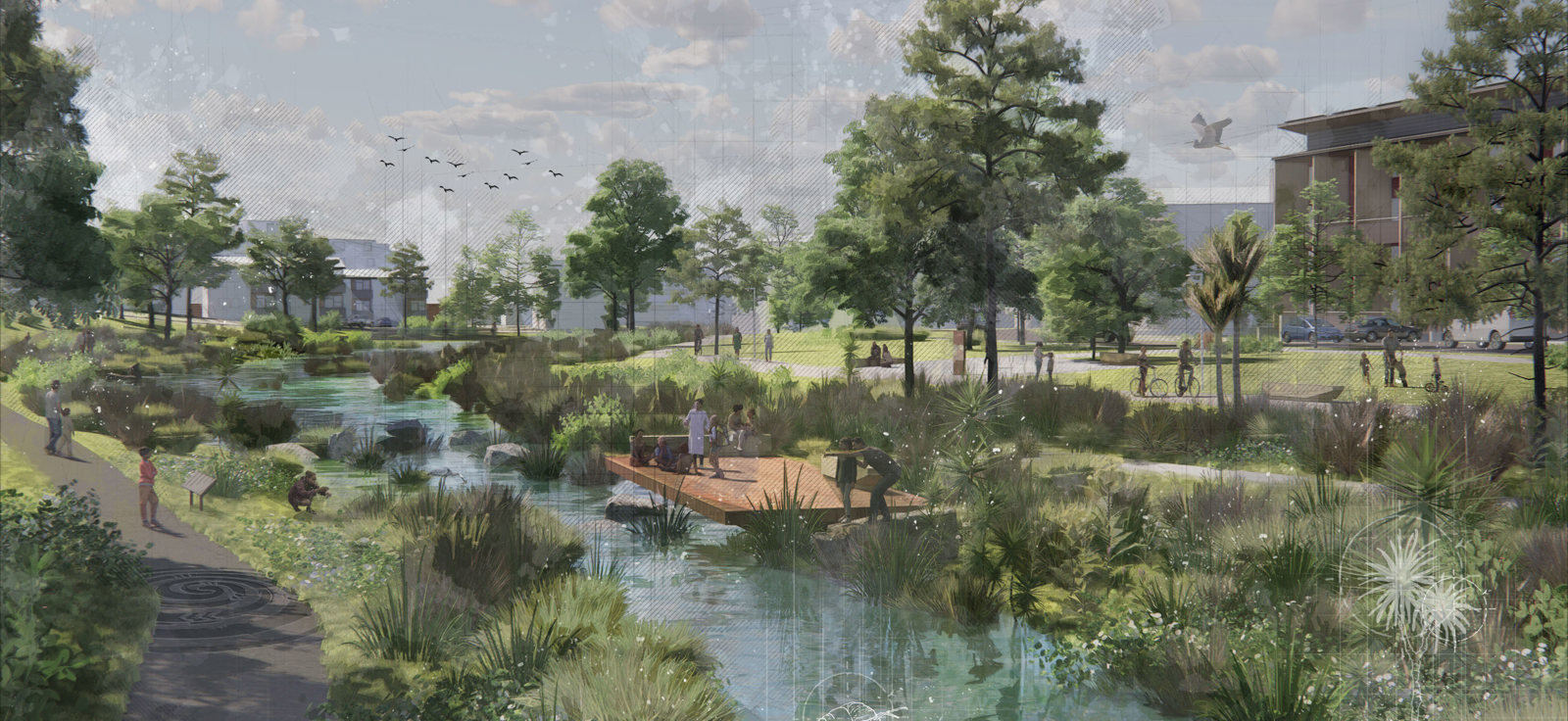 Te Aka Raataa, part of the wider Te Whakaoranga o te Puhinui regeneration programme, will focus on the Raataa Vine Stream Reserve, a narrow open space connecting to the Auckland Botanic Gardens via a motorway underpass to the east and Great South Road to the west, and a key part of the Transform Manukau programme.
Waiohua Iwi have gifted the name Te Aka Raataa to the project – which acknowledges the cultural landscape as well as the White Raataa vines that traditionally adorned the areas in and around the project site. 
The vision for Te Aka Raataa is to create a new climate resilient park through naturalising the stream (400m of which is currently in concrete channel), enhancing an existing wetland, and creating new native habitat. This will involve significant new native planting and improvements to the stream corridor through the introduction of riparian vegetation to improve water quality and ecological value, remediation of existing erosion and reducing the risk of future erosion while also improving fish passage. 
The project site is at the centre of a number of proposed and current developments. Integration between the stream corridor and these developments will be important to ensure the stream and wetland function at their best and support the positive objectives of neighbours.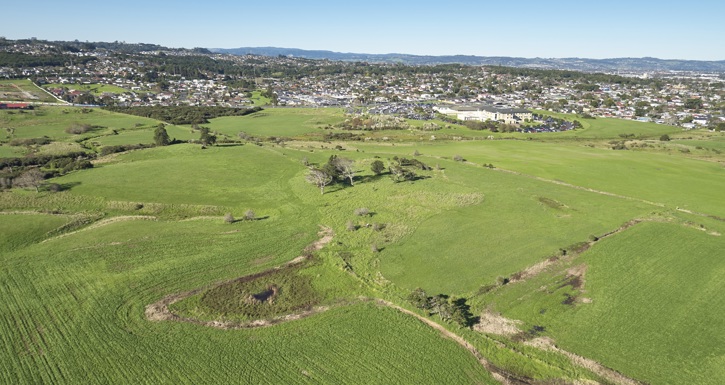 Public accessibility and circulation to and along Te Puhinui will be increased including a widened shared path for pedestrians and cyclists. The underpass beneath Great South Road connecting the two sites will also be upgraded. 
There is currently not a lot that draws people to interact with this section of Te Puhinui. The project seeks to increase the connection between people and Te Puhinui, through nature play and other forms of recreation.